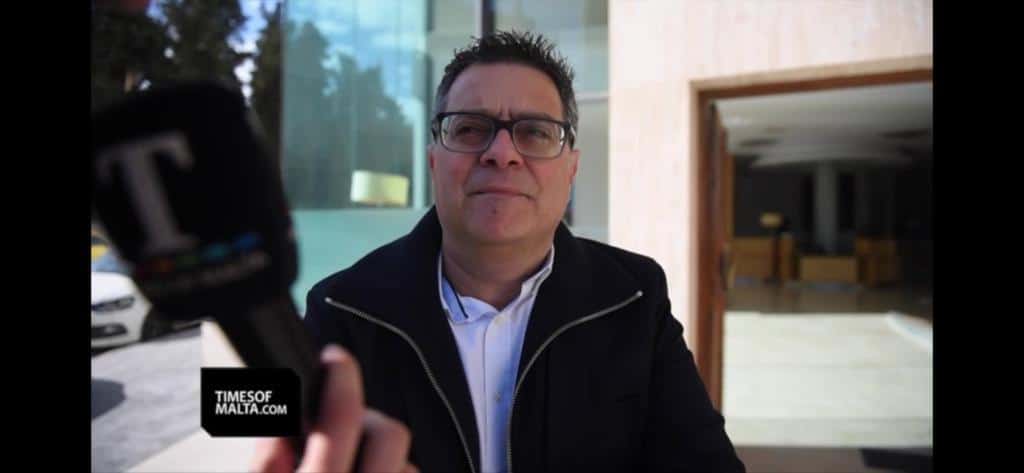 Do watch this classic Jacob Borg interview with Adrian Delia on his way into the office this morning.
Adrian Delia looks beat. He's disheveled, slouched, squinting and logorrheic. And he doesn't even have the energy and presence of mind to realise how pathetically pointless his deflections are. The fact that Jacob Borg is taller than most people does not even get Adrian Delia to stand tall, look his interlocutor in the eye and speak with mock conviction. Even that's gone now.
The notion that his ongoing troubles are diversionary tactics plotted by the government is laughable. The fact is upon his election Adrian Delia and his team worked on the calculation that Joseph Muscat was unbeatable. They could attribute all their misfortunes to him convinced that everyone shared their resignation at the hands of the infallible demigod that ran the Labour Party.
At one point the PN leadership considered civil society activists as their misfortune so they even said Occupy Justice were themselves an evil plan hatched in Castile in order to spring abortion on an unsuspecting country.
As it turns out Joseph Muscat was defeated after all and that apparently impossible feat wasn't achieved with even an iota of help from Adrian Delia. He now speaks about continuing "to fight" although in two years the only fighting I've seen him do was with Daphne Caruana Galizia when she was alive and with her sister when she couldn't bear the sight of him.
Videos filmed in his own household do not count.
He certainly did not fight Joseph Muscat. He could say he fought on Joseph Muscat's behalf duelling Simon Busuttil, a pointless, divisive, self-destructive battle if ever there was one.
In this pathetic spectacle of an interview Adrian Delia tells Jacob Borg that he would never speak of what is said in the parliamentary group. And yet the present crisis is precisely because he not only spoke about what was said in the parliamentary group but lied about it. He told cameras last night his group supported him to lead the party to the next election when the majority of the group was actually asking for the opposite.
Now his allies are all quitting. Is the man determined to remain on his own only to be dragged from his seat dragging and screaming? Is that what it takes?