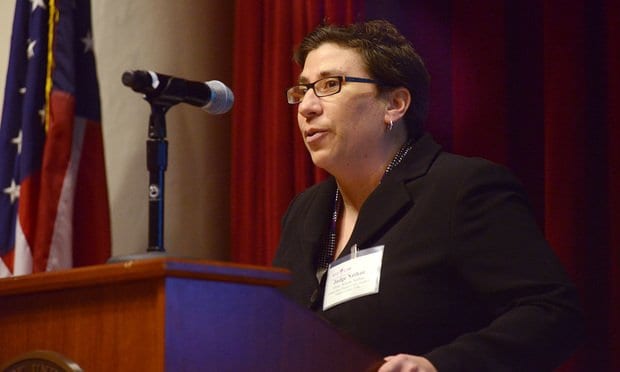 The judge who presided on Ali Sadr Hashemi Nejad's trial has warned prosecutors they could face disciplinary action for botching the trial of the Iranian man with a St Kitts and Nevis passport.
In a ruling in response to the US government's request to drop the case against Ali Sadr, Judge Alison Nathan ordered prosecutors to provide details of the evidence they withheld that prosecutors have conceded would have made the case for Ali Sadr's defence different.
The judge demanded details of all the documents but in an indication of her annoyance at the collapse of a case she had just brought to a verdict, Judge Nathan also ordered the government to provide her with who exactly was the prosecutor responsible for the decision to withhold the evidence. She also wants to know who their supervisor was.
Judge Alison Nathan reminded the government that until the case against Ali Sadr is definitively wound up, she remains the presiding judge and she will retain her right to punish prosecutors who messed up in this case.
She reminded the government that she had in the past ordered specific training for prosecutors in the Southern District of New York to avoid just this sort of disclosure violations. Now Judge Alison Nathan wants to know if the prosecutors who messed up in Ali Sadr's case attending the lectures she ordered for them.
In the meantime, speculation was rife about whether Ali Sadr's surprise release, now expected in a few days, was due to a prisoner swap with Iran that the United States announced the same week.
However, experts contacted by this website said that it is very unlikely that Ali Sadr benefitted from a prisoner swap. The observers explained that the United States would not have needed to acquit and clear the name of Ali Sadr before swapping him as a prisoner and in case would have justified the apparent failure of the justice system with the exchange for American detainees. None of that happened in this case.
Judge Nathan's orders to the US prosecutors may provide some greater transparency and hopefully a better understanding of how Ali Sadr Hashemi Nejad got to be so lucky.