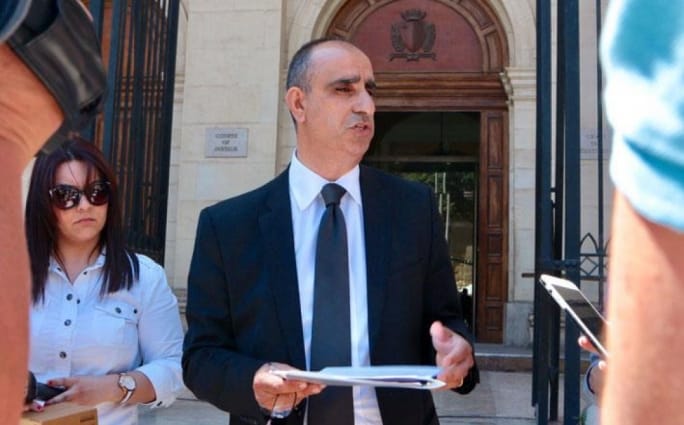 In this article, I intend to further support with more documentary proof my assertion that Magistrate (now Judge) Aaron Bugeja was absolutely wrong in concluding that the declarations of trust of Egrant, as published by Daphne Caruana Galizia and as presented by Pierre Portelli, were "falsified" or "fabricated".
The unknown and alleged forgers of these declarations were wrong in their interpretation of the jacket reference number of Egrant, and also wrong because Jaqueline Alexander was not a director of Aliator S.A, and therefore she could only sign the declaration of trust in the name of Dubro Limited.
The originator and definer of the terms of reference of the investigation was Joseph Muscat who, through his lawyers, asked the Commissioner of Police to investigate the allegations made by Daphne Caruana Galizia in her news blog Running Commentary on 21 April 2017. The article was titled: Declarations of Trust in Pilatus Bank safe – Egrant Inc shares held for Michelle Muscat.
The subjects of the investigation are Joseph Muscat and his wife Michelle Muscat, due to her alleged ownership of Egrant Inc, a secret company set up in Panama by Karl Cini of Nexia BT, with nominee shareholders, Dubro Limited and Aliator S.A holding one share each, and with nominee directors, including the main subject of the reason for the magistrate's and the forensic experts conclusions: Jaqueline Alexander.
Egrant Inc was set up on 8 July 2013, and on 9 July 2013, that is a day later, Brian Tonna was declared and acknowledged by ATC Administrators Inc, another Panama Company, as having the beneficial interest and ownership of 1 share in Egrant Inc. I will be writing on this in my next article, making a case for the possibility that this is a false document.
After strong denials by Joseph Muscat that none of his family had anything to do with the ownership of Egrant, on 21 April 2017 in the evening, the same day Daphne Caruana Galizia published the article, Joseph Muscat in a heated debate with Simon Busuttil as leader of the Opposition, declared that he had enough of "suffering quietly with his family." He denied that Egrant was owned directly or indirectly by his wife Michelle Muscat. Joseph Muscat also accused, during the same debate, Daphne Caruana Galizia of having reproduced falsified information in respect of the Declarations of Trust, rather than denying that there were any Declarations of Trust. He also declared that Egrant Inc was always owned by Brian Tonna.
During the magisterial inquiry, there were 3 specific points which were raised to prove that the Declarations of Trust (note the plural) that is two of one share each, and not one share as per point 3 above, were "falsified" and "fabricated". These were:
The reference number (jacket number) of Egrant Inc, the reason being that Panama uses 2 reference numbers with the difference being just an 'S' added after the number, which for some reason, the investigating team were unaware of. See attachments to my article number 5.
Jaqueline Alexander was not a director of Aliator S.A, but only of Dubro Limited, and she could therefore only sign for Dubro Limited, for which she was a director. In fact, in my last article, I also attached formal documents obtained from the Panama Public Registry to prove that Jaqueline Alexander was registered as a director of Aliator S.A as well. Following my last article, last week I ordered, through a different International Company Services Provider, fresh searches at the Panama Public Registry, to ensure that there could not have been a break in directorship of Jaqueline Alexander since the date of the previous searches. I am now gladly in a position to share with you the information that Jaqueline Alexander has been a director of both Dubro Limited and Aliator S.A since their inception, up to the date of the searches last week.
I will be also be writing on the alleged falsification of the signature of Jaqueline Alexander on the Declarations of Trust in my next article.
The magistrate was therefore absolutely wrong in the reason for his conclusion, possibly, because he himself, did not check these crucial facts, which were either not researched by Assistant Commissioner Ian Abdilla and his economic crimes team, due to incompetence or ulterior motives.
In the circumstances, I suggest that the attorney general re-opens this case not relying on the same investigators at the police who bungled up this investigation by not asking the right questions and getting the right information.
To support my claim I am attaching a report together with supporting documentation issued by the Public Registry of Panama this week, following a request I made through my international company services providers.
If the AG is interested in the truth, this should interest him. A lot.