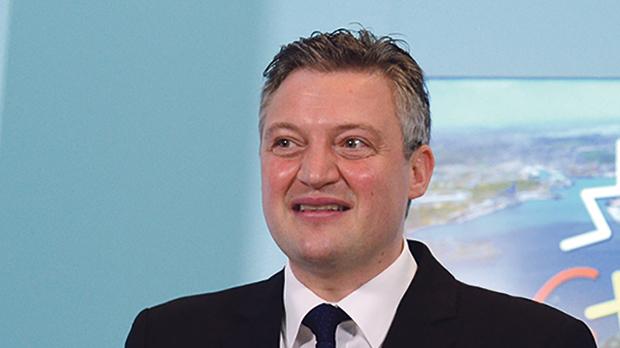 Practically nothing has changed since 12 January 2020. Joseph Muscat has lost his Castille office to his protégé Robert Abela. He resigned in shame as the most corrupt person for 2019. There really was no contest and Chris Fearne never had a chance. Robert Abela was Joseph's anointed one. He was the chosen one for 'continuity'. He was 'mashable' enough to become soft dough in Joseph's corrupt hands.  Joseph was lately back in Castille as a consultant, still pulling Robert's strings.
Konrad 'the elusive' Mizzi, has escaped and is right now most probably populating his assets in his 'house with a garage' in London which is nothing more than a plain common house in Blackheath, eight miles away from London. Many say that he is waiting for a new police commissioner, who will be briefed (read ordered) not to investigate him. He is unfit to travel because of health reasons. Where did I hear that before? He is having to look over his shoulders, afraid, a cornered rat. He is hoping that when finally the new Police Commissioner is chosen by Robert Abela, he can come back assured that he will not be investigated for financial crimes.
We came to know in detail, thanks to MP Jason Azzopardi, of the web of corruption that Konrad Mizzi weaved in Montenegro travelling to and from Potgorica and Budva. His shady manoeuvres are well hidden by his fellow ministers'  refusal to give details about his frequent visits to the most corrupt country in eastern Europe. Robert Abela remains silent in the face of such corruption. As if nothing happened. As if everything is 'normal'. That is what Bobby meant when he said that there will be 'continuity.' He promised that he will continue to defend corrupt friends, continue with inaction, with misinformation and refusal to give relevant and important information about this corrupt crook, one of many surrounding him in Castille.
The Shift News published a story about the employment, as a person of trust, of a DJ found guilty four times of various crimes, including financial embezzlement, to head public events at the Malta Tourism Authority. This Lionel Gerada, a close friend of Konrad's and his canvasser, was hand-picked without a calls for applications to organise events for the MTA. The Authority's spending, shot up from €2 million to €6 million during the first year of his employment. That is €4 million more from the tax-payers' money. This is how Konrad Mizzi spent people's money. That is the reason why Robert Abela, if he has one ion of decency, should get him back and investigate him. As he should investigate the €13,000 a month that the taxpayers paid (are we still paying?) as casual alimony to Sai Mizzi.
With all these corruption news about the MTA, I find it quite strange that Gavin Gulia, the Chairman, is never mentioned. He, as the head, must know about what is going on in the authority. So why is it that he is never mentioned? Is it because he has a 'nice guy' face? Or maybe there is some other 'diabolic' plan behind it all? One wonders, while journalists fail to interview him or ask for at least a comment.
Konrad Mizzi, the star candidate of the 2013 election, is on the run, has been for some months now. He is unfit for travel, the poor boy. Just like John Dalli was when John Rizzo was ready to arraign him for fraud before being kicked out of the Police. He was just fine a couple of days later when he came back to Malta and was appointed consultant by The Kink himself, Joseph Muscat, OCCRP Person of the Year in Organized Crime and Corruption in 2019, a trophy which will be haunting him all his life. Not that he cares. His face is brazen enough.
Being underground will not save Konrad Mizzi. Not in a million years.  So fear not Konrad, you thieving rat, you will, tomorrow, next month, next year or in ten years' time face justice and get what you deserve. You will not escape the long arm of the law and will learn the taste of metal.