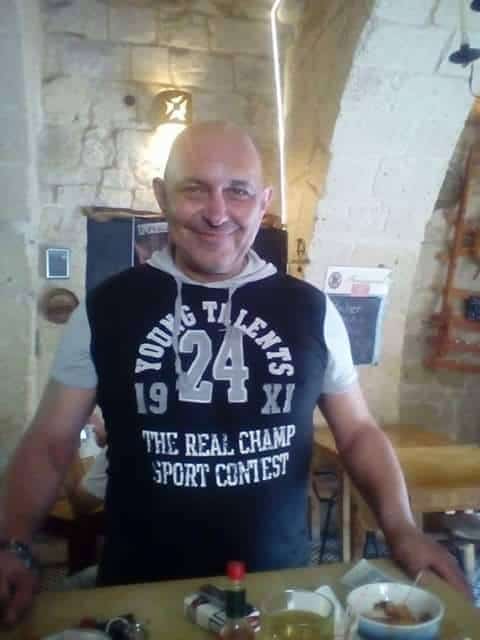 The possible involvement of Chris Cardona in the killing of Daphne Caruana Galizia came to the public's attention yet again after answers given by the state's witness Melvyn Theuma to questions made to him in court.
Jason Azzopardi, who is in court representing parte civile the family of Daphne Caruana Galizia, asked Melvyn Theuma on Monday if anyone had ever mentioned to him a payment made by Chris Cardona to Alfred Degiorgio 'il-Fulu'.
Melvyn Theuma replied in the affirmative.
Theuma testified that this information came to him from Mario Degiorgio who is the brother of George 'iċ-Ċiniz' and Alfred 'il-Fulu' Degiorgio who have been in custody awaiting trial since 4 December 2017, charged with killing Daphne Caruana Galizia.
Melvyn Theuma said that Mario Degiorgio told him that Chris Cardona had paid his brother Alfred Degiorgio €350,000 to kill Daphne and used an intermediary for this purpose. Jason Azzopardi asked Theuma if Mario Degiorgio had mentioned the name of the intermediary. Theuma said yes but that he could only remember that his name started with "B".
Jason Azzopardi asked Melvyn Theuma if he could recall Mario Degiorgio mentioning to him an Anthony Chetcuti, known as Toni l-Biglee. Melvyn Theuma said it was possible that this was the name mentioned to him, but he could not be sure.
Who is this Anthony Chetcuti, also known as Toni l-Biglee?
This reconstruction is based on information provided by multiple sources. None of this amounts to evidence that Anthony Chetcuti is part of any conspiracy to murder. That evidence, if it exists, will need to be heard in a courtroom anyway.
Anthony Chetcuti joined the police after the Nationalist Party came to power in 1987. He was recruited to the elite Special Assignment Group which suggests he was politically affiliated with the Nationalist Party. The SAG was put together in a conscious effort to mitigate the heavily pro-Labour composition of the police force at the time, a force that had propped up the Labour regime in the turbulent years up to 1987 and had seen state-sponsored violence including a political murder in the office of the then police chief at the Floriana headquarters.
However, both Chetcuti's police career and his support for the Nationalist Party seem to have petered out considerably in subsequent years. He left the police force and prior to the 2013 election became friendly with Chris Cardona.
In the years leading to the 2013 election and since, he was often seen in the company of Chris Cardona and has openly supported the Labour Party since that time. Anthony Chetcuti is not a big Facebook user but he's consistently tagged by friends of his sharing Labour Party propaganda mostly featuring Joseph Muscat and Chris Cardona.
When Chris Cardona become a government minister, he arranged for Anthony Chetcuti's employment with the Malta Freeport Corporation which is the state-owned entity that acts as landlord to the privately-operated container terminal in the south of Malta. The Corporation is also responsible for the security of the perimeter of the site.
'Il-Biglee' was given responsibility for security oversight. Sources working at the Freeport tell this website that there was some concern that Anthony Chetcuti may have used his position to facilitate cigarettes smuggling. There was never any prosecution in connection to these suspicions.
Cigarette smuggling was mentioned in the letter delivered to Yorgen Fenech when under arrest, giving him instructions on how to pin Daphne Caruana Galizia's murder on Chris Cardona. The letter, which Keith Schembri denies being the author of, says that Chris Cardona had discussed with the Degiorgios a deal to allow them to regularly smuggle cigarette containers through the Freeport and retain the proceeds.
Sources tell this website that this 'arrangement' was modelled on a deal the Degiorgios believed Anthony Chetcuti 'il-Biglee' already had with Chris Cardona.  Again, so far this is only the stuff of whisper and rumour, the only 'hard' evidence being Theuma's testimony, regarding which all concerned deny any wrongdoing.
The photo of Anthony Chetcuti with this post are from the Facebook profile named Anthony Biglee believed to belong to Anthony Chetcuti.