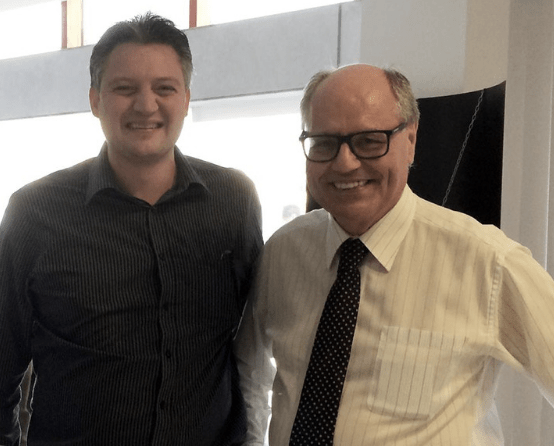 On a comments board I saw the admittedly cheap witticism that summed up Edward Scicluna's statement of last week that the country was (is?) run by two levels of mutually exclusive government.
There's the now notorious 'kitchen' cabinet were the real decisions were taken. Edward Scicluna, the Finance Minister, was not part of that. It's where the real decisions were taken. They closed deals Edward Scicluna did not know about and would have blocked had he known were happening. Sure, he served as their cashier, signing out checks for them. But he can't be blamed for what they decided to do as he was kept out of all that.
And then there's the government he was part of. The rest. The wit on the comments board called it the 'chickens' cabinet. The circle of administrative hell reserved for the collaborators with the regime that were too afraid to challenge it or slow it down.
Then Edward Scicluna said that all the corrupt deals that Daphne Caruana Galizia wrote about and that she was killed for uncovering were not the work of the chickens cabinet he was part of. They're the work of the kitchen cabinet that set up Projects Malta and agency that function apparently outside the entire administrative framework to the point that the Finance Ministry was not its financial controller and budgetary enforcer but merely its cash clearing house.
Times of Malta yesterday published the composition of the board on Projects Malta. There's Konrad Mizzi who is no longer part of government (or even the Labour Party). That allows Edward Scicluna to distance himself from the decisions and actions of his former colleagues.
But next in line is Alfred Camilleri, the top civil servant in Edward Scicluna's ministry. In July 2018 I described Alfred Camilleri as a muted mandarin contrasting his apparent silence at what was going on with his effective cost management and control when I remembered him working for a Nationalist administration before 2013.
He hadn't taken well to that piece. He called me to show me how then prime minister Joseph Muscat had read the article I had written and got in touch with him to offer his solidarity and support. You'd have to wonder if Joseph Muscat called Alfred Camilleri again to give him his solidarity and support after Edward Scicluna threw him under the bus last week saying his own permanent secretary was at the top of organisation that kept the finance minister of the country out of the loop.
Who else was running Projects Malta? The Times lined them up for us. There's Joe Cuschieri who runs the financial services regulator. There's Frederick Azzopardi who used to run the energy company and now runs all those road building projects that produce the dust you've been ingesting. There used to be Aaron Mifsud Bonnici who was on just about every board of every government agency. There's James Piscopo, former transport supremo who is now the boss of the government agency that manages its land and property. There used to be William Wait who ran the government water company and for a time its billing agency.
None of these are elected officials but they are all senior Labour Party campaigners and high-powered administrators of the country. They were that under Joseph Muscat and continue to be so under Robert Abela.
And they reported to the kitchen side of the government, not the chicken coop were Edward Scicluna and his fellow poltroons pecked at the crumbs of public authority left to them.
Joe Cuschieri, Frederick Azzopardi, Aaron Mifsud Bonnici, James Piscopo – even on one occasion, Alfred Camilleri – are used to being criticised by people like me. They are used to treat criticism from what they perceive as the other side of their trench with complete contempt. They are used to leaving criticism about their conduct without response and altogether ignored.
But surely the Finance Minister of the government they work for is not on the other side of their trench, is he? Surely they can't possibly think they can ignore the accusation in a sworn testimony given by the chief treasurer of the government they belong to, that they have acted outside the framework that regulates the administration of the country and they have closed deals Edward Scicluna would have blocked had he been even aware of them.
And yet here we are. 48 hours after Edward Scicluna's damning evidence, the kitchen government publicly craps on the chicken government. And Robert Abela is back in Ragusa for a spot of sweaty spinning.
I'm sorry but can I ask? Who's running this country?