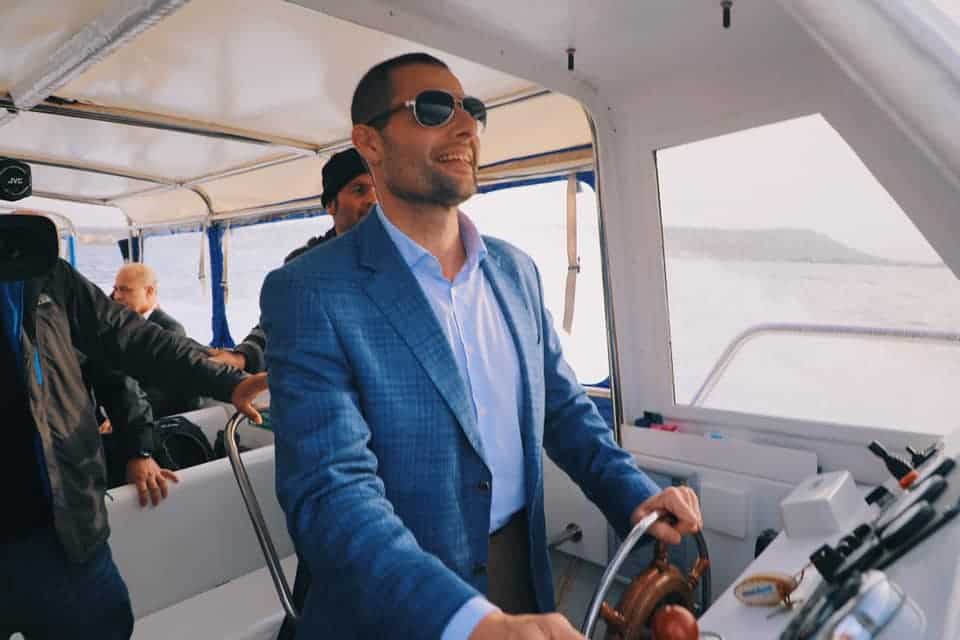 Ineptocracy is a system of government where the least capable to lead the country are elected and put in power. Malta is the perfect case study.
Premier Robert Abela took centre stage after Health Minister Chris Fearne and Professor Charmaine Gauci, Superintendent for Public Health, managed to control the first wave of Covid-19, working through science not politics. When numbers went down to nearly zero Robert Abela grabbed the opportunity, went on TV and claimed triumphantly that 'we won the war and we are now open for business'.
He immediately removed all existing restrictions, opened restaurants and bars and even opened the airport on the advice of MHRA chief Tony Zahra. Immediately numbers began to spike. It didn't take long for Zahra to admit that 'perhaps we opened up too soon' but our maverick prime minister kept insisting that waves are in the sea and confirmed that it was business as usual. In the space of weeks, Malta went from having the lowest number of active cases in Europe to having among the highest numbers, with many linked to large parties, feasts, nightclubs and people gathering as if everything is under control. Robert Abela rushed out on his luxurious yacht, wearing bright yellow shorts, all the way to Sicily.
Julia Farrugia Portelli, former One News reporter and now Minister for Tourism, was four square behind her boss. She agreed to the opening of the airport – she even organised a 'spectacular' fireworks display as a celebration. She started advertising mass parties and invited foreign youths to come and party in Malta, the safest country in Europe.
She gave that shameful interview to the BBC where her limited grasp of English was so evident that it made the British hosts look at each other in disbelief. Farrugia Portelli kept repeating the same scripted answers even when the questions were not related. She stressed, over and over, that 'all mechanisms were in place'. In a couple of weeks, Malta went from having the lowest number of active cases in Europe, even earning a well done from foreign health organisations, to having among the highest numbers in Europe, second only to Spain.
Now everyone can see the result of their bad decisions. Countries like Greece, Slovenia, Latvia, the Netherlands, Estonia, Lithuania, Ireland, the United Kingdom, Belgium, Italy and Norway have blacklisted Malta and are obliging people returning from Malta to go into quarantine.
The United Kingdom's decision to remove Malta off its safe travel list has dealt a significant blow to the country's crucial tourism industry. As from last Thursday anyone arriving in England from Malta will have to quarantine for 14 days. A wave of cancellations followed. The UK is Malta's largest tourism market, an industry which accounts for more than 35% of our GDP. Minister Julia Farrugia Portelli has yet to comment on the crisis hitting the industry. Meanwhile low-cost flyer EasyJet has stopped operations to and from Malta. Another blow.
Finance Minister Edward Scicluna is the latest minister pointing fingers at Joseph Muscat. When testifying at the Daphne Caruana Galizia inquiry, Scicluna stated that Joseph Muscat was running a 'kitchen cabinet which by-passed the system.' The 'inner core' consisted of Muscat, Keith Schembri and Konrad Mizzi and they made decisions and allowed a series of controversial projects to go ahead, bypassing the system.
Scicluna also lambasted Projects Malta, which according to the Finance Minister 'did whatever they liked'. The American University of Malta, Vitals and Electrogas deals were not scrutinised by his ministry. He admitted that he would have kept away from the Vitals deal. He stressed that the majority of the parliamentary group, including himself, advised Muscat to remove Konrad Mizzi way back in 2016. Joseph Muscat just ignored them.
Yet Edward Scicluna stayed on as minister because 'he left a job rendering thousands of euro to enter the political fray. He also justified voting against a no confidence vote against Konrad Mizzi and that he voted in favour of Joseph Muscat in a vote of confidence in late 2019. He said that the choice was either to vote with the government or else resign. "But why should I resign? I did nothing wrong" was the answer of the weakest link.
Then there is the haiku intellectual, Evarist Bartolo, also known as Marija l-Maws. In December 2016, Daphne Caruana Galizia described the Mellieħa man as 'a snake in the grass'. He is. He had us accustomed to read his cryptic messages on the social media every day. Subtle attacks on the government. But when faced with the need to take concrete action Evarist Bartolo chickened away. Although he testified that he gave the advice to Joseph Muscat to sack both Keith Schembri and Konrad Mizzi, when a vote of no confidence about the latter was discussed in Parliament, Varist, voted against as a chicken would.
He voted instead to keep Konrad Mizzi. The same goes for the two confidence votes in favour of the corrupt person of the year 2019 Joseph Muscat. To stretch the farm animal metaphors, Varist voted along with the rest of the flock of sheep. He gave full confidence to Joseph Muscat. Testifying in the Daphne Caruana Galizia inquiry he said that he did his best by working on the inside. "But I did not manage." What a hypocrite.
Once Daphne wrote this about him on her blog. "If Bartolo were decent and honest, would he have stuck with the Labour Party since the 1970s. Of course not, decent and honest people left in droves when they saw what was going on. And if he were decent would he have allowed himself to be part of Muscat's power hungry bandwagon because if I and others worked it out from the outside, he had to have known it from the inside that they were planning corrupt dealings." How right she was.
Economy Minister Silvio Schembri has been working overtime to see how the Maltese spent the €100 vouchers given out by government. Let them eat cake, Queen Marie Antoinette of France never really said. After working for three whole days the ministry came out and will soon publish the results, which 46.7% were spent in pizzerias, 32.8% in pasta houses, 17.3% through take away and 3.2% in Chinese or Asian restaurants. Now that is what one can call a piece of nice work by the Minister of the Economy. Well done Silvio.