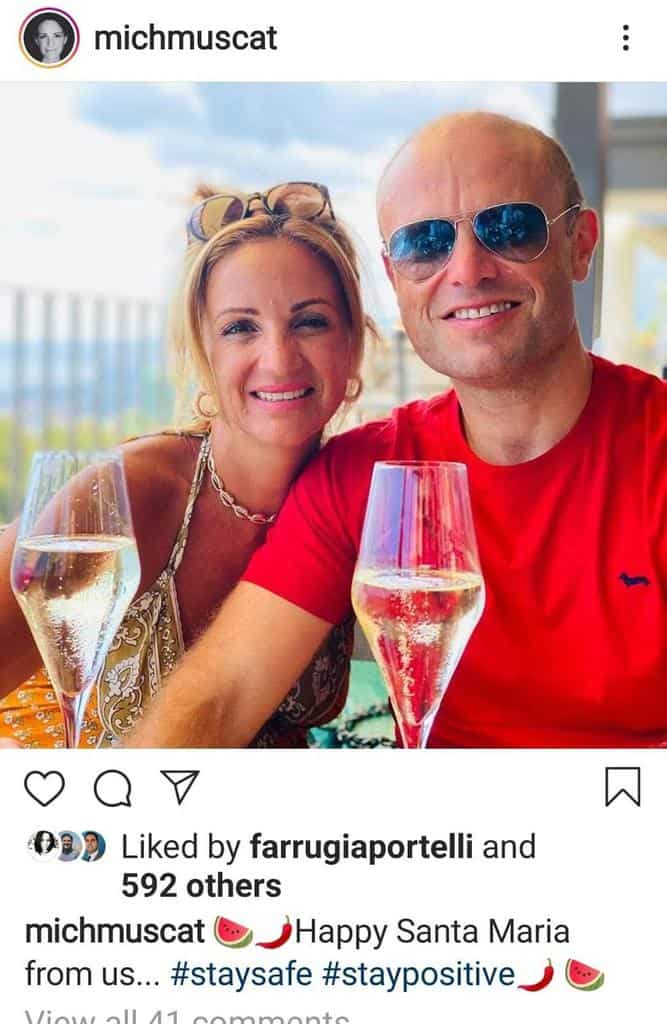 Cosa Nostra is the Italian mafia organisation that originated in Sicily in the 19th century and forms an association of criminal groups that share a common code of conduct. The basic group is called cosca, a family or clan. Each family takes over a territory, usually a village or town in which it operates. Although its members call themselves 'men of honour' they are referred to by others as mafiosi. A world-wide successful Italian TV series, La Piovra – The Octopus – was filmed in 1984 and soon became an international sensation translated and broadcast in over 80 countries. La Piovra is the name given to the mafia, as its tentacles reach every corner and nook of its territory.
In Malta since 2013, a new kind of piovra started operations. Joseph Muscat and his 'gang' had been preparing their strategy for years so that it would be in place by the time he grabbed power. Once elected they started operations. One of the most successful tactics of the mafia is omertà: hear, see and speak no evil. Joseph Muscat adopted this by buying the silence of the local Larry Kings with lucrative consultancy jobs. He managed to muzzle the media.
He also managed to get Anġlu Farrugia, of the 'six bullets in the back by his best friend' fame, on his side by appointing him Speaker of the House of Representatives. He also appointed Anġlu Farrugia's daughter as magistrate. That was but one of the many appointments to the bench of PL members and friends. With that Joseph Muscat managed to take control of the Courts.
After that he set off to place his goons in strategic places. In four years he changed six different Commissioners of Police, until finally he found the weakest one. In 2013, after Labour's election victory, Lawrence Cutajar wrote that at last Malta had a prime minister 'with balls', Something which he lacked. During his whole tenure he stayed at his desk filing away report after report in his drawers. His absence was chilling. Many thought he was inept and incompetent, but the truth was that he was a puppet controlled by Joseph Muscat who was pulling his strings.
Robert Abela decided to sack him, while handing him a €30,000 per annum consultancy. But later after testimony in Court that suggested Cutajar may have colluded with criminals, that was stopped too. Now we wait for the final episode, an investigation into his conduct and perhaps arraignment in court to face justice which he denied to many.
Next in line was the AFM, where Jeffrey Curmi was given promotion after promotion until he was made Commander of the Armed Forces. During his tenure some nasty things happened. There was an alleged incident when AFM personnel leaving migrants to drown. An inquiry found the accusation baseless. Less baseless was the charge against two soldiers arraigned in Court for the murder of Lassane Cisse in cold blood. They used him as target practice. The latest mess is a cocaine party held at the AFM Ħal Far Barracks. One soldier has been dismissed and an internal inquiry has been launched following allegations that a number of soldiers took part in the 'party' a fortnight ago. The allegations were made by Godwin Schembri an ex AFM soldier sacked after he posted a video about a gate in Pembroke. Because that can get you sacked.
This week the Police raided the home of and arrested Aldo Cutajar, brother of Mario Cutajar the Principal Permanent Secretary and Secretary to the Cabinet. Aldo Cutajar was accused of money laundering. The police found close to €1 million in cash at his €1 million villa. Some suggest there was much more money. They also found out that he has deposits in Dubai (again). Carmelo Abela in 2018 had appointed him as Malta's Consul to Shanghai, even if Cutajar in 2005 was found guilty by a court of law of having misappropriated government funds. Mario Cutajar denied knowing anything about this as he is 'not his brother's keeper', and rejected the claim that he had an ethical duty to resign.
Attorney General Peter Grech declared that he will be resigning in early September after facing calls to step down for many months. Civil society organised protests calling for his resignation or sacking calling him incompetent and a 'government puppet.' The Opposition had also made several calls for Grech to resign, citing his apparent inaction over several major government scandals and claiming that often he was more like Joseph Muscat's personal lawyer than a man fit for his constitutional role.
Peter Grech faced criticism over police inaction against senior politicians who were embroiled in some of the most serious scandals this country has ever seen. He was criticised over the state's lack of action when FIAU reports highlighting money laundering suspicious were ignored. He was also found guilty of breaching the Leader of the Opposition's fundamental rights when he refused to give him a copy of the Egrant inquiry report. The most recent call for his resignation or dismissal was when in Court we learned that he sent a note to investigators to 'take it slow' on investigating the Panama Papers scandal.
In a democratic country, the statement that 'the institutions work' should be so self-evident that it never needs to be uttered. In Malta, Muscat and his sycophantic sidekicks, like Karl Stagno Navarra, Robert Musumeci and Andy Ellul, repeat it constantly – to convince others and themselves. Joseph Muscat knew full well that the institutions did not work and he also knew why. It was because he had systematically demolished those very institutions. He did so for one purpose – to protect his criminal friends and his own skin.
But with all the planning to the finest detail, Joseph Muscat did not manage to stop Daphne Caruana Galizia who continued working harder than ever and she investigated and published stories about the corruption that was devouring her much loved country.
She was assassinated in October 2017 just a few metres from her home. Civil society took to the streets and we all know with what results. They brought the corrupt down like a ton of bricks. Joseph Muscat, Konrad Mizzi, Keith Schembri, Chris Cardona, the Commissioner of Police and now the Attorney General have all resigned.
Joseph Muscat had a plan. A glorious exit from politics after 10 years in power and winning every electoral appointment. But Muscat found himself humiliated and abandoned by his socialist group in Europe. He was 'betrayed' by Keith Schembri and what he left behind him was a dark cloud hanging on the office he served – an inglorious exit as the most corrupt person in the world.
Recent photos on social media of Joseph and Michelle drinking champagne and relaxing while taking the mickey out of their 'subjects' do not impress anyone anymore. Neither do photos of Michelle looking like a belly dancer with a golden veil. Everyone knows that they are a corrupt couple and that like all others they will eventually face justice sooner rather than later.
Then the smirk on their faces will disappear, for good.