CBS 60 minutes replayed this week, their film on Malta and the aftermath of the killing of Daphne Caruana Galizia. They had first broadcast the film in December 2018.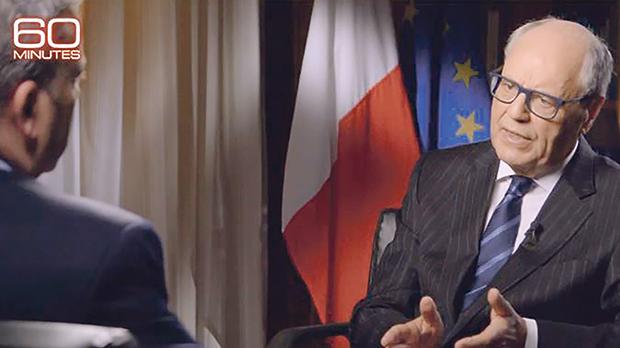 It's worth watching again because you realise that Malta in December 2018 was a different country. Joseph Muscat was still untouchable and he was smug enough to refuse one of the most important news TV shows worldwide an interview by telling them he was "too busy".
Malta was still promoting itself as a "blockchain island" speaking of a starlit future that would vanish well before covid became a word.
And Edward Scicluna was still telling the world that corruption in his government was just a figment of the partisan imagination of his government's detractors. He was still saying that the Panama scandal was just "allegations".
"It looks bad," he said. "It isn't."
Watch how well a 70-year old man clinging to his salary like his life depended on it can lie. We know he was lying because now he confesses that while he was telling CBS that the corruption "allegations" were untruthful, he was telling Joseph Muscat that he should fire Konrad Mizzi and Keith Schembri.
Watch a professional liar try to fool the entire audience base of CBS.
There's no art to find the man's construction in the face.