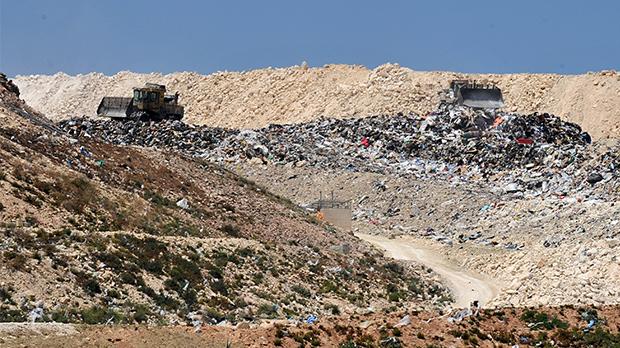 When a large majority of a community becomes immune to a disease, making the spread of disease from person to person unlikely, we use the expression "herd immunity". The meaning I would like to give to this expression in this post is quite different. I feel that in our society, we have reached this level of herd immunity since wherever you look, you just see so much indifference without barely any reaction in defence of our natural heritage, our integrity and our sense of justice. If it weren't for some dedicated journalists, columnists, bloggers, organisations and committed individuals, all bad and corrupt practices would just pass unnoticed because everything has become acceptable to the great majority of the Maltese society.
I decided to take a close look at the newspapers of the first 2 weeks of this month. They were just common days, like all the other days of the year, no better, no worse. Perhaps it would help readers to understand what I mean with herd immunity if I recall some of the main news items.
Lately, one of the biggest contractors affirmed that the uglification of Malta is at a point of no return. President George Vella expressed his "shock and disappointment" at plans for a new apartment block only when it concerned his own street, in Żejtun's historic centre. Meanwhile in Tarxien, opposite a 500-year old property, there are 6 pending development applications of apartment blocks that risk burying this pre-Great Siege historic monument and have a ruinous impact on the traditional two-storey streetscape.
The Gozo Business Chamber and the Malta Chamber of Commerce have condemned overdevelopment in Gozo which is ruining the urban streetscapes, ignoring conservation areas and building outside development zones. Three cases in point: a proposal of an 8-storey hotel in Xagħra, close to a historical church and with a backyard lying within a protected zone, a block of 125 apartments just 300 metres away from the cliff edge in Sannat and a 4-floor block of flats in Xewkija that would engulf a house of historical value.
Officers from the police's anti-money laundering unit believe that an apartment in Birżebbuġa, originally owned by Construction tycoon Joe Portelli, was sold by Yorgen Fenech to the parents of Ray Aquilina (the former police officer suspected of leaking sensitive details of Daphne Caruana Galizia's investigation). It was sold for €60,000 when its market value was three times as much. This apartment was then donated to Aquilina by his parents.
An NAO report found that a €274 million contract at the Saint Vincent de Paul residence broke the law and could be deemed invalid. This huge project had not been brought before the cabinet of ministers before being approved. Ministers Michael Farrugia and Michael Falzon have denied responsibility while Justyne Caruana who was one of the 2 parliamentary secretaries responsible for this project defended the deal and insisted that the government had addressed the issue of shortage of beds. Police decided not to investigate at all.
After the Commissioner for Public Standards concluded that Minister Carmelo Abela had breached ethical standards when using over €7,000 from public funds for a blatant self-promotion exercise, Speaker Anġlu Farrugia who chairs the Committee on Standards in Public Life abstained from casting his casting vote. This unacceptable action did not only block Dr Hyzler's report but could lead to stalling any other future votes and granting immunity to MPs. Soon after, Glenn Beddingfield tried to undermine the office of the Commissioner by urging Dr Hyzler to investigate his own staff without producing any evidence to back up his claims.
Jean Claude Galea was appointed ambassador to Ghana in 2018, a time when the Standards in Public Office Act was not in force. Consequently, Dr Hyzler could not investigate the then Foreign Affairs Minister Carmelo Abela who should have informed parliament's public appointments committee about the business relationship between the ambassador and Aaron Galea, a Maltese citizen living in Ghana and wanted by the police in Malta. Carmelo Abela denied any knowledge of this partnership and after it was proved that this had been brought to his attention, he said he had forgotten the matter since many years have passed.
In the same manner, Minister Carmelo Abela could not remember that he testified in the HSBC 2010 heist case. He had access to security equipment used to generate key cards which were then suspected to have been used during the 2010 armed robbery. He had been called to testify in 2011 about his access to this equipment but he forgot all about it.
Another more recent issue Minister Abela was involved in was in June 2017, two weeks after the General Elections, when Andrew Caruana Galizia one of the sons of murdered journalist Daphne Caruana Galizia, was given two weeks' notice to pack his bags and leave India. It was his first year in a three-year posting in Delhi when for no reason he was called back to Malta. Even in this case, Minister Carmelo Abela could not recall if there had been any political pressure from the Office of the Prime Minister. I find this type of reaction very strange because it implies that there could be political pressure from the Office of the Prime Minister in certain cases.
Two Libyan war casualties testified via video conference. They had been brought to Malta for free medical treatment on the basis of an agreement between Malta and Libya. As Minister of Health representative, Neville Gafà had approached the patients to demand money for treatment. One of the patients was supposed to be provided with a prosthetic limb but since he couldn't pay the €3,500 demanded by Gafà, he was sent back to Libya with an amputated hand. The other patient testified that Gafà asked for more than €2,000 for his expired visa. He couldn't pay. So he was sent back to Libya with a fractured hip. Gafà allegedly offered €350,000 to each of 12 Libyan war victims to withhold evidence implicating him in a medical visa racket in 2014.
A few other items which I feel worth mentioning: after Joseph Muscat resigned, his cash in the bank shot up by over €190,000 plus 2 new properties added to his asset declaration of 2020; Kenneth Camilleri, a security official between March 2013 and January 2019, told the police that he was sent by Keith Schembri to calm Melvin Theuma down but had no idea that this was linked to Daphne Caruana Galizia's murder; the Electrogas director and investor Paul Apap Bologna is the owner of Kittiwake Limited, a secret United Arab Emirates company set up in near-identical circumstances to Yorgen Fenech's 17 Black, linked to the Panama companies owned by Keith Schembri and Konrad Mizzi; during a court sitting it emerged that at least €200,000 were channelled through Zenith Finance from British Virgin Islands offshore firms owned by Keith Schembri and Brian Tonna.
The list can continue on and on. These are just a few of the stories issued in our newspapers in the first 2 weeks of this month. What actions have been taken? What reactions have we assisted to? I know that the medical meaning of herd immunity is very positive. It is undoubtedly not the case if it means the attitude of silence and complicity that dominates our country.
Be positive, we're told. Sit back, relax and enjoy.