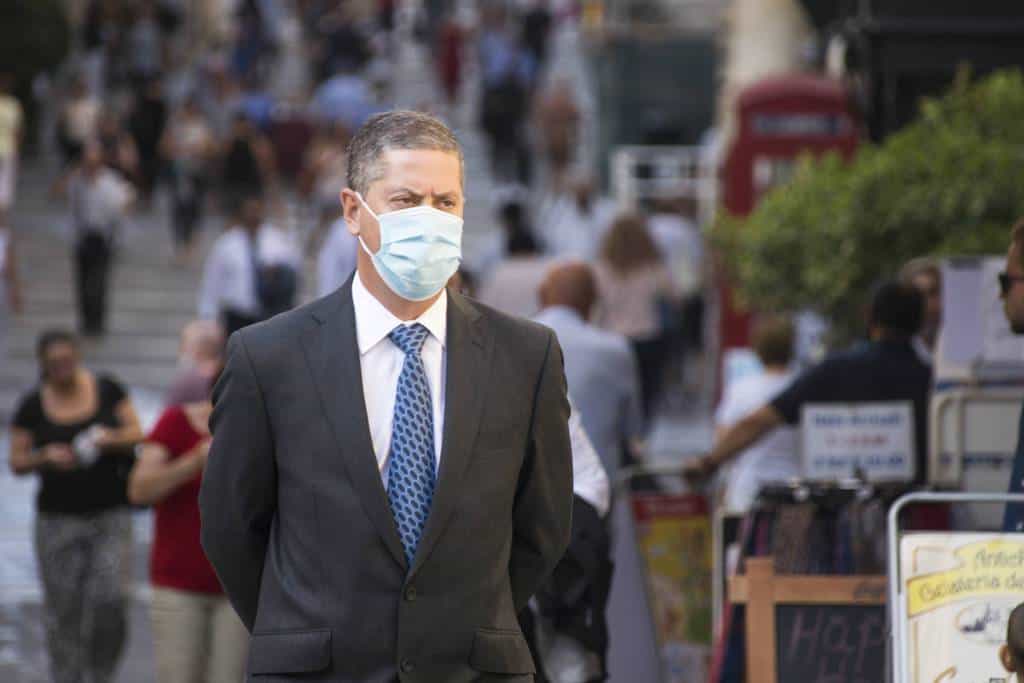 Parliament's Public Accounts Committee could be a useful tool in fighting corruption and administrative wrong-doing. If reality wasn't such a poor reflection of what Lawrence Gonzi must have imagined the PAC could be when he helped design it in the 1990s.
Watching sessions of the PAC is ever so slightly less agonising than watching plenary sessions of Parliament. Some things are obviously missing. First, time. An annoying smart alec on the government's side taunted the opposition today that if it were up to the government's MPs the committee could meet for all-day sessions, mornings included. Easy for him to say. He's a government-Minister who gets a full-time salary for a job he's happy to skive from to play games on his phone in Parliament while the committees he sits on drone aimlessly on.
Opposition MPs have to earn their keep at their day jobs before they can go to these meetings. Of course, since the PAC exists to check and if necessary admonish the government for its spending, the whole point is giving opposition MPs the space and the time to ask questions.
Our government's policy is to starve the opposition of time and resources so they can continue to run havoc with the country undisturbed.
The lack of resourcing is staggeringly obvious. Anyone who has seen committees of this nature work in other Parliaments will know that the committee members would be supported by researchers and experts who prepare the ground work for them. In our context MPs have to do their own research. Some come well prepared. Most wing it as they go along. The PAC is supposed to go deep into the complexity of the Electrogas scandal here and most MPs do not have the inclination or the knowledge to understand it let alone question it. Of course, the beneficiary of their sloppy work are the people with something to hide.
Then there's the lack of clarity on procedure which seems to be improvised by lawyers sitting alongside witnesses summoned by the committee. I never understood how this sort of conduct by these lawyers is allowed. It's positively insufferable. Lawyers with witnesses in front of a Parliamentary committee do not represent their clients. At most, they assist them.
Gianella Demarco's performances today and at the previous session when Paul Apap Bologna was testifying is only an extreme version of what has happened many times before. Lawyers shout down MPs and quibble if not positively threaten the chair of the Parliamentary committee. They bully and impose themselves in a way that would seem high-handed in a courtroom where they do actually have the role of representing their clients. In Parliament, this is an outrage.
Frankly, the voice of lawyers assisting witnesses should not be heard during this committee meetings. They could whisper in the ear of their client some suggestion to ask for a time-out so they could give them some advice while the session is suspended. But Parliamentary committees should be free to ask questions and hear the answer from their witness and their lawyers should shut right up.
While Apap Bologna was testifying, at least to the extent that his legal sparrow allowed him, Dominic Cummings was testifying without counsel in front of a joint House of Commons Committee. The difference was glaring.
Another thing we're missing is any cross-party desire to get to the truth because the truth is usually a mortifying embarrassment for the government. The majority of committee Members are government front-benchers. They are the ones that should be scrutinised by the committee not be on the committee itself. Most of the time they trivialise or mock the process by looking uninterested except when they see an opportunity to throw a spanner in the works.
In delicate matters like today's interrogation of Paul Apap Bologna they intervene to support the witness and his lawyer in finding excuses not to answer questions, improvising procedure and finding fresher reasons to undermine the committee's work and the exercise of its function.
The moment a witness to the committee exercises their 'right to remain silent' we should be told that the police are on the case investigating a crime. Paul Apap Bologna today exercised his right to remain silent when he was asked if it was true his father owned a boat eponymous with a Dubai bank account set up in his name around the time Electrogas was set up.
That is a damning hint that Paul Apap Bologna was just as deep as Yorgen Fenech in the corruption that gave us Electrogas and that was sealed and protected by the assassination of Daphne Caruana Galizia, the journalist who was damned near to exposing it.
The name of daddy's boat is not a crime in and of itself. Obviously it isn't. But refusing to confirm the name is an implicit admission that the name points to other things that may indeed be a crime.
I know that in the courtroom the rule is that no one can make inferences from someone exercising their right to remain silent. Though you couldn't really tell from all the showboating by the lawyers, the PAC is not a courtroom and I'm entitled to make inferences until I'm blue in the face.
If Paul Apap Bologna refuses to answer questions from my parliament about my money, I won't brand him taciturn or vague. Nor will I wax melodramatic about his rights. I will say he has something to hide, not from MPs, but from me.
Paul Apap Bologna might choose to remain silent. I'll choose to call him a beneficiary of corruption and murder until he starts talking.