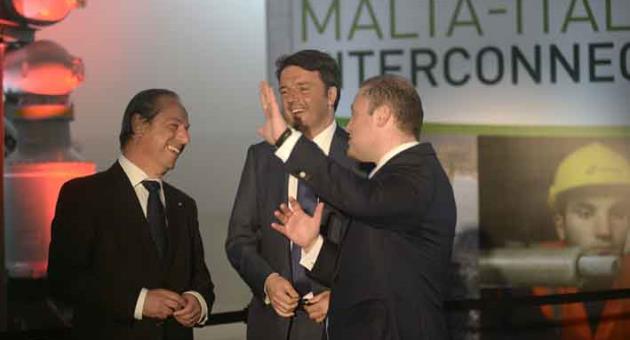 Minister Miriam Dalli called a press conference to announce her vision for a new undersea electricity cable connecting Malta to Sicily. This is not something that is actually going to happen in this legislature. So consider this a Labour Party press event funded by the government. There would have been no harm in the Labour Party announcing it would be adopting the policy of pursuing a second interconnector if it is re-elected. But there's harm in having a government that is about to wrap up pay for the announcement of that party's promise.
For, though it is hard to believe, party and government are different.
After all, as the PN Opposition pointed out, Malta's other political party has already made exactly the same promise a few months ago. If the PN is elected, they had said, they would make sure they build a second interconnector.
There they are, two political parties actually agreeing on something and now vying to claim who thought of it first.
Labour is not keen to remind you that the second interconnector was part of Lawrence Gonzi's energy strategy that he started to roll out when he had commissioned the BWSC extension and physical work on the first interconnector had started. There was always going to be a second interconnector, just because it makes sense to be securely connected to the European grid from where we can fetch the best possible deals in an ever-changing market.
The second interconnector would have been buzzing underwater for some time by now had Konrad Mizzi not shown up with his roadmap to self-enrichment. The second interconnector idea was shelved so we could all buy more expensive energy from Paul Apap Bologna, Yorgen Fenech, Joe Gasan and their Azerbaijani partners. And of course, so that kickbacks could make their way to Konrad Mizzi and Keith Schembri and perhaps someone else as well.
This is no government U-turn, mind you. We can have twenty interconnectors and someone might have found a way of selling us electricity for near free because they found a way of converting water into power, we'd still have to pay Paul Apap Bologna, Yorgen Fenech and Joe Gasan.
The more opportunities are created to buy cheaper electricity from the grid, the more frustrating it is to realise that corruption since Joseph Muscat took office forces us to buy more expensive electricity from Electrogas.
The only way this new discovery by the Labour Party of a 15-year-old plan they shelved for a new interconnector is going to make sense is if the deal with Electrogas is revisited. The grounds are there for all to see, documented ably by the Auditor-General. The Electrogas contract is grounded in corruption and as such null.
We paid for yesterday's announcement of a decision by a political party to promise us if we re-elect them to do what they decided not to do when we first elected them 8 years ago, now that it is going to be less financially advantageous to us because of the backhanders they pocketed.
They think we're fools. And since we're going to re-elect them, they're not wrong.