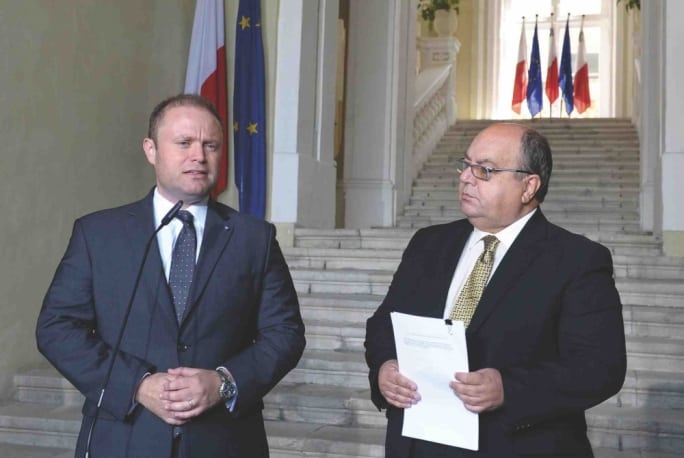 Wednesday: The Financial Action Task Force puts Malta on the grey-list because the FATF is not convinced Malta is doing enough to fight money-laundering. Reportedly one of the most sceptical countries is the UK.
Thursday: Prime Minister Robert Abela says he thinks the FATF's decision is "unjust" but will continue the dialogue with the FATF to persuade it we mean business.
Friday: Prime Minister Robert Abela signs off on the announcement that Labour MP and former Minister Manuel Mallia is to be appointed Malta's High Commissioner in London. It wasn't the reason he had resigned from his Ministry, but at one point, Manuel Mallia had declared in his assets filing as a government Minister that he had €500,000 in cash at home.
The enormous amount of cash was later deposited in his bank account. Imagine that. A PEP.
Look. Let's leave aside for a minute the electoral prospects of the PN because frankly that's secondary.
We have what should properly be a national crisis on our hands and nothing we can do or say short of Robert Abela's resignation can begin to address it.
Our prime minister decided stubbornly on the date of his appointment on 12 January 2020 to miss every opportunity he was given to turn the page from the Joseph Muscat years.
Not even the grey-listing from the FATF convinced him that he needed to get serious about this.
One of his very first decisions since Wednesday is to flip the birdie at the UK and send a PEP who stashes €500,000 at home to serve as Malta's High Commissioner there.
The FATF's director reminded us in a press conference earlier this afternoon that we still have "major strategic deficiencies" we need to deal with.
The key strategic deficiency we have is Robert Abela.
Robert Abela, go.