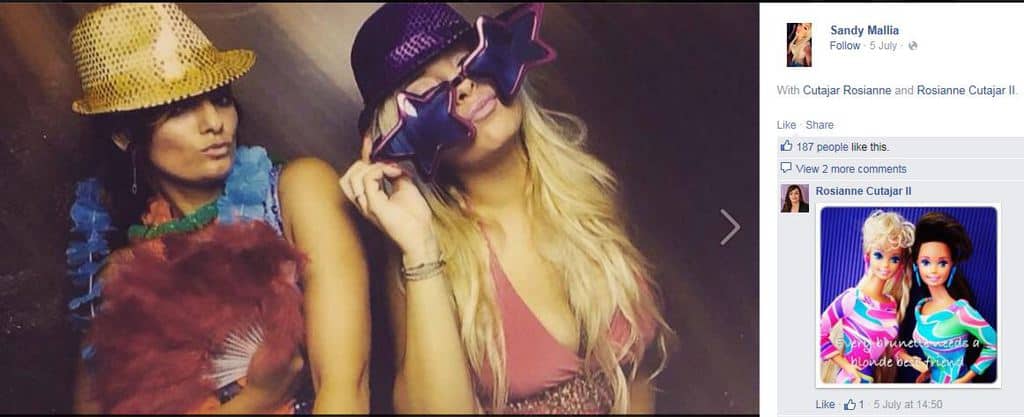 Robert Abela couldn't go ahead and bring Rosianne Cutajar back into the cabinet after her "temporary resignation". He would have if he could have. But her "temporary resignation" happened because George Hyzler had started his investigation. She seemed to be convinced she'd be cleared. She wasn't and the yellow card became red.
To her apparent surprise, she learned that it is not ok to pocket something shy of €50,000 and not declare that in your tax returns and your Parliamentary income declaration. Given the benchmark set by Keith Schembri and Konrad Mizzi, you can't blame her altogether.
Her expectation to have it her way is not without basis in her own experience either. Her entire political existence is predicated on utterly unearned success. And her 'friends', such as they are, have climbed the ladder of pointless notoriety on the back of identical expectations.
Consider these comments by her 'friend' Sandy Mallia. The lady longs for the days of Joseph Muscat who would have defended Rosianne Cutajar, not kept her away from government.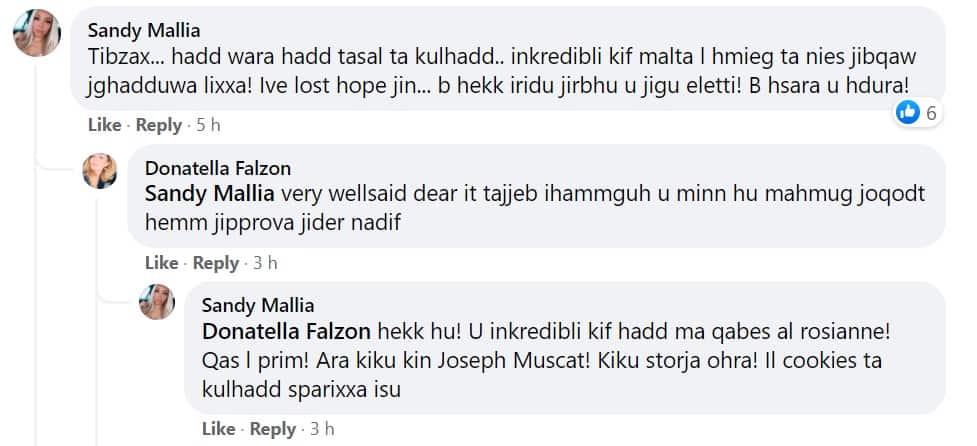 Sandy Mallia and Rosianne Cutajar go back a long way. Read this piece by Daphne Caruana Galizia who had figured out Rosianne Cutajar before anyone of us had heard of her when she was still the mayor of Ħal Qormi.
Not that Rosianne Cutajar is loyal to her friends. Even George Hyzler shuddered at the way she spoke to Yorgen Fenech about her supposed loyal buddy it-Tikka.

No honour among thieves. To be fair to the poor fellow, it-Tikka is still posting on his Facebook wall Rosianne Cutajar's ever shriller protestations of innocence which hardly anyone else takes seriously anymore. It-Tikka probably missed what his mid-life crisis has been saying about him behind his back to her – can we say it? – lover, Yorgen Fenech.
'Lover' is stuck in Rosianne Cutajar's throat, together with much else. Look at the arse-clenching awkwardness with which she describes to George Hyzler her relationship to the mafioso charged with killing Daphne Caruana Galizia.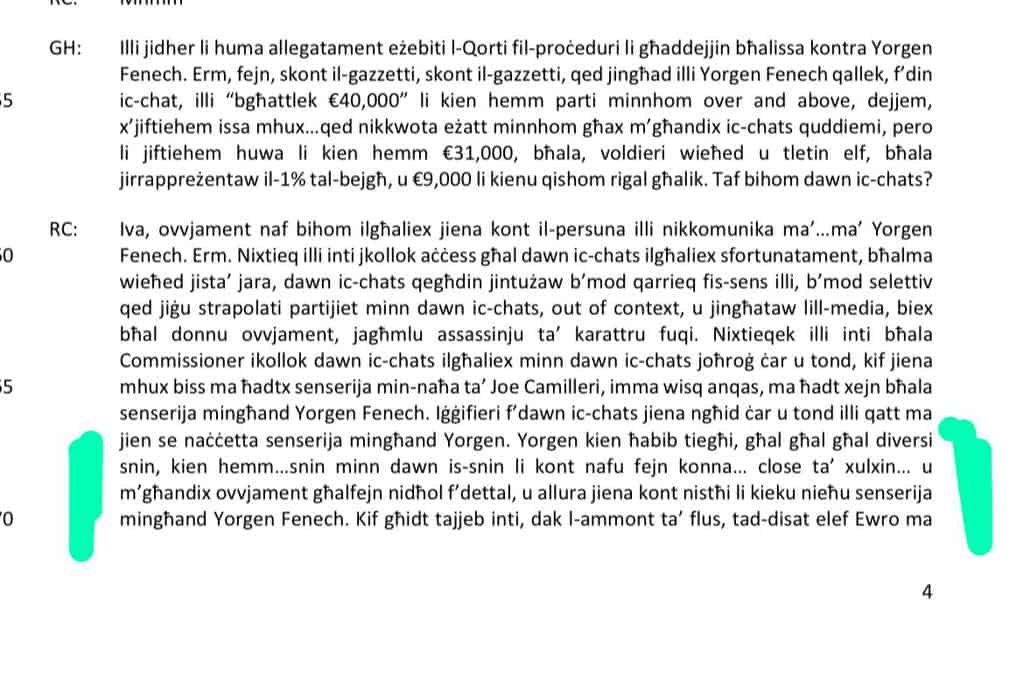 She's not out of friends yet, or friends of friends. Yorgen Fenech's interests are still protected in Parliament by Glenn Bedingfield who has stood up on more than one occasion to undermine the case brought by the State against the mafioso. And the other government-appointed member on the "standards in public life" committee (is there a more ironic name?) is Edward Zammit Lewis who will also sputter and sweat when he's asked for details of his relationship with Yorgen Fenech. You could hear him say Yorgen Fenech has been the most fun he's ever had with his pants on. Probably.
For different reasons, they will prove Rosianne Cutajar's friends on that committee. Combine that with the clinically spineless Anġlu Farrugia and Rosianne Cutajar will be reassured again that she is entitled to perpetual impunity. The next election is a few months away. All she'll need will be a couple of boxes of oranges and there she'll be again, driven in an official car to broker cash deals with the underworld.
They call it the will of the people.
Rosianne Cutajar has won a libel case against someone who remarked in her general direction that "il-qaħba milli jkollha ttik". And then she won another libel case against someone who said they agreed. Rosianne Cutajar had the domestic violence agency drag me out for a public lynching accusing me of gender violence because I remarked about the methodical superficiality of her Instagram account.
We must all, then, be careful with our words. There's no way, however, that she can sue you for thinking what you're thinking.