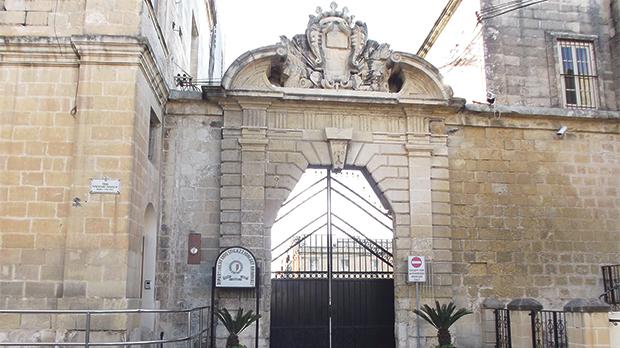 A court today ruled a journalist had substantially proven the allegations he had published against Neville Gafàin 2016. In the intervening time David Lindsey has left journalism and went on to do other things. The case against him was beset by delays. The magistrate hearing it got promoted causing delays in the case.
The journalist's main witnesses were stuck in war-torn Libya and were not permitted to come to Malta to testify. They wanted to testify remotely using video conferencing, but entire sessions were lost while court officials pretended to learn how to use Skype. In the meantime, it is alleged, the man who brought the lawsuit, Gafà, went to Libya and offered the witnesses money to shut up.
That's a lot of obstacles. And yet, despite all that, David Lindsey substantially proved a senior government official's shakedown of desperate people wounded or left untreated during a civil war.
David Lindsey is no longer a journalist, which is a pity. It's also a pity he's not a policeman or a public prosecutor. Because though we'd have had to wait 6 years because of all the court delays and the obstructions along the way, even without charging us any money he would have by now substantially proven Neville Gafà's crimes in a criminal court, instead of a civil court and Neville Gafà would have to do more than pay court fees.
Some observations from this case then. This case confirms again the urgency of adopting "Daphne's law", the EC recommendation to reform our libel laws to protect journalists from vexatious lawsuits. If anyone knew that David Lindsey's reporting was "substantially true" at the time these lawsuits were filed that was Neville Gafà. Which means he should never have sued and should now be suffering some form of consequence for having done so.
If our law allowed it (in line with Daphne's law), this case ought to have been dismissed a long time ago. And for suing, taking 6 years out of a journalist's life for a claim he knew was not true, Neville Gafà should be paying David Lindsey compensation.
David Lindsey was providing the public with a service, informing them, though they probably didn't want to know, that a close confidant of Joseph Muscat and Keith Schembri was soliciting and pocketing bribes from people injured or in need of medical treatment in war. Could any story be more in the public interest, even if the public may not be interested?
For providing that public service David Lindsey's been harassed and forced to risk serious financial consequences.
But he's not the only victim here. The public has had to live with and continues to have to live with Neville Gafà's presumption of innocence. Even now. Because Neville Gafà has never been charged in a court of law not because he's innocent (as the evidence heard in the civil court suggests he wasn't) but because the police would rather act as if he was.
They just wait around hoping we forget. Nine years to charge John Dalli. Seven years to issue an arrest warrant against Keith Schembri's cousin, Ryan. Five years to charge Keith Schembri with the Allied Newspapers swindle. Seven years since the Panama Papers and Keith Schembri and Konrad Mizzi haven't been charged. Four years since Ram Tumuluri quit the country and a year since Joseph Muscat's payments emerged and no one is charged with the VGH scandal. Seven years since Daphne Caruana Galizia unmasked Pilatus Bank and its owner and its directors have still not been charged. The list goes on.
For a while they blamed Ian Abdilla, probably rightly. But they did that in an open inquiry two years ago. Which means they have another layer of crime the police haven't dealt with. Ian Abdilla hasn't been charged. Nor has Lawrence Cutajar.
It is right that we insist that journalists are protected but that's only because we want the public to be informed. Who compensates the informed public when the police do nothing about what they learn?