The spectacular ineptitude of Maltese regulatory institutions when faced by crooks in league with Joseph Muscat's government extends beyond the horrendous Pilatus scandal. In that case Ali Sadr was allowed by regulatory and enforcement agencies in Malta to extend an international network of money laundering and busting of sanctions against his native Iran propped up by bribery and corruption of local politicians.
The same picture continues to emerge in the accreditation of the American University of Malta by the commission headed by Labour propagandist Martin Scicluna.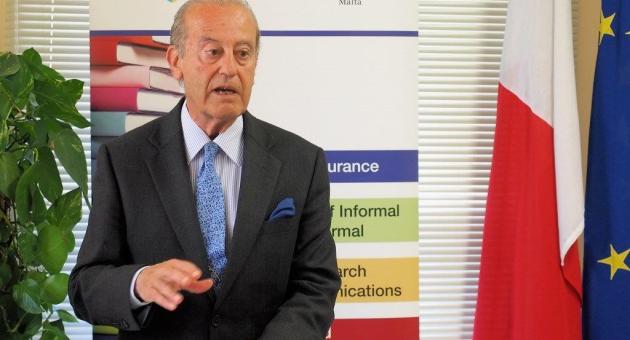 In an article published yesterday on left-wing blog Isles of the Left an anonymous former lecturer there explains how highly-qualified American lecturers were recruited by Hani Salah, the Jordanian construction magnate given a large tract of public land at Żonqor Point and the historical Dock One buildings in Bormla. The recruitment was a scam to demonstrate academic prowess to the National Council for Further and Higher Education in order to acquire accreditation.
Hani Salah runs Sadeen Education Investment Ltd, a subsidiary of the Jordanian Sadeen Group.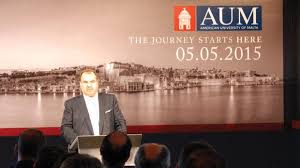 Once this was secured the entire academic staff, except provost John Ryder a veteran of the Khazar University of Azerbaijan, was fired en masse and replaced by poorly qualified replacements.
The anonymous academic who has to hide their identity in view of extremely expensive non-disclosure agreements all recruits were forced to sign also says that personal verifications found that contrary to what the AUM claimed, it is not accredited with the New England Association of Schools and Colleges. Indeed the NEASC informed former employees of the AUM that "AUM never even submitted their paperwork for accreditation".
The academic writes "it is now clear to us what many in the Maltese public have been saying for years. This institution is a sham." (Read about that here.)
Joseph Muscat described the American University as "our gift to Bormla on the third anniversary of Dom Mintoff's death".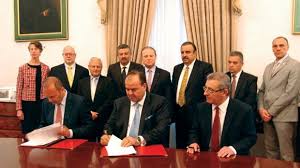 The owners of the American University of Malta registered their business at the address of Labour Party accountant Deo Scerri, now chairman of the Bank of Valletta.
In April 2017 Daphne Caruana Galizia reported meetings between Hani Salah and Adrian Hillman, member of the Panamagang and receiver of some $650,000 from prime minister's chief of staff Keith Schembri.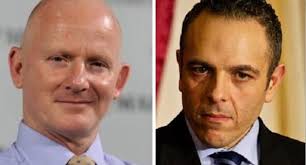 On the "recommendation of senior government officials", AUM announced on 29th October, 2017 the appointment of Adrian Hillman on the board of the American University of Malta, where he presumably continues to serve.