This was seen over Regional Road in Msida this morning.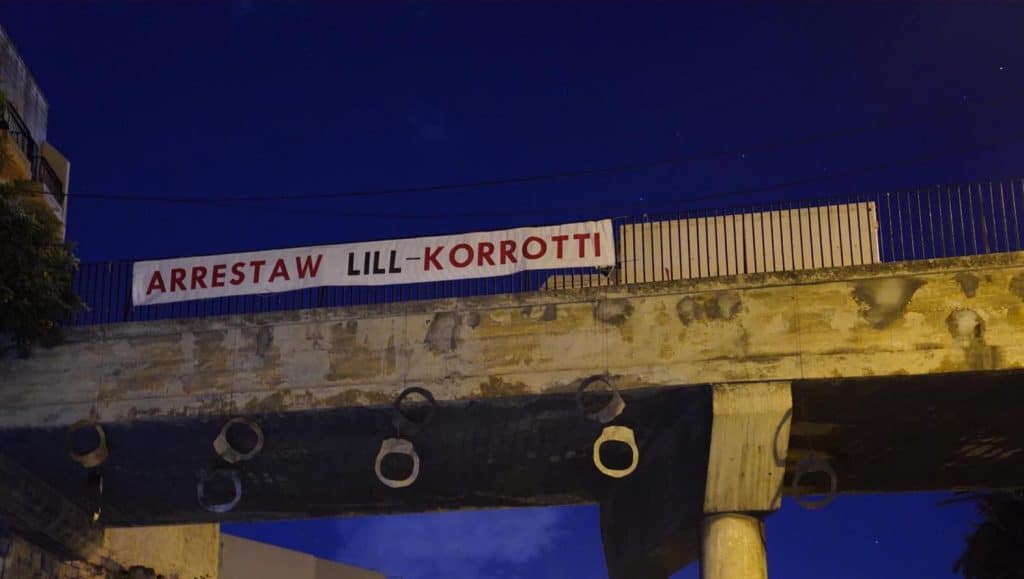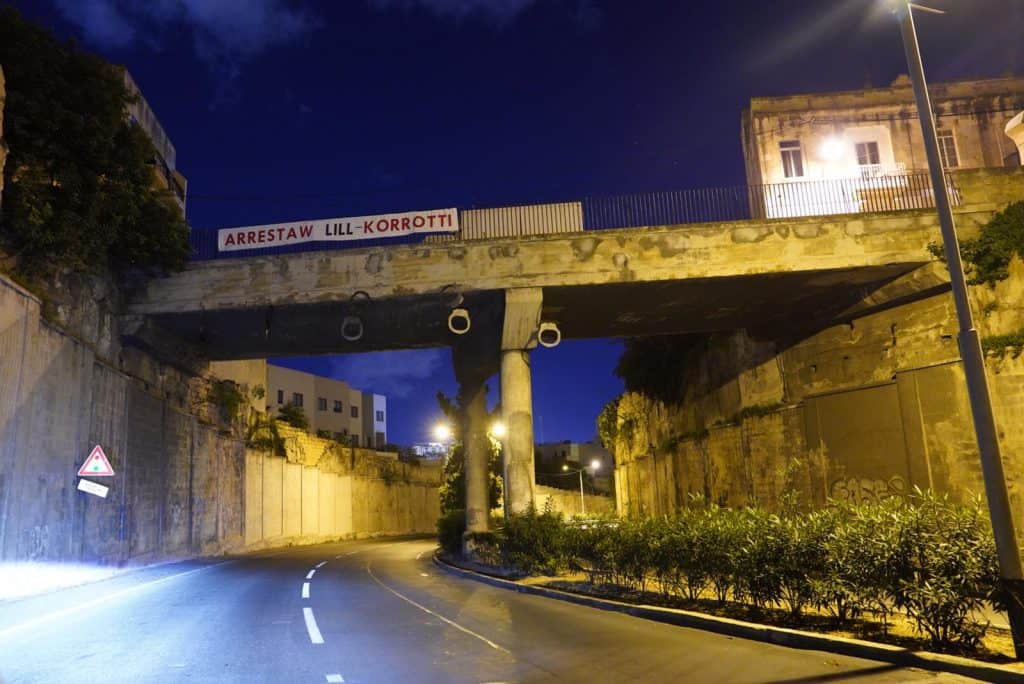 #Reżistenza issued this statement a few minutes ago:
We expect arrests, interrogations and prosecution
The shocking revelations made by Reuters and the Times of Malta on the 9th November 2018 & the NAO report published yesterday corroborate what had been exposed by assassinated journalist Daphne Caruana Galizia. Malta is afflicted by an epidemic of corruption.
It is evident that the vast majority of the Maltese institutions betrayed Maltese citizens by allowing a network of corruption connected with international organized crime to establish itself and flourish locally.
We are expecting the Maltese Police to effect arrests and interrogations, to seek the assistance of foreign security services and above all to identify and prosecute the politicians and public servants who are implicated in this network of criminality.
We appeal to those in key positions who still uphold the values of justice and rule of law to show courage and insist for the perpetrators to be brought to justice.
Corruption robs a nation of the future it deserves.