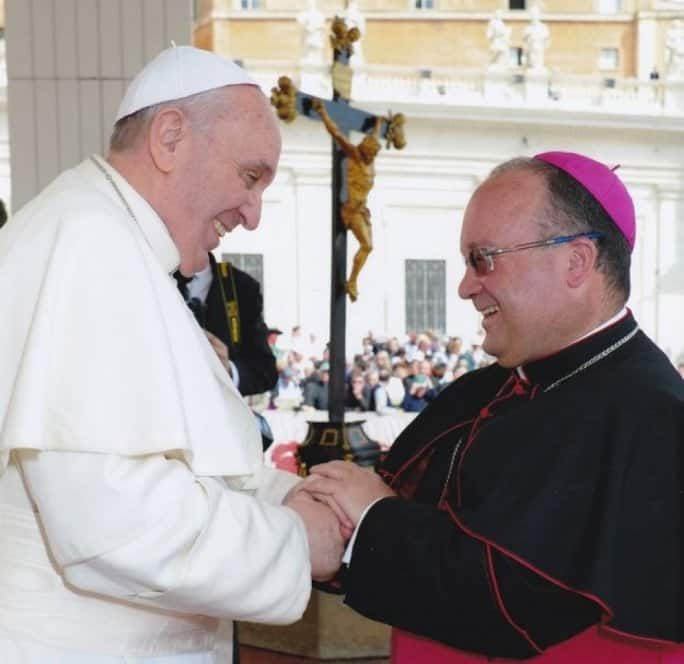 Charles Scicluna's career path in the Vatican appears to be back on track with his appointment today to a position that appears to have been created for him.
As 'adjunct secretary', at the Congregation for the Doctrine of the Faith — one of the top Vatican ministries — Charles Scicluna returns to the Vatican office were he served as chief prosecutor when Josef Ratzinger, then a cardinal and later Pope Benedict XVI, was his boss.
Charles Scicluna resigned his Vatican post just before Benedict abdicated and was appointed to Malta's diocese in what appeared to be an Irish promotion to a dead end job.
However, Scicluna's reputation in his diligent pursuit of paedophile priests and dioceses that covered up sex abuse histories has proven indispensable again recently when Pope Francis called Charles Scicluna up to Rome and dispatched him to Chile to clean up a mess that was partly the making of the Pope himself.
In Chile, Francis had rashly defended a veteran priest accused of sex abuse until mounting evidence, secured and verified by Charles Scicluna, allowed the church to reverse its protective position and clamp down on the hierarchy there.
Today's Vatican appointment for Charles Scicluna does not, however, appear to be a token reward for his services. The recent appointment of Joseph Galea Curmi as auxiliary bishop has freed up Charles Scicluna from some of his Malta duties and now allows him to split his time between Malta and his new job at headquarters.
His Holiness @Pontifex appointed @BishopScicluna as Adjunct Secretary of the Congregation for the Doctrine of the Faith of the Holy See. https://t.co/6aIWJ8kTLP pic.twitter.com/c4eFQp8zPK

— Archdiocese of Malta (@Archdiocese_MT) November 13, 2018