Fourth and final post in Godfrey Leone Ganado's series on the background to the 17 Black scandal.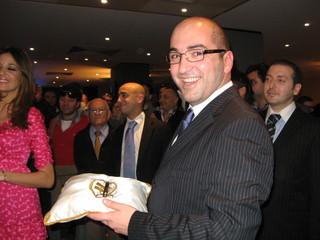 Shareholders
I will start this article, with a follow up of what the PN MP Dr Karol Aquilina stated in Parliament this week, when speaking about the shareholders of Gem Holdings, the local shareholder, one of the three companies owning 33.3% each in Electrogas.
I will then seek to analyse the audited financial statements of Jorgen Fenech's company, New Energy Supply Limited.
Yorgen Fenech and his company New Energy Supply Limited
I fully agree with the importance of the question posed by Dr Karol Aquilina, as to who really owns the 98 shares held by Yorgen Fenech in Gem Holdings through his single shareholder company, New Energy Supply Limited. Are these shares held partly or fully in trust someone else?
Yorgen Fenech was already an indirect shareholder of Electrogas, through his shareholding in the family company Tumas Energy Limited, and it is therefore strange how he was also allotted 120 shares in his own right.
One must therefore question as to why were Mark Gasan and Paul Apap Bologna, the other directors with him, not also allotted a similar amount in their capacity as directors.
It is also questionable as to why Yorgen Fenech (Energy Supply Limited) in 2017, transferred 11 shares each to Tumas Energy and Gasan, thereby reducing his shareholding from 120 shares to 98 shares.
Perhaps, Yorgen Fenech wishes to explain the reasoning behind his disposing of 22 shares in two tranches of 11 shares each.
Company Auditors and Audited Financial Statements
The auditors of Gem Holdings and New Energy (Yorgen Fenech) are Nexia BT, who set up the secret Panama Companies and New Zealand Trusts for Konrad Mizzi and Keith Schembri as well as Egrant, and who are also auditors for the Kasco Group, Keith Schembri's companies.
Financial results of New Energy Supply Limited
The company qualifies to be exempted from sending the profit and loss account, and therefore the information available to the public is very limited, and this makes it rather difficult to analyse the results of the company. However the following is an analysis of the available information.
The company's balance sheet shows an amount of current tax payable of €349,875. This is equivalent to a profit of €999,642 taxed at the company rate of tax of 35%.
The company was registered on 2 May 2014, and this profit would have been earned over a period of 8 months.
The company's objects are those of holding investments and providing management services.
The company's investment was the 120 shares held in Gem Holdings Limited.
No dividends were received from Gem Holdings Limited and therefore the income could only have been earned on management fees.
A company with no employees could only render restricted management services directly by its director, but never to the extent of earning Euro 999,642.
The amount earned is therefore, in my opinion, highly suspicious and could represent a suspicious transaction like fake commissions billed as management fees.
The company had cash at bank amounting to € 1,051,193 and, at the same time, it had an amount of €519,888 showing as borrowings (loans) and noted as due within two to five years. This loan was however paid in full during 2015, and this is also suspicious as it could represent the use of the company as a conduit for receiving funds and paying them out again, a possible money laundering vehicle.
Conclusion
The company, New Energy Supply Limited should be subject to an investigation by the FIAU for potential money laundering and for its possible link with 17 Black Limited which is owned by Yorgen Fenech.