This is a statement #occupyjustice delivered outside the Valletta police station a few moments ago: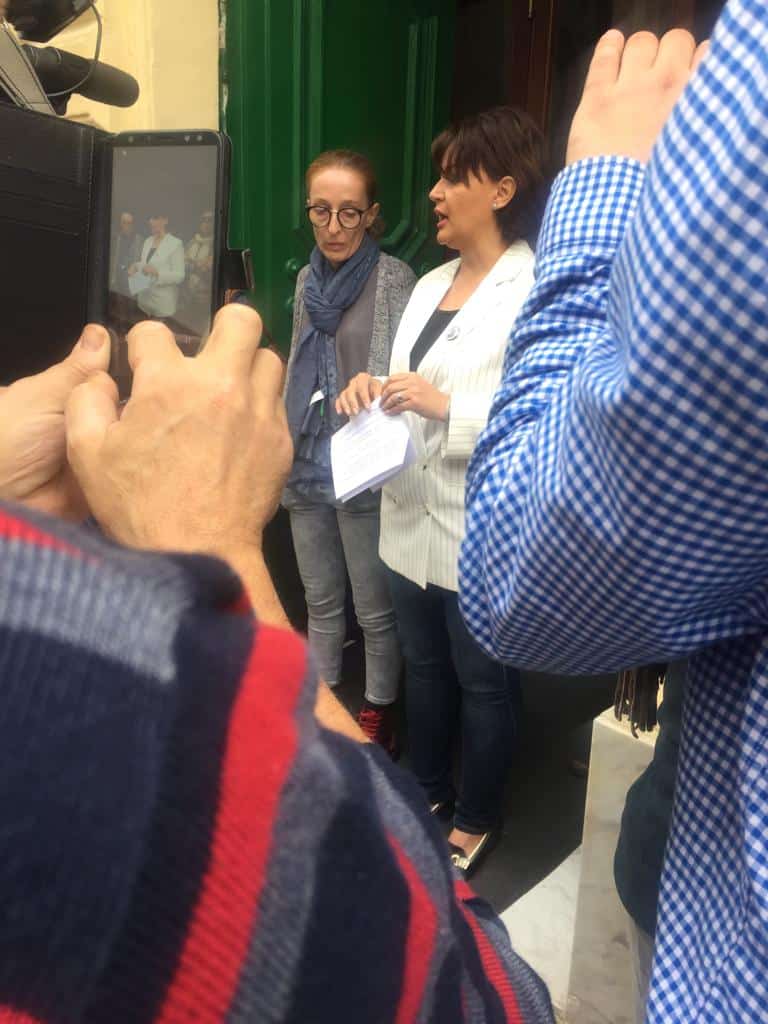 Today #occupyjustice has lodged a formal report calling on the police to investigate Yorgen Fenech, Konrad Mizzi and Keith Schembri following fresh revelations about 17 Black, by The Daphne Project, an international consortium of journalists, last week. 
The investigative reports by the reputed media houses The Times of Malta and Reuters International reveal the fact that Yorgen Fenech, CEO of Tumas group – which in 2013 won the right by the Maltese government to build a 450-million-euro gas power station on the island – is the owner of the notorious 17 Black, a Dubai company which has an account at Noor Bank also in Dubai.
This revelation ties in with another investigation by The Daphne Project earlier this year.  Leaked emails showed how the secret Panama companies owned by Konrad Mizzi, who was Malta's energy minister from 2013 to 2016, and Keith Schembri, the prime minister's chief of staff, both of whom were chief cheerleaders of the power station project – stood to receive payments from 17 Black for unspecified "services". Payments amounting to $150,000 each month were mentioned. This is also a fact.
We are here today because this is a matter of national concern. These are facts of a disgusting case of money laundering. 
In February 2017, on her blog, journalist Daphne Caruana Galizia wrote about a mystery company in Dubai called 17 Black Limited – eight months later Caruana Galizia was assassinated by a car bomb. 
In view of the damning revelations last week, Maltese citizens expected resignations on the spot. There were none. 
At the very least, Maltese citizens expected the Malta Police Force to jump into action and kick-start an intense investigation. There was none. 
Consequently today, one actionless week on, #occupyjustice lodged a formal report at the Valletta Police Station, to once again remind the Malta Police Force that its job is to make sure that the law is upheld. Its job is to investigate, interrogate and dig deep to put a stop to what IS Malta's most blatant case of money laundering involving members of Government led by Joseph Muscat. 
We have presented the Police with copies of the articles published by Reuters and the Times of Malta for their perusal because it seems that they are not aware of these serious and damning facts.  
We now demand that the Malta Police Force gets its act together and immediately investigates the prime operators of this corruption scandal – Mizzi, Schembri and Fenech and take visible action. 
It is only then, that we, as Maltese citizens can accept that we are living in a fair and equal society. 
We do will not be silent while our country is run by crooks – and we will do all we can to stop the Prime Minister from using his power to obstruct justice to protect his friends.
We will keep on fighting for what is right until justice is served for all the nation. 
This is our nation, this is our home, and we are the people. We expect better, we deserve better, we demand better.