How effective is Malta's constitution? How has it developed? What are its weaknesses? Which of these are now urgent concerns? Ought we to speak of 'constitutional reform' or 'constitutional development'? What are the next steps?
These topical questions have been circulating ever more urgently during the past few years. They are the subject of a public lecture by Prof. Edward Warrington to which you are cordially invited. The lecture is part of a series intended to inform and engage the public on key matters given the current state of play in Malta. The recent announcement that the government intends to push through a raft of reforms before the summer recess has prioritised the need for us all to understand the relevance of the constitution and why Malta's citizens should be involved in its development.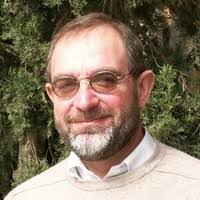 Prof. Warrington is a specialist on governance in very small states; he lectures on comparative government in the Department of Public Policy at the University of Malta, and was for many years involved in governmental reform.
The event is scheduled for 29 April at 19:30 at the Catholic Institute in Floriana. Please confirm your attendance here as limited seating is available.
The event is organised by Repubblika and this website.