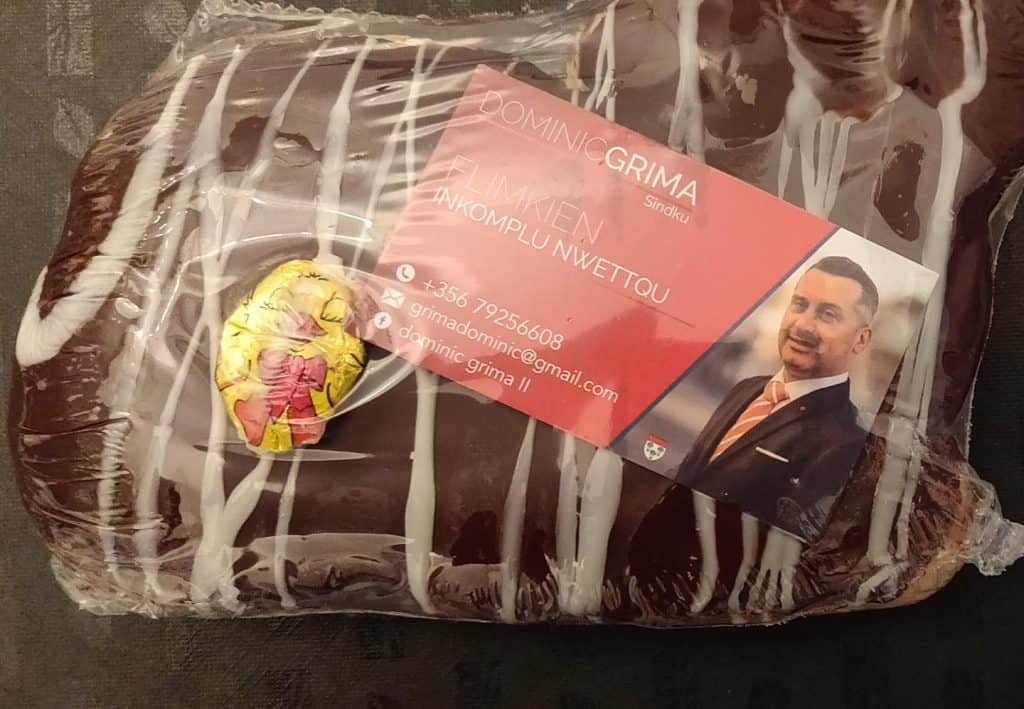 Do you know someone who will decide who to vote for on the basis of whether they get a figolla from them or not? If you do, tell them they deserve the Councillor that treats them to the dubious bait.
Certainly Mr Dominic Grima does not think his needy voters will get many figolli to choose from this election season. It does not appear he expects votes on the basis of quality.
Take it from me. I like my figolli. This one looks very unlikely.