Update 22/04/2019 13:42 Adds Malta Football Association Statement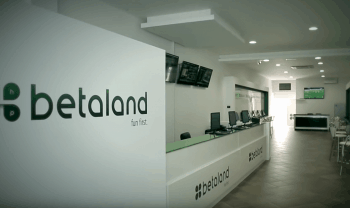 Forty-two year old Italian resident of Malta Antonio Ricci was arrested today by the Maltese police on the request of the Italian authorities in a Mafia investigation.
Antonio Ricci was named last November by the Reggio Calabria prosecutors along with 18 other people in an organised crime match-fixing probe conducted by the Reggio anti-mafia organisation.
Antonio Ricci, originally from Bari, Italy, is CEO of gaming company Betaland that is licensed by the Italian authorities for gaming but operates from Malta. Betaland is run by Malta-registered company Oia Services Limited. The Malta Financial Services Authority has so far made no statement on whether it has investigated this company identified for several months by Italian prosecutors as a vehicles for an international criminal conspiracy.
Betaland was in fact named by Calabria prosecutors along with gaming brands Planetwin365 and Enjoybet. Nineteen people, including Antonio Ricci, are charged with being associated in the mafia, breaking gaming and betting laws, not declaring an income of 3.2 billion euro, cheating the state of 60 million euro of taxes.
The charges were issued in a joint investigation branded "Galassia" conducted jointly by the police of Bari, Catania and Reggio.
The conspiracy is supposed to have used 23 non-Italian companies, 15 Italian companies, 33 websites, 24 properties and other infrastructure worth more than 723 million euro.
Antonio Ricci's Italian licensed company operates from Malta and has in the past sponsored the basketball team of the minuscule Sicilian community of Capo d'Orlando (population 13,296) that has however made it to the top Italian basketball league.
Antonio Ricci has advised the Malta Football Association on fighting match-fixing and insuring integrity in football. The "MFA Integrity Tour" of 2014 was sponsored by Antonio Ricci's company.
The MFA's 'Say No to Match-Fixing' tour was intended "to educate players, referees and club officials about all relevant issues surrounding modern day match-fixing".
At the time (November 2013), the MFA said "it has acted with foresight in addressing the clear risks posed by match-fixing. Through this proactive collaboration, the MFA has taken positive and decisive action in order to safeguard the integrity of Maltese football in the future".
At the launch Betaland CEO, Antonio Ricci, commented that "Betaland is proud to be part of this project along with the MFA . As an international bookmaker, we support this important fight against match-fixing because we truly believe in sport and we intend to protect it from corruption and manipulation. For us this is a decisive partnership that goes beyond marketing and branding purposes, but wants to show clearly our social responsibility".
Update 22/04/2019 13:42 The Malta Football Association sent this statement:
The Malta FA would like to clarify that the 2014 Integrity Tour – an educational programme aimed at raising awareness about the threats and perils of match-fixing in football – was organised by the Association and Sportradar, an international organisation specialising in the analysis of sports data and content.
The tour was proposed by Sportradar who reached a sponsorship agreement with Betaland to cover the costs of this campaign. The Malta FA would like to stress that it had never made any direct contact with Betaland or any of its representatives.
Furthermore, the Malta FA has never sought or received advice from a Betaland representative on its programme and policies to combat match-fixing nor from any other betting company for that matter.
The Malta FA takes the opportunity to reiterate its zero-tolerance stance on match-fixing.