A photo is making the rounds on social media of the voting document belonging to Luciano Moggi, formerly chief managing director of Juventus Football Club.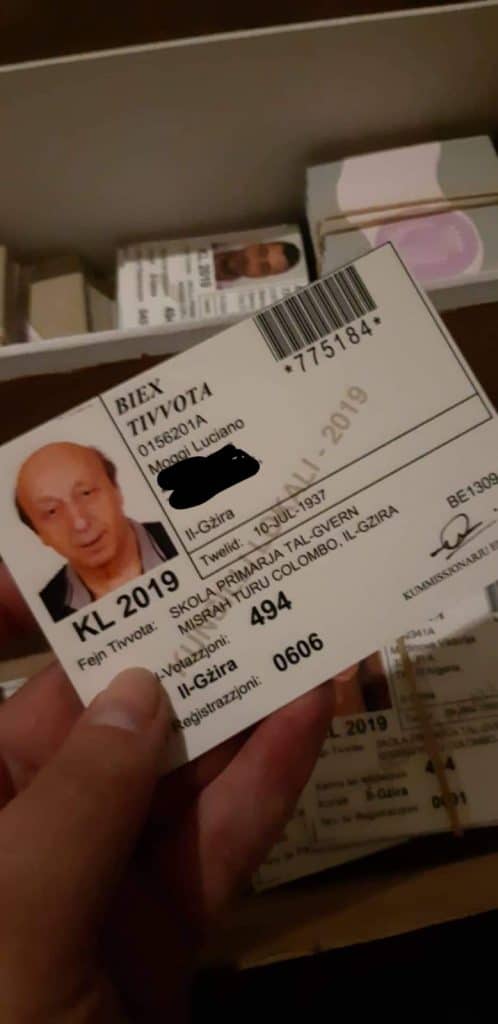 The voting document shows Luciano Moggi is eligible to vote in Gżira, Malta. A check in the electoral register confirms he is a Malta resident.
Luciano Moggi's Wikipedia biography says he was born in Monticiano, in the province of Siena.
He worked as a railway station caretaker until the early 1970s, when he met Italo Allodi, then Juventus' managing director, who appointed him to minor roles at the club.
Before being called as chief managing director by Juventus in 1994, he worked for and collaborated with several teams, such as Torino, Napoli, Roma and Lazio. He has a son Alessandro, who works as an agent for several football players and managers. He is head of GEA World, a consortium of football agents and managers, which the company and Alessandro were ranked the first by volume from 2002 to 2006.
In 2006, he was the main figure involved in a football scandal, after the publication of several wire-taps in which he suggested and asked for particular referees' names to Pierluigi Pairetto, the former Italian referee nominator. The scandal, which also involved his son, undermined the figure of Moggi, and fueled several inquiries by the judicial courts of Rome and Naples.
As a consequence of the scandal, the Italian Football Federation president Franco Carraro and the president of the Italian Referee Association both resigned. As for Moggi, after the 2006 season's final match of his team against Reggina, he announced that he would resign from his position and would retire from the world of football altogether.
He continues to make observations on the Serie A on the newspaper Libero and the local television channel Telecapri Sport.
Since 2011 Moggi collaborates with Radio Manà Manà.