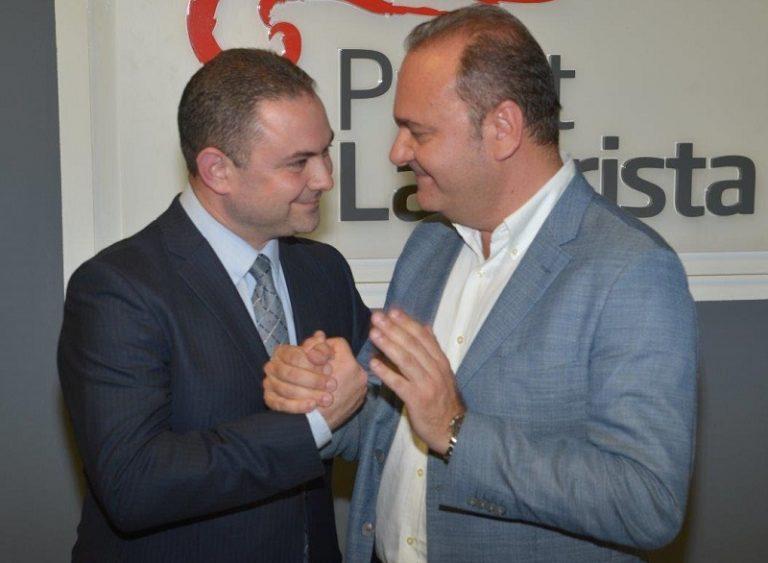 The European Parliament has passed a whole series of resolutions on Malta and, like that mirror up to nature, they show us up for what we truly are. Recoiling in horror should be the instinctive reaction to this image of ourselves in the cold clear light of day.
We are officially a tax haven. Alongside Slovakia, we demonstrate serious shortcomings in our rule of law. Our transparently corrupt cash-for-passports scheme and sale of citizenship must be terminated. Demands for the immediate publication of the full unredacted report of the  Egrant inquiry have been stipulated alongside calls for investigations into 17 Black and its beneficiaries, including Konrad Mizzi and Keith Schembri.
In its published report, the European Parliament name Mizzi and Schembri as 'the only acting high-ranking government officials in any EU Member State who were found to be beneficial owners of a legal entity exposed in the Panama Papers'.
Perhaps, from some Alice-through–the-Looking-Glass lens, Mizzi and Schembri mistook this as a compliment, confusing infamy with fame. In most 'functioning' democracies, this would be stigma, leading to resignations and arrests as it did elsewhere.
Where shame's concerned, however, the Malta Government and its cronies can never stoop too low. It's on a par with corruption on the international scale. 
But then vice and humility don't hang out as a couple in the same bars. Certainly not those frequented by Chris Cardona. Integrity doesn't stop to chat with assassination suspects or get down and dirty with them on the dancefloor at some bachelor knees-up rave.
In Malta, Chris Cardona's known association with potential murderers hasn't led to so much as a police interrogation, while the European Parliament has definitively called for a public inquiry into the assassination of Daphne Caruana Galizia. All libel cases brought by members of the government against her family must also be withdrawn. This is too late for Cardona who dropped his case of his own volition rather than produce mobile phone records that might show he'd dropped his trousers in a German brothel. 
Not a pleasant image yet it's equal in its grossness to the spectacle occurring in the wake of the European Parliament resolutions and the equally damning GRECO report which cited the assassination of Daphne Caruana Galizia as the culmination of 'the crisis' in Malta.
Any half-baked democratic government worth its salt would be pulling its socks up quicker than its unsavoury pants. However, this international onslaught with its uncategorical demands for change has, predictably but abhorrently, upped the ante where the League of Muscat is concerned. As the Times of Malta observed in its recent editorial, 'Resistance to accountability and to good governance has now become entrenched. Abuse is so widespread it looks as if it has become an acceptable norm.'
There is something sickeningly apposite about this observation in terms of its context: the contempt for public procurement laws in the awarding of cleaning contracts at Mount Carmel and St Vincent de Paul.  This conjures up the foul stench emanating from the mouth of Saviour Balzan who launched an obscene attack on Matthew Caruana Galizia the day after latter's powerful speech at the International Journalism Festival in Perugia.
Focusing on the question 'How can journalists fight back against threats and violence?' Saviour Balzan responded in kind, flinging crude insults around like excrement stuck to the contracts doshed out by the government who pays for his toilet roll. In his Rumpelstiltskin-style rage, Balzan seemed blind to the mirror he held up to himself:
'He lies, alleges, accuses and gives the impression that there is no media in Malta and compares our country to Russia. Guess the only journalism worth mentioning is the one based on supposition, bigotry, classism and gutter journalism.'
In one venomous tweet, Saviour Balzan portrayed himself in his true depraved likeness.
'Words come easily to Matthew' was, to his warped logic, Balzan's opening poisoned dart. Proving the pen is way mightier than the sword, Paul Caruana Galizia's reply was eloquent:
On the other hand, words don't come easy at all to sub-literate @saviourbalzan. But @MaltaGov money does. He would be broke without it and have no rag to speak of.

— Paul Caruana Galizia (@pcaruanagalizia) April 7, 2019
Calm and measured, these words came only hours after the publication of Paul's exceptional account of his mother's life, her work and her brutal murder.
If this assassination hadn't happened then, as Pieter Omtzigt pointed out in his introduction to the hearing at the Council of Europe two days later, the situation in Malta would not have been brought to international attention. And we wouldn't have been faced with the vaudeville spectacle of the garden gnome parody of justice and culture, Owen Bonnici, and his compatriot caricature, the Attorney General, having their intellect and sincerity knocked for six by serious-minded public dignitaries from the dignified world. It was a Punch and Judy show par excellence with Bonnici and Grech sharing the role of the squawking parrot.
Bonnici pratted out the same old lie that his government invited the Venice Commission to have a nosey round Malta. Fooled into thinking he could dupe this expert body as well as those in his audience, he proceeded to reassure them that reforms were going to be pushed through before the summer recess. We've now seen evidence of this with the latest revelation that Aaron Bugeja – he of the unpublished Egrant Inquiry –will be transformed into a judge along with other Labour stalwarts being stuffed into the Law Courts. As Peter Grech explained to the Council of Europe, he doesn't supervise or control the magistrate. He doesn't need to. The magistrate is Labour.
Despite his repeated insistence on his powers, Grech himself had to be supervised when he overran his allocated time and he must have been seething when 'the champion of the time limits' was proudly awarded to another.
'The fact that I cannot tell you doesn't mean that nothing has been done,' said Grech at one point, resorting to the dead parrot theory, otherwise known as Ballutta Bay sand syndrome.
We could hear the drowning man sinking into those invisible grains as he spluttered 'This is not Malta! Malta is much bigger than this! Malta is much better than this! Malta is..!'
Amidst this theatrical display of buffoonery and lies, top human rights and civil liberties lawyers, Doughty Street Chambers, were insinuated as UK barrani ignorant of the law, Adrian Delia's 'biċċa blogger' was slipped into the broth as was Jason Azzopardi, 'renowned in Malta for shooting from the hip'.
This had the learned Council of Europe foiled as evidenced by Omtzigt's poignant question to Bonnici regarding the constant removal of candles and flowers from the protest-memorial site:
'Why do you take away the memory of Ms Caruana Galizia?'
This question lingered in the tweet and photo he subsequently posted, stating simply that at no point during the hearing did Bonnici ever look at the two sons of the murdered journalist.
Minister Bonnici kijkt de zonen van de vermoorde journalist Daphne Caruana Galizia niet aan tijdens de hoorzitting.
Veelzeggende foto van de hoorzitting die ik gister organiseerde (1)https://t.co/hFq55grgTX

— Pieter Omtzigt (@PieterOmtzigt) April 10, 2019
Averting his gaze while protesting 'freedom of expression', Bonnici hung himself in public on his own self-tightened rope.
Staring long and hard into the truth is precisely what Lasantha Wickrematunge speaks of in a piece published 3 days after his assassination and written to be released in the event of his death:
'The free media serve as a mirror in which the public can see itself sans mascara and styling gel. From us you learn the state of your nation, and especially its management by the people you elected to give your children a better future. Sometimes the image you see in that mirror is not a pleasant one. But while you may grumble in the privacy of your armchair, the journalists who hold the mirror up to you do so publicly and at great risk to themselves. That is our calling and we do not shirk it.'
18 months after Daphne Caruana Galizia's horrific assassination, we must never let this mirror and its ongoing revelations slip.
'There are crooks everywhere you look now. The situation is desperate.'