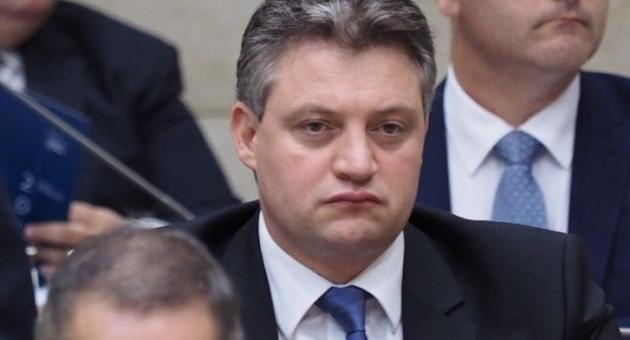 Konrad Mizzi is asking the Constitutional Court to protect him from the government he works for. In a complaint to the Court he says the State should not be allowing anyone to ask for an inquiry into the Panama Papers. He says the procedure used by Simon Busuttil and separately by Repubblika allows people to reopen questions that have already been closed by other courts and that, he says, is unfair.
He is suing the government on his own behalf of course. But his case is a shield for Keith Schembri as well. You could say it also interests Joseph Muscat.
By the end of it you'll end up having the entire government suing itself. This is too ridiculous to see the funny side of the ironic. It's utterly absurd.
Ministers have the power to push legislation through Parliament. Their back-benchers support them blindly. If a law is unconstitutional and in breach of fundamental human rights – if they know it and they can see it – they have the power, nay the duty to change it. After all a law that breaches someone's fundamental freedoms, breaches everybody's.
What we have here though is a Minister realising a law on our books is a breach of everybody's fundamental freedoms because he is personally impacted by it. Or so he says.
It's a struggle to take Konrad Mizzi's point of view. His arguments in Court are about the esoteric details of process but the effect that he wants to achieve – unspoken but clearly known – is preventing an investigation into the Panama Papers scandal, or – rather than an investigation, even – the preservation of the evidence connected to those crimes.
He argues in his Court cases that his rights to a fair hearing apply to 'preliminary processes' as well, except that an inquiry is not even a preliminary judicial stage. We're nowhere near that yet.
This is not too far from saying that being complained about at the police station is a breach of someone's rights. If your neighbour calls the police because you're making too much noise at night, you'll be angry and annoyed especially if you are indeed making too much noise at night and wanting to continue to do so.
Just because someone complains about you, you're still entitled to a fair hearing, the opportunity to give your side of the story, the right to appeal a decision and all that jazz. But just because the police receive a report and start looking into the matter does not mean you're being treated unfairly. You'll have your say.
Konrad Mizzi doesn't want to have his say. These are questions he cannot answer.
Why did your accountant set up a Panama company the week you came to office? Why did your accountant tell banks around the world you'd be making millions from businesses you clearly do not have? Why did you interfere in the procurement of fuels from Azerbaijan while in office? Why did your accountant say that Yorgen Fenech's Dubai company was going to pay you $5,000 a day? Why did you get your accountant to choose Yorgen Fenech's partnership with Azerbaijan to supply energy to Malta?
If there was a reasonable explanation to these questions, we'd have heard it. Konrad Mizzi would have happily sauntered into a court room months and years ago and shown there's a perfectly innocent explanation for all this.
There isn't.
The only alternative is for him to get everyone to stop asking the questions.
Fat chance, mate.