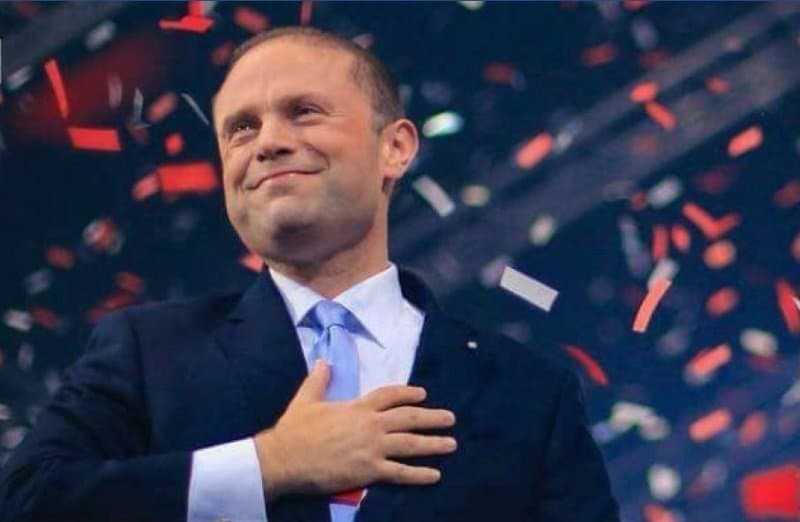 A decision is expected this week on Adrian Delia's request to the court to order the attorney general to publish the Egrant report in full. There is a chance the decision will be favourable and the leader of the opposition becomes in possession of secret knowledge that so far has been the exclusive purview of Joseph Muscat – the subject of that inquiry – and his sundry lawyers, Pawlu Lia and his assistants Owen Bonnici and Peter Grech.
Joseph Muscat assumes that if Adrian Delia gets sight of the Egrant report, so will the rest of the country.
He is nervous about that prospect. He has been avoiding it for almost a year. And just in case the matter is no longer in his control the last thought he wants us to have as we start flicking through 1,500 pages of arcane and impenetrable detail reaching for some simple explanation to a set of extremely complicated answers, is that actually he always wanted us to get the report.
Right.
Like a conjurer on a stage, Joseph Muscat lit some wild fires and bellowed plenty of smoke to distract us from what only he yet understands. It's quite disgusting really. He again crouched behind his daughters putting them between himself and the political bullet inexorably flying his way. We again had to be reminded of the pathetic chat he is supposed to have had when a daughter wondered aloud who'd fly her to Abu Dhabi or introduce her to Prince George if her parents were thrown in jail.
Remarkably the conversation stopped at prison. The Prime Minister does not report how as a parent he had to deal with the shock of the prospect of a car bomb and how he needed to explain to his children that though that happened to Daphne Caruana Galizia he needed to serve and like her, he could not let his fear of risk to himself hinder his public duties.
That's probably because if the children did confront their parents about a public servant being blown up in their car, judging at least by Joseph Muscat's remarks today and on several other occasions when he brings up his long suffering, air-mile clocking children, the conversation would have very quickly turned to 'justice' for those who seek to destabilise the country.
Any domestic setting will demonstrate that middle aged men on a defensive side of an argument often resort to playing the victim. I'm no exception. But I've learnt the hard way that technique does not fly for very long, not even with my prepubescent daughter who already takes an extremely dim view of pseudo-macho self-pity.
For Joseph Muscat self-pity appears to work, enough at least for him to continue to resort to it in moments of impending crisis like this week promises to be.
There's no reason to pity Joseph Muscat, unless by pity you mean that exquisite tenderness caused by the creaking wood of the tumbril.
Joseph Muscat retained for over three years Keith Schembri and Konrad Mizzi, certified owners of two Panama companies allotted to them on the same day Egrant was allotted to its owner.
Joseph Muscat retained the business of Brian Tonna, the factotum that set-up Egrant even as he had to resign his professional club to avoid an investigation into professional misconduct.
Joseph Muscat personally led delegations to Ilham Aliyev accompanied by Keith Schembri to his left and Konrad Mizzi to his right but keeping the entire business of his visits hidden from the civil service and the press.
Joseph Muscat flew to Florence to attend the wedding of Ali Sadr Hashemi Nejad, guardian of secrets at his Pilatus Bank, licensed by Malta, only to be stripped of his license by the European Central Bank and of his freedom by the US Attorney.
Joseph Muscat obstructed investigations into the allegation Pilatus Bank held evidence his wife owned Egrant until Ali Sadr spirited away whatever it was he took out of the bank that night, allowing the police to commence their inquiries the next day.
Joseph Muscat hired a buffoon as police chief after a revolving door of engagements and dismissals each serving the interest of one corrupt protege' after another: John Dalli first to dodge the aftermath of the EU Commission scandal; Manuel Mallia later to dodge proper consequences of having his driver shoot people in the street for looking askance at him; and Konrad Mizzi finally to ensure the FIAU's finding he laundered money remains shelved.
Joseph Muscat hand-picked Silvio Valletta, spouse of one of his Ministers, to run the criminal investigations department to prevent the investigation of crimes he and his cronies might be involved in, a matter verified by the Constitutional Court and again on his own appeal.
Joseph Muscat appealed a Magistrate's order to start a Panama investigation, scheduling his appeal to appear in front of a judge married to one of his MEPs.
Joseph Muscat called a general election a year ahead of time, in a plot predetermined, hatched and executed well before the ownership of the Egrant company was definitively attributed to him.
Joseph Muscat started a chain of speculation involving double-agents, Russian spies and Putinesque conspiracies seeking to topple him.
If anyone is to blame for this mess, it's him. He alone bears the political responsibility for a political chaos of the first order that is papered over by the hysterical and frantic support of his party and his voters whom he seems to have convinced the sun will refuse to rise in the morning if it is uncertain he will again walk up the steps to Castille.
We now have sycophantic petitions demanding he rule beyond the political term he set himself. We have political candidates of his party speaking of him in messianic terms that would have made Dom Mintoff, that first Messiah, blush with embarrassment. And as befits Pharaoh, we have a proper secret conspiracy of someone or someones who, he says, have sought to 'destabilise the country' by attempting to cause the apparently irredeemable harm of denying us the glory of his political power.
I'm sorry, who?
The list of potential conspirators is not very long.
Daphne Caruana Galizia, whose death in a car bomb will not come in the way of Joseph Muscat charging her again of a witch's plot to make him look bad.
Maria Efimova, who must be some form of witch given her super-human survival in the face of Joseph Muscat's incitement when he charged her with espionage, and then in the face of the malicious lies planted in the Cypriot press when they tried to smoke her out of hiding, and then in the face of time in prison in Athens waiting to be dragged here on the force his extradition request, and then in the face of two successive and failed attempts by the Maltese government to get the Greek courts, bless them, to force her here in chains.
Who else? Simon Busuttil perhaps?
Joseph Muscat is clearly frustrated Simon Busuttil continues to show up like a cartoon cop who refuses to die even after the evil genius plan of dropping a piano over his head is perfectly executed.
Are these the co-conspirators that sought to destabilise Malta and deserve justice?
So says the prime minister who won't resign but will protect proven crooks, harbour their enabler, deal with dictators, cover for their bankers, manipulate the police, plant tin-foil hat conspiracies and push his daughters in front of himself to cover for his own crimes.
And this is the cowardly, transparently dishonest crook those blind and bloated sycophants call their 'king'. King indeed.