This is the sixth part of a series arising from an interview with an ex-staff member at the AUM. Part 1 is here.
In Post-Truth: The New War on Truth and How to Fight Back, Matthew D'Ancona writes: 'There is a voice within each of us that resists lies, even if that voice has… been muted. The challenge is to turn that voice from a whisper to a roar. The truth is out there – if only we demand it.' (Ebury Press, 2017)
The image of 'a roar' fed into a social media campaign by Occupy Justice following the use of the term by Marie-Louise Kold when describing the creation of her portrait of Daphne Caruana Galizia for the European Parliament Press Room: "When integrity becomes a scarcity, we can't be silent. When freedom of speech is attacked, we all need to roar with outrage. And when time passes and no-one is held to account, that outraged roar doesn't fade. It multiplies in strength and in volume. It manifests itself in ways that can't be silenced." 
The portrait, she says, is 'my roar'.
This investigation into the AUM is part of that roar, an attempt to piece together aspects of the corrupt 'roadmap' with which, and by which, Partit Laburista came into power. It is a roar which resists lies and demands truth.
And so we go back to Martin Scicluna and the NCFHE and all the 'independent' people who helped to ensure that the American Institute of Malta became a university.
Objectivity and Old School Ties
In 2004 when Martin Scicluna eulogised about the rule of law, he also happily accepted the Old Boys' Network, saying: "I think it's inevitable that people with the same background talk to each other and network and get together In business arrangements. It's a sort of reflection of trust as well." 
Trust, however, and especially In a small country like Malta, has its flipside: corruption.
Martin Scicluna concludes his musings on the Old Boys' Network by saying that "if you look at politics, it's made up almost entirely of Old Aloysians…"
According to the interviewer, "he leaves this comment dangling in that seemingly harmless, mild-mannered way of his."
'Seemingly' is definitely the operative word as 'harmless' and 'mild-mannered' are about as far removed from Martin Scicluna's propensity to spit out venom, hate and bile as one could imagine. His unbridled contempt for certain sections of Maltese society as well as towards Daphne Caruana Galizia, even in death, makes you question his objectivity at any level, including his capacity for overseeing the government-backed creation of an 'American' university.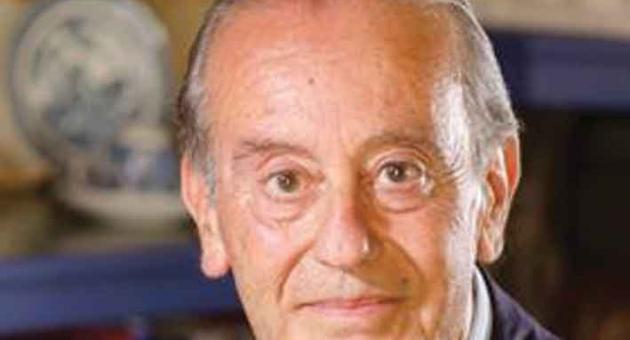 Take this, for example: "The assassination of Daphne Caruana Galizia has been used by three Maltese members of the European Parliament and a small unrepresentative body of activists to generate international concern about corruption and the rule of law in Malta by 'Europeanising' for partisan advantage what are essentially domestic issues.
"With this tragedy – and let us be clear it was a major tragedy even though Daphne was reviled by so many in Malta – those who wanted to make political capital (with their protest banners, regular 'anniversaries' and jabs at government allegations of corruption) have stirred division and peddled misinformation abroad about the state of Maltese governance.' 
This now needs to be read in light of the Council of Europe's damning report on the rule of law in Malta. 
It also needs to be read alongside the government's press release published on the same day that the Justice and Human Rights Committee of the Council of Europe adopted Pieter Omtzigt's report and systematically rejected 50 attempted amendments made by the Malta government. The government's accusations of 'bias', lack of objectivity, 'deep animosity against Malta', of being 'one-sided', with a 'manifest disregard for basic fairness and the barefaced manipulation of the scenario…without regard to basic fact-checking' are nothing short of Orwellian.
Martin Scicluna's words from a year ago bear a striking resemblance to the tone of the government's press release and his commitment to 'independent objectivity' doesn't stop there. He launches an attack on the 'pseudo-political activists' whose 'efforts': "have been given international impetus by the weaponisation of Caruana Galizia's death for narrow political reasons through the so-called 'Daphne Project', regardless of the consequences for Malta's reputation or the possible effects on its economy and people's livelihoods.
"They have accused Labour politicians of being both heartless and hopeless after the tragedy of Caruana Galizia's death, arguing that the inescapable truth is that her death would not have happened if Malta's institutions had not been corrupt and inefficient. It is political opportunism of the most demeaning kind and it is time to call this unrepresentative pseudo-political grouping out on it."
When it comes to calling people out, Martin Scicluna, the Council of Europe did. And Forbidden Stories, the team behind "the so-called Daphne Project" have called you out as well. This May, they were awarded a special European Press Prize celebrating the highest achievements in European journalism. 
This awards ceremony took place shortly after another of Martin Scicluna's 'objective' and 'independent' attempts to blacken the names of more 'traitors', David Casa and Roberta Metsola. Again, Martin Scicluna was called out when both MEPs were re-elected in the recent European elections which occurred shortly before the Council of Europe's report was adopted in Paris.
Indeed, Martin Scicluna begins this particular diatribe by quoting that other bastion of neutrality, Enoch Powell, a reference which, we'll assume, was a careless oversight in terms of the context in which his name was being re-introduced, one in which Lassana Cisse Souleymane was murdered in a brutal racist drive-by shooting which, it now transpires, may have been committed by two members of Muscat's own Armed Forces.
These same armed forces have come under fire from the Ombudsman whose investigation highlighted controversial promotions designed 'to produce a desired outcome'. In what could, in layman's terms, be described as state-capture, the Ombudsman concluded that "the selection process was conducted in an unprofessional manner and did not achieve the necessary rigour". Rigour. One of the favourite words in Martin Scicluna's vocabulary.
But to be fair, Martin  Scicluna does say one thing which, taken on its own, makes sense: "When Malta goes to the polls in the European parliamentary elections next week, it is vitally important that the candidates elected to represent us have as their defining purpose the commitment to fight for the good name of Malta and to ensure that overriding Maltese interests always prevail." 
And so it came to pass. Roberta Metsola and David Casa were re-elected, followed swiftly by the adoption of Pieter Omtzigt's detailed report on the multiple weaknesses of checks and balances undermining Malta's rule of law.
Checks and balances: links in the chain
So let's begin to examine how these checks and balances operated in the accreditation process for the AUM. Let's start to analyse 'the most rigorous educational and financial due process', the 'objective' 'non-partisan' and 'independent' composition of the Board of the NCFHE, as well as 'every independent member of the Quality Assurance Committee and Reviewing Expert Panel' that advised the Board.
Professor John Portelli sat on all three committees and was Chair of both the QAC and the Reviewing Expert Panel. John Portelli left Malta in 1977, at the height of the Mintoff era, having been awarded a Commonwealth Scholarship to study at McGill University, Montreal, where he completed his Masters and PhD. He now works at the University of Toronto.
He's also Chair of the Board of Management for the Commonwealth Centre for Connected Learning, a relatively new 'learning' concept emerging 'with the application of rapidly-evolving digital technologies to education.' In May 2018 (the same year Malta was launched as 'Blockchain Island'), the Centre organised a conference entitled 'Blockchain Credentials and Connected Learning'. John Portelli was one of the speakers as, too, was Alex Grech, who sat on the AUM's Quality Assurance Committee, and Edel Cassar, who was CEO of the NCFHE.
While no wrongdoing is implied on the part of John Portelli, Alex Grech or Edel Cassar, blockchain was introduced to Malta by Muscat in April 2017 and he enlisted PricewaterhouseCoopers (Martin Scicluna's ex-employer) to advise him on the technology, the same 'independent international auditors' who carried out the 'thorough financial due diligence process' for the accreditation of the AUM.
Only recently, PricewaterhouseCoopers were made to pay a fine of $335 million for 'professional negligence' in failing to identify problems resulting in the collapse of Colonial Bank in 2009.  Prior to this, PwC's own (under) estimated cost of damages ($306 million) would still have made it 'the largest-ever final judgment or jury verdict for accounting malpractice, and the fifth-largest accounting malpractice award ever, according to data compiled by research firm Audit Analytics.'
The malpractice lawsuit began in 2012 so was public knowledge long before Muscat turned to them for help. Having done so, he then enlisted: "the Malta Financial Services Authority, the Financial Intelligence Analysis Unit and the Central Bank of Malta, with the dreams of the Malta Gambling Authority controlled by Joseph Cuschieri, who was appointed chairman by Muscat after attaining his superpowers in 2013." 
Welcome to #Malta 🇲🇹 @binance. We aim to be the global trailblazers in the regulation of blockchain-based businesses and the jurisdiction of quality and choice for world class fintech companies -JM @SilvioSchembri https://t.co/3qtAQjOpuQ

— Joseph Muscat (@JosephMuscat_JM) March 23, 2018
Not only did the FIAU fail to act on suspicions of money laundering in the cases of Konrad Mizzi, Keith Schembri and Adrian Hillman, but the MFSA, the gaming industry as well as cryptocurrency (interconnected with blockchain) are brought under scrutiny by the recent CoE report in terms of Muscat's extensive area of control:
"Under the current government, additional areas of activity have been placed directly under the Office of the Prime Minister. These include (i) both regulation and promotion of Malta's gaming industry (consisting mainly of on-line gaming and lottery companies licenced in Malta), which contributes 12% of GDP and is an area of activity particularly vulnerable to infiltration by organised crime and money-laundering; (ii) Malta's 'golden passport' (Individual Investor Programme) and 'golden visa' (Malta Visa Residence Programme by Investment) schemes, said to generate over €200 million per year, which have been described as posing a high money-laundering risk; and (iii) the Malta Financial Services Authority, which regulates the financial sector, described as "large compared to the rest of the economy [12% of GDP]… the associated risks, especially related to money laundering and terrorist financing, need to be closely monitored and addressed", and which includes a growing cryptocurrency sector, another area of particular money laundering risk." 
The 'Blockchain Credentials and Connected Learning' conference was opened by its keynote speaker, Education Minister Evarist Bartolo, who was also present for the original signing of the heads of agreement with Hani Salah for the establishment of the AUM. Alex Grech, who formed part of the QAC, works as a consultant for Evarist Bartolo and both have teaching experience at the University of Malta.
The ex-staff member of the AUM interviewed for this research refers to a particular episode which took place at a time when it was undergoing critical scrutiny from some parts of the media: 'There was one night, there were pictures in front of the AUM office, when all these black cars obviously from Castille and supposedly… it was Hillman and all of these former students of Evarist Bartolo – he used to teach Communications at the University of Malta and a lot of his former students do PR/public relations stuff – and they had to come up with a strategy to push back against this barrage of negative publicity.'
Making links – even if some are designed for invisibility – is the strategy for blockchain, cryptocurrencies and, of course, connected learning. It's all about joining the dots.