You have to hand it to him. Since January, Robert Abela has been quite busy. You know, fighting the war against COVID-19 which he conquered easily. He had to address the nation from One TV and give press conferences which lasted hours. Then there were a number of photo opportunities like touching elbows with an elderly man in an old people's home, meeting nurses, talking to journalists and having his first gym session. Lately he went for a coffee with Adrian Delia and other VIPs not taking the advice of the Health Superintendent and not keeping social distance. But then again he is the prime minister so he can do what the heck he likes, no?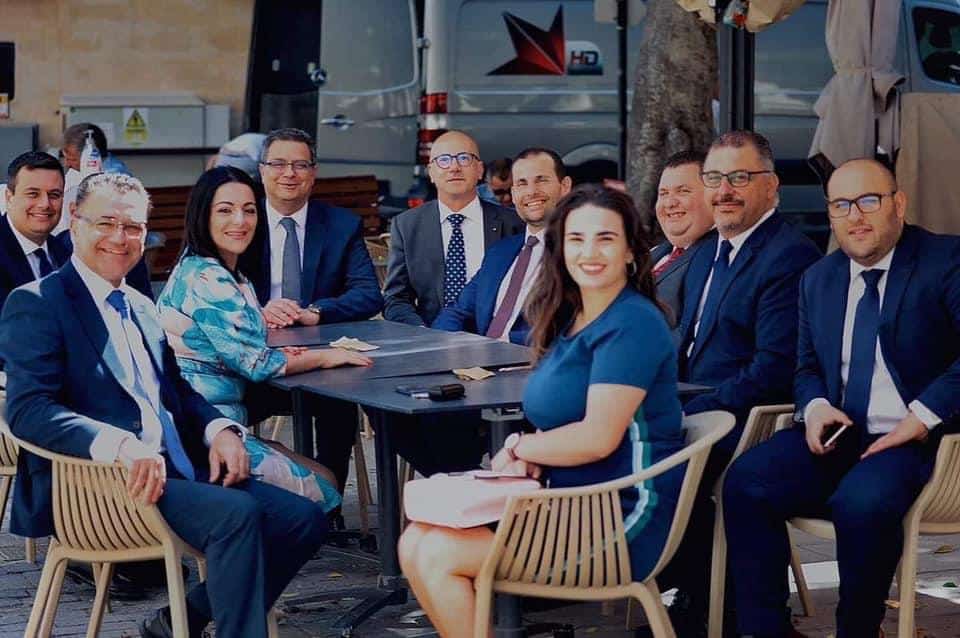 Back at his office he remembered that somewhere he had a to-do list which he scribbled on 12 January and put into some drawer of his polished mahogany desk. He finally found it in the bottom left side drawer, he unfolded the paper and started reading:
Appoint a new police commissioner who will be apolitical and fulfil his/her duties without favour and without looking at faces
Meet at a tete-a-tete with the new police chief and Peter Grech (Attorney General) and give or rather politely ask if the head of the police and the AG can give priority to some cases that are clearly on the public's minds.
Arrest and investigate properly Keith Schembri about kickbacks received from the selling of the citizenship scheme, his Panama company, his connection with Adrian Hillman (*to be investigated too), his friendship with Yorgen Fenech and Melvin Theuma, money laundering (*refer to FIAU reports) and his possible involvement in the planning and execution of Daphne Caruana Galizia's assassination. While at it they should also look for his phone as well.
Investigate Konrad Mizzi including his rotten deals with Socar, Electrogas, Vitals Healthcare, Montenegro wind farm and every single other corrupt deal and agreement he signed since 2013.
Investigate Joseph Muscat for all his sins by omission, his continued defence of Keith Schembri and Konrad Mizzi, and the deals with Azerbaijan's Ilham Aliyev.
Get someone to look into the financials of The Marigold Foundation.
Investigate Neville Gafà about his scheme of asking money for issuing health visas to injured Libyan soldiers. Investigate his stalking and publishing photos on social media of Daphne Caruana Galizia.
Investigate Nexia BT's Brian Tonna and Karl Cini about the opening of offshore accounts to politically exposed persons looking into the Skype call to Mossack Fonseca about the 'big fish' that couldn't be named in an email.
Call in for questioning Chris Cardona about his connection with the Degiorgio brothers and lawyer David Gatt and his connection with the murder of Daphne Caruana Galizia. Ask the new police commissioner to let the public know the contents of the burner mobile phone found in the sea at the potato shed in Marsa last December.
Investigate Silvio Valletta in connection with his friendship with Yorgen Fenech, the man accused of being the mastermind of the murder of the investigative journalist.
Give whistleblower status to Maria Efimova and Jonathan Ferris so that they can shed light on the corruption eating away the core values of Malta.
Appoint a new magistrate with just one remit: to investigate who owned
Go to the gym at least three times a week.
Invite Adrian Delia for an espresso at Castille.
Keep smiling and never forget to put hand on heart.
After reading, he looked for a while at the ceiling and scribbled some more notes:
Call in Carmelo Magro and tell him to explain the allegations made by two police officers that in December 2018, when he was still in charge of the Traffic Section, he told his subordinates to "remain firm and stick with the Labour Party which I love so much."
Make a request to the USA for the extradition of Ali Sadr Hashemi Nejad, Chairman of Pilatus Bank, to face corruption and money laundering activities in Malta.
Send for Lawrence Cutajar and ask him to explain what and why he told Melvin Theuma about his impending arrest
Ask the Auditor General to check the renting of Gavin Gulia's father-in-law's house for a whopping €50,000 a year. While at it, ask Gavin Gulia what was on the menu of last year's World Tourism Day which cost €474 per person. Gulia must also explain the events organised by Lionel Gerada who in the first year as event manager shot MTA's bill from €2 to €6 million. Perhaps Julia Farruiga should accompany Gavin Gulia.
Tall list.