We're going to try something new today. This would be a 'LONG READ' and it still is if you prefer. The script together with relevant links and pictures is beneath. But I've read it for you and if you prefer to listen to this analysis, rather than read it yourself, try out this video and let me know what you think. If this is a better way of reaching out to you on longer pieces, do let me know in the comments below.
When Labour stepped into power in 2013, the so-called oil scandal at Enemalta was relatively fresh. The revelations came out of investigations by Saviour Balzan's MaltaToday that led to the prosecution of the government-appointed Chairman of Enemalta Tancred Tabone, among others. They were accused of taking kickbacks paid by the local agent for the oil supplier and they were faced by the prosecution's witness, the agent himself, who had been pardoned to testify against those involved.
The story came to light, like most stories do, because the supplier's brothers and business partners were left out of the corrupt deal and felt that since they could not profit from the illegal trade, they might as well disrupt it. Their lawyer was one of Labour's election candidates and the story came out.
If there's any disappointment from this, it is that the cases still drag on, demonstrating the country's unwillingness or inability to deal swiftly and properly with corruption.
The government does not help.
The state's witness in the oil procurement prosecution said he had given gifts to Ray Ferris, an Enemalta official responsible for purchasing oil. You'd expect someone like that to be kept away from public service for life. But when Konrad Mizzi was tourism minister in 2019, Ray Ferris got a job as head of enforcement and compliance at the Malta Tourism Authority. So much for setting the example.
Given the noise Labour had (not unreasonably) made over the funny business at Enemalta under the administration that preceded them, one would have expected them to make sure Enemalta becomes an exemplary model for good governance.
Enter Konrad Mizzi, Minister for Energy. What he was doing behind the scenes from his very first days in office has been known since the Panama revelations in 2016, but we often miss what's right in front of our eyes.
Konrad Mizzi made Enemalta the special purpose vehicle for the government's corruption.  Technically Konrad Mizzi stopped being the minister for Enemalta in April 2016 when he was symbolically removed from that ministry after the Panama Papers confirmed what Daphne had reported in February of that year.
But he remained a minister within Joseph Muscat's office. Joseph Muscat took over ministerial responsibility for Enemalta and assigned Konrad Mizzi the "special project" of the new power station. The change was transparently cosmetic.
After the June 2017 election, Joe Mizzi was appointed minister for Enemalta. Again, the gesture was symbolic. Joe Mizzi was always out of his depth and grateful for being allowed to pose for pictures. He was a figurehead in his ministry which was run remotely by Konrad Mizzi. In January Robert Abela appointed Michael Farrugia to the ministry responsible for Enemalta leaving both Konrad Mizzi and Joe Mizzi out of the government. But Michael Farrugia is himself a very close associate of Joseph Muscat who helped the interests of the corrupt cabal running the country when he served as police minister. He has continued to do so under Robert Abela.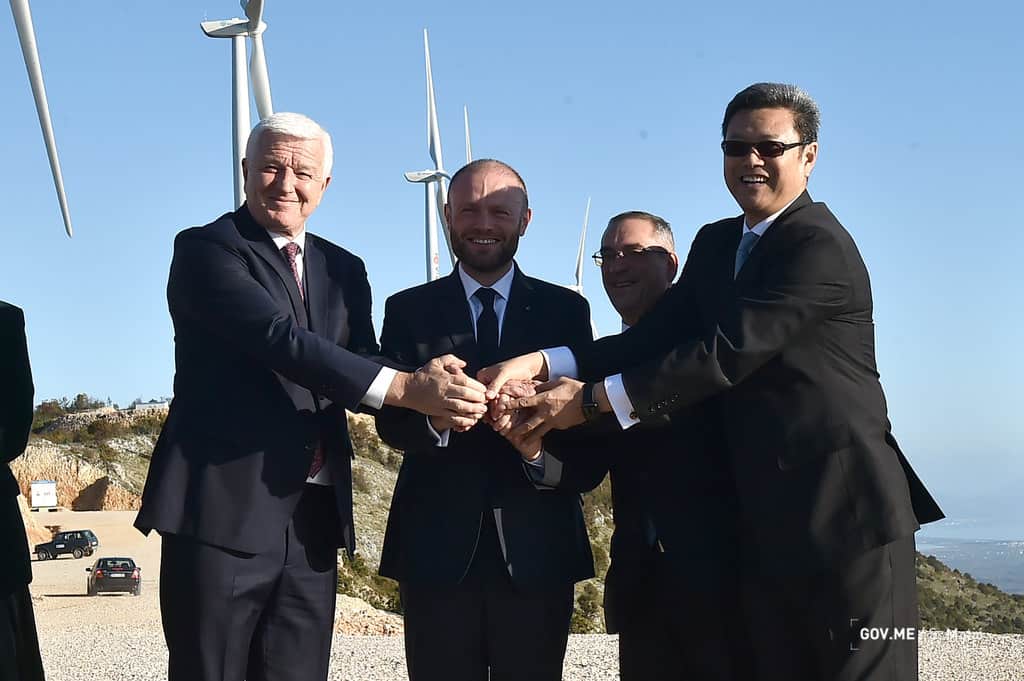 During the years 2013 to 2019 the scandals never stopped.
The government started as it meant to go on, pardoning in 2014, 1,000 business operators who bribed Enemalta officials to tamper with electricity meters. Impunity would be institutionalised.
Konrad Mizzi adopted the unorthodox, and as would turn out corrupt, style of direct intervention in major contracts. In 2015 he landed in hot water with the auditor general who criticised Mizzi's interference in a hedging deal with Azerbaijan's Socar. The auditor was scathing. The decision-making process was not transparent and records could not give assurance how much the expert committees actually decided and how much they fronted for what Konrad Mizzi "interfered" and actually closed the deal behind closed doors.
In May 2016, Daphne Caruana Galizia would expose Nexia BT for arranging off-shore set-ups for Cheng Chen, an Accenture official, who negotiated with the Maltese government the purchase of a stake in Enemalta by Shanghai Electric. The revelation was a strong indication that the part-privatisation of the energy company was a rotten deal.
In the process, the government removed Enemalta from the statute books, abolishing parliamentary scrutiny over its finances and opening up a greater than ever opportunity for corruption.
The Nexia BT connection with Cheng Chen was significant because just a few months before this discovery, we learnt Nexia BT also set up off-shore companies for Keith Schembri and Konrad Mizzi. And for a third person that then Magistrate Aaron Bugeja ruled was not Joseph Muscat.
In parallel with that, Nexia BT was also working on lining up Enemalta for its biggest buy: a massive energy deal for the next 18 years. Nexia BT were hired by Konrad Mizzi to draw up the terms of the project which they, not experienced Enemalta engineers, designed. Nexia BT then led the selection process that hand-picked Yorgen Fenech's consortium with Azerbaijan for one of the most lucrative contracts ever in public procurement history. They did that even though they audited the accounts of  the holding company owned by Yorgen Fenech and his Maltese partners from the Gasan and Apap Bologna families.
That's enough of a scandal you'd expect. It was documented in detail in November 2018 by the national auditor who wrote a damning indictment of Konrad Mizzi's conduct. Konrad Mizzi rightly assumed most people would not read the auditor's report and claimed the NAO had certified his meddling and the corruption behind it as some sort of best practice.
Of course, the opportunities for corruption created by the Electrogas deal were endless.
Enemalta was supposed to buy electricity from Electrogas and Electrogas would make its own arrangements for the fuel it needed. Electrogas would purchase gas from one of its mother companies, Azerbaijan's state-owned company Socar. But, weirdly, the deal with Socar was not signed by Electrogas as you would expect. Nor, even, by Enemalta. It was signed by Konrad Mizzi himself.
The detail blew away investigators at the Financial Intelligence Analysis Unit, the FIAU, that thought they had seen enough for the police to fall hard on Konrad Mizzi. Remember that in 2015 the auditor had already noted that Konrad Mizzi's dealing with Socar were out of order. That, as it turned out, was just the start.
The police did nothing of the sort. Instead we would learn that the Konrad Mizzi deal with Socar would force us to pay for the raw material cost of our energy consumption double, treble and orders of magnitude up to 7 times or more over market rates.
It would not be enough. Suppressed FIAU investigations would also find compelling evidence that kickbacks were intended for and possibly paid to Konrad Mizzi and Keith Schembri on the back of the procurement of the gas tanker permanently berthed alongside the power station in Birżebbuġa. Yet another corruption scandal.
There would be scandalous spin-offs too and Nexia BT would inevitably feature again. The deal with Streamcast cost tax-payers €5 million for seed investment into what turned out to be a swindle. In the meantime, Nexia BT cashed in on advisory and advertising fees as a chunk of Enemalta's financial resources was squandered.kor
Now we learn of the scandal in Montenegro. This website reported earlier today that official documents filed in Podgorica say Enemalta paid €3.5 million to purchase the shares into the company owning the wind farm. But Enemalta's own accounts say they spent over €10 million. And that's no accounting error.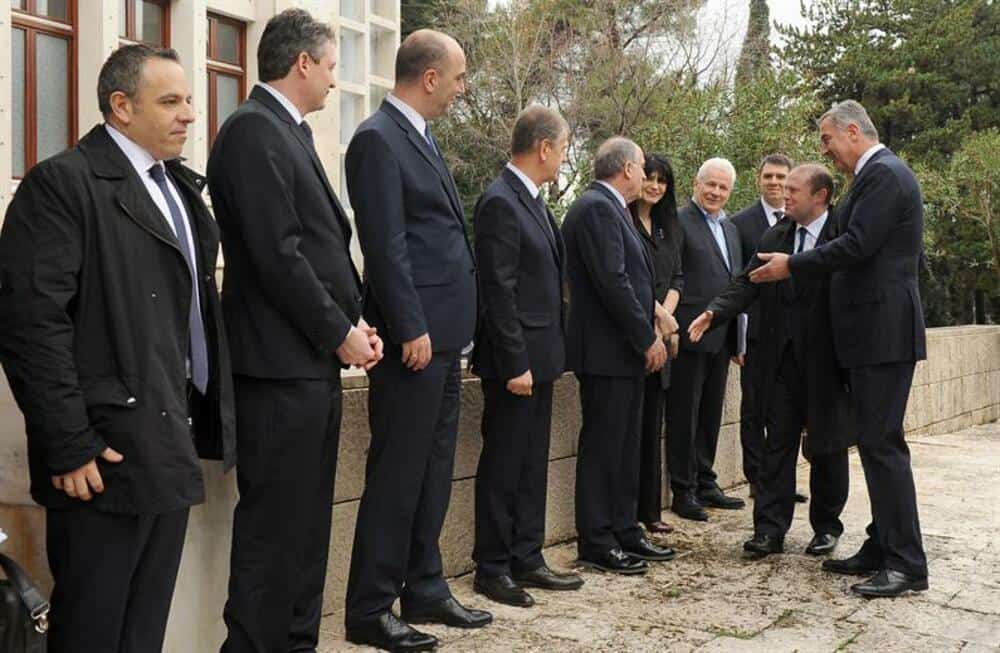 Reuters and Times of Malta revealed that Yorgen Fenech's 17 Black made €4.6 million in profits simply by funding the flipping of the company from the original Spanish owners to Enemalta through a Seychelles shell company owned by his Azerbaijani partner at Electrogas, Turab Musayev.
How can so much rot persist?
Mostly by using Enemalta as a den for trusted accomplices.
Throughout this time, right to the present day, Enemalta's board secretary was Aaron Mifsud Bonnici. Incidentally he's also Konrad Mizzi's personal attorney and the guy dotting the i's and crossing the t's on the Montenegro deal.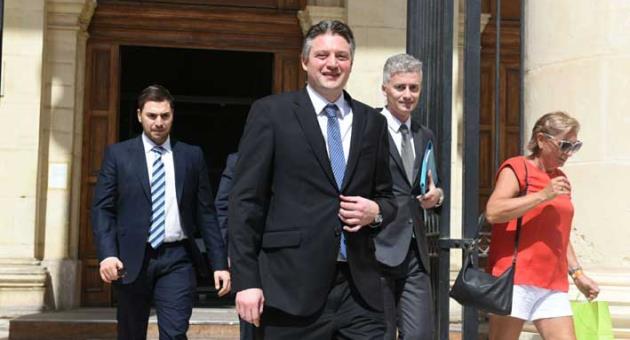 Enemalta's board was headed for many years by Frederick Azzopardi replaced by veteran director Kevin Chircop when Azzopardi was moved over to the roads department.
But the wheeling and dealing doesn't always and only happen inside the chairman's office. The flimsy moral fabric of an organisation is weakened and stretched by poor recruitment decisions taken by politicians from outside the organisation.
Consider the case of Daniel Zammit. His father is Ray Zammit, one of the revolving-door police chiefs under Labour whose claim to fame is his bovine reaction to police minister Manuel Mallia's driver speaking to him on the police radio saying he fired his side arm at someone on a highway because he drove too close to the minister's car. When the minister wasn't in the car. Famous last words in office: "OK, Sieħbi!".
Daniel Zammit was a bent cop. He was pensioned off the police force after Daphne Caruana Galizia revealed Zammit had bought a villa in Ħ'Attard way beyond the means of a police officer. But he wasn't altogether wasted. From the police force Daniel Zammit was moved to Enemalta to work with people he had investigated and prosecuted for taking bribes for tampering with smart meters when he was still in the blue uniform.
Here's another one. Remember Raymond Aquilina? Let me jog your memory. In February 2020 he was superintendent at the police department and testified at the public inquiry into the killing of Daphne Caruana Galizia. He said he had worked at the anti-money-laundering squad since 2009. He was asked by the inquiry to explain why his department had not done anything about the FIAU reports into Konrad Mizzi. He gave bureaucratic answers about pushing files here and there and hearing nothing of them after a while. He claimed not to have read hot reports with evidence against senior figures in the government.
A few days after that testimony Raymond Aquilina quit the police force after a service record of 34 years.
His name would come up again. Recordings made surreptitiously by Melvyn Theuma show the conspirator in Daphne Caruana Galizia's murder who has since turned state's evidence in the case was forewarned to expect his own arrest. He was told that he would be arrested on charges of money laundering and that he would be interrogated by Raymond Aquilina. Melvyn Theuma was told not to worry unduly because Raymond Aquilina is "all right", meaning he was on the side of criminals and would release Melvyn Theuma after going through the motions.
Raymond Aquilina may have been warned to expect recordings suggesting criminals considered him as friendly to them would emerge in court and left the police force quietly as a result. Where did Raymond Aquilina go to work after he left the police force probably in anticipation of his disgrace? You've guessed it. Enemalta.
This makes the energy company an effective refugium peccatorum. Ministers like Konrad Mizzi involved in and profiting from corruption at Enemalta needed the right people on the inside and the part privatisation of Enemalta, rather than ensuring the entity would be more independent of government control, reduced the checks and balances that existed, including parliamentary scrutiny, to give Konrad Mizzi a free hand.
Significantly, Enemalta's directors are falling short of their obligations as directors of a publicly listed company to provide shareholders with detailed and consistent information regarding their actions in response to the details that are emerging about wrongdoing in the Montenegro imbroglio. The directors have only responded to questions when these have been solicited by journalists or NGO Repubblika and have taken no initiative to keep the public informed.
There may be a reason for that. Enemalta's spokesman is Robert Debrincat. He was not a police officer before working for the energy company. He was editor of l-orizzont. Makes sense.