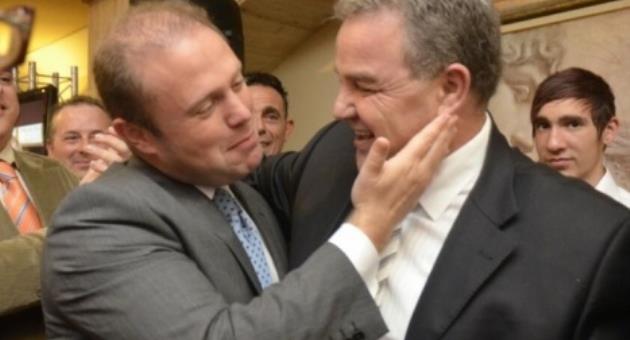 The Commissioner for Public Standards has activated a section of the law that creates his office in cases where he finds a breach of ethics by an MP and thinks the MP should face a serious rap and a possible order to cough up some money.
This hasn't happened before because the Commissioner for Public Standards is a relatively new creation. And there haven't been many known cases of suspected murderers gifting MPs bottles of wine that each cost as much as an average car.
You can almost imagine the conversation as Yorgen Fenech is invited to Joseph Muscat's Girgenti birthday bash. "Oh do please come Yorgen. You'll get the key to the nation's wine cellar at the prime minister's official country house." "Yes," fancy Yorgen Fenech replying. "I'll stock it up nicely for you."
This committee of MPs that George Hyzler has asked to convene now gets to decide whether to agree with the Commissioner's findings that Joseph Muscat breached ethical rules, maybe even laws.  Don't expect the judgement of the impartial.
Labour MPs have already been campaigning to discredit George Hyzler (as they have also done with Anthony Mifsud, the Ombudsman, and Charles Deguara, the National Auditor). Labour fully expects institutions that are supposed to hold it in check to ignore the crimes and foibles of its members.
The committee that will decide whether to take up George Hyzler's recommendations on Joseph Muscat is made of five people: two nominated by Labour, two by the PN, and the Speaker Anġlu Farrugia who decides.
That means it's all up to Anġlu Farrugia. This will be yet another test for the Speaker which he will proceed to fail. Because Parliament is not an institution that exists to hold the government to account here. It is a branch of the Labour Party and a shield for its corruption.