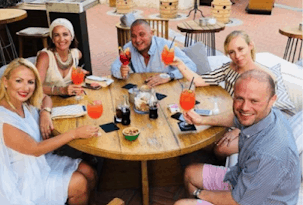 This article, a follow-up to my recent article on Dizz Manufacturing Limited, will seem rather technical for most readers. That doesn't make it any less important or in the public interest especially considering the increased involvement of politically exposed persons in the commercial world.
The Dizz Group is ultimately owned by two politically exposed persons. This is what justifies the close scrutiny of its business, including the activities of its two finance subsidiaries: Dizz Finance plc and D Shopping Malls Finance plc, whose primary objective is to raise finance for the Group. In fact, Dizz Finance issued €8 million 5% Unsecured Bonds on 28 September 2016, repayable at par on 7 October 2026, whilst D Shopping Malls Finance PLC issued €7.5 million 5.35% Unsecured Bonds on 1 October 2018 repayable at par on 28 October 2028.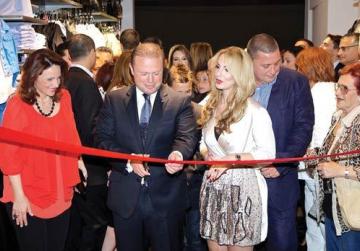 In this article, I will, however, specifically focus on the audited financial statements of D Arena Mall Limited, a recently established subsidiary company of the Dizz Group, for the financial period from its date of incorporation on 11 July 2018, to 31 December 2019. The company is a single-shareholder company with a shareholding of €1,200, and its ultimate beneficial owner is the Dizz Group which is owned by the Izzo couple Karl and Diane.
Karl Izzo is a politically exposed person (PEP) as he is Malta's ambassador to Montenegro. Diane Izzo is a politically exposed person because she is the wife of an ambassador and in her own right, she is a director of government institutions or entities.
Beyond the formal definitions, the Izzos are known to be close associates of  Michelle Muscat and her husband Joseph, former prime minister, and now a consultant to Prime Minister Robert Abela
All information analysed in this article is documented and publicly available.
D Arena Mall Limited, which is fully owned by Diane Izzo, was set up to manage the shopping mall on the development of Tigné Mall with Sliema Wanderers Football Club, for which they entered into an obligation on 30 September 2018, to pay €1,217,000 which was paid in 2019. The project was planned to be completed by 31 December 2020. However, it is still works-in-progress, albeit seemingly at an advanced stage. I have not managed to trace, through searches in the public registry, a copy of the agreement, by which the Malta Government leased the premises to Sliema Wanderers, and neither have I managed to trace the agreement between Sliema Wanderers Football Club and D Arena Mall Limited, although I am under the impression that long-term leases should be registered in the Public Registry.
D Arena Mall has an investment in a fully owned subsidiary with a share capital of €2,100: MIG Trade Ltd registered on 20 February 2014 to 'provide business intermediary, brokerage and similar services with the aim of assisting the company's clients in concluding business deals of whatever nature'. In 2016, MIG Trade and its involved parties had been published in the Paradise Papers through the full Offshore Leaks database.
The shares in the company MIG Trade were held or transferred as follows:
20 February 2014, date of incorporation – Riccardo Gaucci, Ciro Iacone and Riccardo Migliosi, all of Italian nationality, each owning 700 shares of €1 each.
2 December 2014 – Riccardo Gaucci transferred all his shares: 350 shares to Ciro Iacone, and 350 shares to Riccardo Migliosi.
17 July 2018 – Ciro Iacone transferred 262 shares, and Riccardo Migliosi transferred 263 shares, both to D Arena Mall Limited.
11 July 2019 – Ciro Iacone transferred 788 shares, and Riccardo Migliosi transferred 787 shares, both to D Arena Mall Limited.
After this transfer, D Arena Mall Limited became the shareholder of all the 2,100 shares of MIG Trade and as a result, MIG Trade became its fully owned subsidiary.
Immediately after the above share transfers, on the same date of 11 July 2019, the following events were registered with the Registry of Companies, now called the Malta Business Registry:
D Arena Mall issued a pledge for 788 shares in MIG Trade, in favour of Ciro Iacone as pledgee.
Diane Izzo, as director, filed a notice with the Registrar of Companies, that the company has become a Single-Member Company.
MIG Trade financial report – 31 December 2017
The last audited accounts filed with the Registry of Companies by MIG Trade, are those for the financial year ended 31 December 2017 which were signed by Ciro Iacone, as director, on 20 July 2018.
The company made a loss of €21,677 compared to a loss of €19,767 in 2016. The accumulated losses amounted to €63,422. The company had a net deficit, that is negative capital, of €61,322.
The company had an amount classified as 'other receivables' amounting to €47,000 for which no further details were given. This amount was also reported in the financial statements for 2016.
The company had an amount classified as 'amounts owed to the director/shareholder of €81,083.
My Observations
Why have the audited financial statements for 2018 and 2019 not yet been filed with the Malta Business Registry?
How is it that Cirio Iacone and Riccardo Migliosi are still acting as directors of MIG Trade when they are no longer shareholders?
What was the attractive factor for D Arena Mall to buy the shares in a bankrupt company (negative capital of €61,322) from Ciro Iacone on 11 July 2019, and immediately on the same day, take a pledge on the same 788 shares that he transferred?
What was the underlying reason for the issue of the pledge?
It may be pertinent to highlight that Diane Izzo, through D Arena Mall, is the sponsor of Floriana Football Club, who had Riccardo Gaucci as its President. As reports by Malta Today on 27 October 2020, D Arena Mall, bought into an Italian Business concern that Riccardo Gaucci described as a first step as part of a sports commercialization project for the Independence Arena, known as 'ix-Xagħra tal-Floriana'. The company purchased is MIG Trade, which Gaucci had set up together with Italian businessmen Ciro Iacone and Riccardo Migliosi for the Floriana commercialization project.
In the meantime, Gaucci resigned as President of the Football Club as he got cold feet about the project, due to Government bureaucracy in seeing the project through.
D Arena Mall financial report – 31 December 2019
The company made a loss of €1,334,403. No details are available of the expenses representing this loss.
The company has a share capital of €1,200 represented by 1,200 shares held by Diane Izzo. The company had a net deficit, that is negative capital, of €1,333,203. The company had investment in MIG Trade showing at €2,100. It is not possible to establish whether this value is correct, as no financial statements of MIG Trade, have been completed for the year ended 31 December 2019.
The company had a non-current asset, at a cost of €20,150. This represents the development cost on the D Arena Mall being developed at Tigné Mall on the property lease acquired from Sliema Wanderers Football Club. The company had trade and other payables of €20,942.
The company had borrowings of €1,338,661, representing a bank overdraft balance of €10,448, an amount of €70,863 due to Diane Izzo as a shareholder, and €1,257,350 due to other related companies, which are unsecured, interest-free, and have no fixed date of repayment, however, no details are given as to the name of the related companies.
A note on related party disclosures, states that transactions are carried out on a regular basis and in the ordinary course of business, however, no details are given as to the nature of these transactions.
My observations
Although prima facie the company seems bankrupt, one has to consider that it is still in a start-up situation, and no income will be earned before the project is fully completed and the shops within the mall start generating rental income. This is inherent to this type of business, where no income can be generated before the project takes off in its entirety.
The inherent risk that one must attribute to this company is the market competition generated by a number of other shopping malls which will be opening in the foreseeable future, the time it will take for the retail trade to recover after the negative economic implications brought about by covid-19, and the downsizing and or the withdrawal of a number of market players within the financial services sector for other economic reasons.