This piece has been in print for a while but I missed it when it came out in November. Hopefully it hasn't aged too much.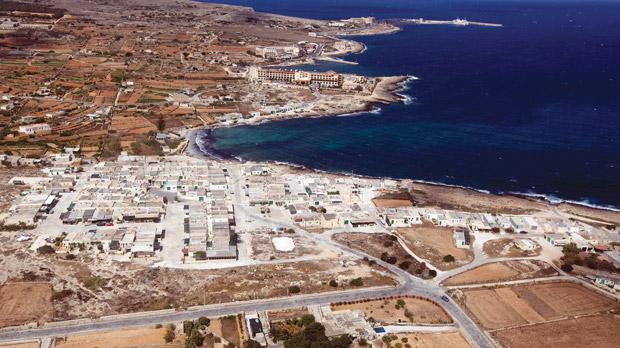 Let's be optimistic, shall we? If only for the sake of argument the worst of Covid-19 is a memory, and our economy and our way of life can emerge from self-isolation and extended quarantine. Now what?
In the reflective mood of the dark cave we were in from March to June, we imagined having to make permanent changes to the way we live and work. We started with the surprising benefits of isolation. Milderoffice politics, more relaxed codes of appearance, more extended periods of invigorating silence, increased autonomy and more family time.
We found ourselves and our colleagues and staff producing more by working less. Cutting out the grind of daily commutes rewarded us with more me time and took away the stress of traffic jams. We let our hair down, our roots to show, our beards to grow. We woke up later and squeezed in a quick siesta. We paused to answer the kids' math question, and we tossed up a healthy salad for lunch.
We could get used to this.
We went out for walks on safer, emptier roads. The air was crisp and clean, and the vista from heights let you see farther than ever. Sicily, seen from Marsalforn, no longer needed imagination.
Work conferences and client briefings that would have required us to fly, taxi and sleep in hotel rooms were not cancelled but moved online. A three-day commitment was fulfilled in an hour or two.
This can work.
It was not all rosy, of course. Many businesses suffered the long wait and struggled to breathe the thinner air of depleted demand. But those businesses that could, transformed. Quickly. Many discovered that a lot that seemed immutable could be transferred online or remotely.
This too, can work.
Perhaps despite ourselves, we found we could work and play without quite as much impact on our environment, with less congestion, cleaner air and carbon emissions. If we could adapt our way of living and work to a pandemic, we could change other environmental and contextual needs.
Closed as we were, somewhat fearful if not for ourselves, then for our parents and our vulnerable friends and family, we needed optimism to keep going. Perhaps that optimism was even enough to make us think we could make ourselves a beautiful home living like this.
Some dared say it aloud. Perhaps, this is how we push back on global warming. This is how we reduce greenhouse gases. This is how we clean our air and our sea.
Consider Malta. The culprits of our carbon footprint are mainly five: aeroplanes, cruise ships, cars, electricity consumption and the over-stretched legs of our construction industry.
While no one imagines we can last forever without flying, we have been forced to imagine flying less. Cruising is fun but do we need to have quite so many ships coming? We could work and study from home more often, get our shopping done online, travel less.
Before the Covid-19 restrictions were lifted, people who would never consider changing any of their habits, entertained these notions happily and hopefully. And now?
It seems that these notions are now perceived as loony fringe as they were before the pandemic hit. Now that the fear has subsided, the need for self-inflicted Pollyanna sprinkles has also diminished, and we are rushing back to our old self-harming ways.
No sooner had we been told that it's ok to come out again that traffic jams emerged. The point here is that transportation and the reduction of congestion cannot be successfully managed by addressing supply. Even if it could, people who can avoid travelling by bus will now have another reason to do so.
But the real question is the habit of demand. We want to travel by car because we want to get to where we're going. Even if we could do away with the journey and find alternative ways of getting the job done while staying put. We did that when we had to. But we don't want to anymore now we can go out. We don't want to talk to our doctor over Skype. We want to go to the clinic. And we want to go there by car.
And here's the big one. We don't want to work from home, even if we told ourselves how much we enjoyed doing it during the pandemic. We are addicted to the morning traffic jam. We want it. We need the aggravation, the rolling acid, the road rage and the water cooler stories of horrible accidents, incompetent traffic wardens, and maddening road works on the daily odyssey from home to work.
We are addicted to flying for three hours on the way to a two-hour meeting. We are addicted to low-cost flying weekend-breaks. We are dependent on the habits that we told ourselves we were happy to stay without for a short while. And we're going back to them.
And oh, the blessed relief. Within the walls of our own little castles, we live as kings. Buildings are supposed to last, to be the legacy of our time for future generations. And yet, the creature comforts of our today are indifferent to the climate consequences of our children's tomorrow.
I think that's enough optimism for one day.
Climate change is going to catch up with us. Our tourism industry, so pleased with the return of planes and cruise ships, will not survive that because this place will become too hot to bear. We'll have long stretches of extreme heat with all the concomitant health problems that come with that. The human body will be overcome by that heat which we'll push back on with artificial climate control. That will push up carbon emissions that will accelerate climate change. That will make the country hotter and harder to bear.
We will no longer see Sicily from Marsalforn. But that's not the worst bit about deteriorating air quality. The invisible particles that cloud our visibility land on our eyes and penetrate deep into our lungs. You don't live well, and you don't live long with that even if you're always wearing a mask.
A hotter climate increases the range of disease-carrying insects for more of the year. We'll have more than Covid-19 to worry about, including diseases thought long defeated except in the darkest of backwaters. That will overwhelm our health services and puncture their viability. It will also puncture the bubble of social solidarity. As more people depend on less until living together as a community no longer works, and our politics become crueller, and our compassion becomes the first luxury we can no longer afford.
A hotter climate is not only made of glaring sunlight. It is made of vicious storms, hurricanes and floods. And perhaps for terrains somewhat more extensive than ours where we now go on holidays or for frequent work trips, an increase of water-borne diseases.
As we mindlessly build palaces in which no one can afford to live, we forget that we're bringing a very uncomfortable future ever nearer to our lives. We buy and sell property as if our corner of this world is a universe unto itself. A timeless view of our time will see us swapping little portions of an unliveable hell.
I'm sorry. If you thought this story had a happy ending, you have not been paying attention. The simple fact is this is harder for us to adjust to because unlike Covid-19, the climate change challenge is not temporary. We do not sit tight at home, cutting our hair between two facing mirrors while we wait for the local barber to open again.
This is it. Forever. And forever is just too long a time to think about it. So, let's catch a plane to Tuscany while we still can. Our unborn grandchildren can fend for themselves.