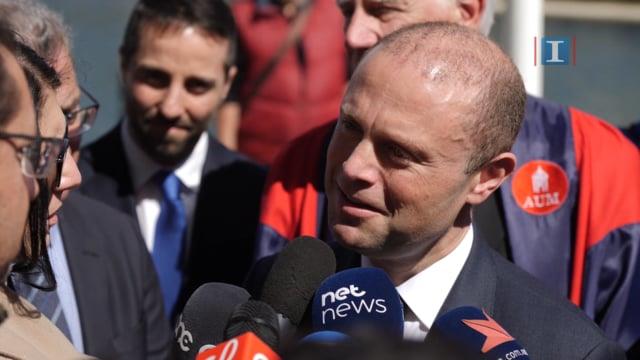 Officially the police cannot say what it intends to do with Adrian Hillman because the law does not allow them to comment about people they haven't yet charged.
We've heard Adrian Hillman is probably, possibly, in the UK. He's reading a doctorate at a London university though since it's a research PhD and since there's Covid, I doubt his absence would be noticed there. In a fit of contempt at the world, he posted an oblique tweet a couple of days ago just to tell us he's alive and he doesn't care what we think about him.
The crimes Keith Schembri and his gang are being accused of, deeply involve Adrian Hillman. He cannot stay away. He might want to, to be sure. But he can't be allowed.
So when's his international arrest warrant going to be issued? The Malta police issued an international arrest warrant against Maria Efimova when Ali Sadr Hashemi Nejad said she took some €2,000 from him to book herself and her family return flights to Greece. Of course, he never said he owed her 3-month's salary. But I digress.
If a charge of misappropriation of €2,000 justified an international arrest warrant and a legal battle in Athens to drag Maria Efimova back (providentially, unsuccessfully), how is it we don't yet have an international arrest warrant for Adrian Hillman whose fraud amounts to something like 350 times what Efimova was wrongfully accused of and where the victim was at least in part the tax-payer because Schembri and Hillman fiddled with a Malta Enterprise grant?
The police can and will say the law does not allow them to say whether they intend to charge Adrian Hillman. Can they answer this question then? Are they looking for him? Where the fuck is he?