This comment was sent by Edward Mallia under this morning's post about Matthew Pace, remanded in casted at Kordin prison and erstwhile board member at the Planning Authority.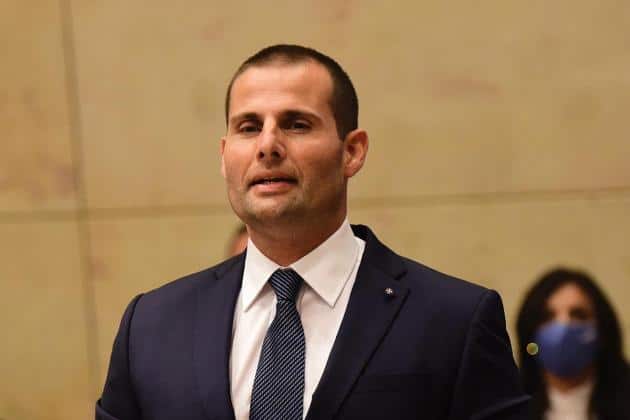 On your comment about the Matthew Pace: "He was forced to resign from the Planning Authority when his ITS tower imbroglio was discovered when he worked to permit the development in St George's Bay even as his private business was selling apartments on plan."
PM Abela was present in one of the sessions of the Planning Appeals Tribunal at which the group of NGOs contesting the permit brought up this Matthew Pace conflict-of-interest. The NGOs were literally shouted down by the tribunal chairman Martin Saliba — at that time not known by us to be in the 'happy" position of being in the employ of the PA while hearing objections to decisions by the said PA — and the PA lawyer Ian Stafrace.
Advisor to the Cabinet Abela sat at a side table, with an idiotic grin on his face while muttering support for his two shouting cronies. When the NGOs took their complaint to the Appeals Court, the Judge took about 15 minutes to reach his conclusion the the PA Db-ITS vote was null and void through Matthew Pace's conflict-of-interest. No apologies from Abela were forthcoming. On the contrary here is he "distancing" himself from people he was defending only a short time ago.