"One cannot free oneself by bowing to the yoke, but by breaking it."

Carl Jung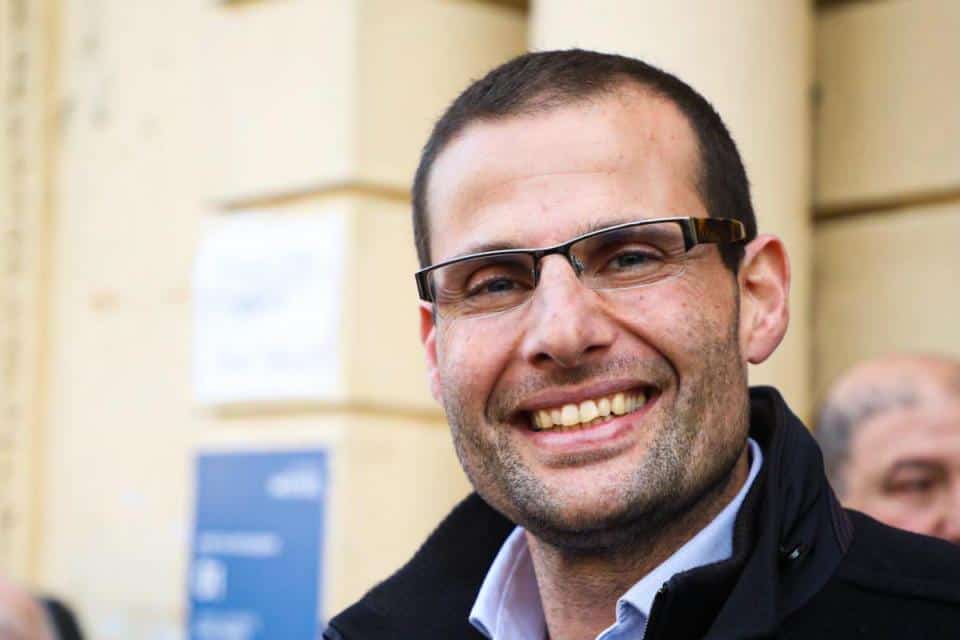 Before he was elected Labour leader, Robert Abela spoke of a "diabolical plan". It was probably an inside message. The rest of us out here did not understand what he meant. Now, 15 months later, it seems clearer. To ensure victory Robert made a diabolical plan with the former shamed prime minister, who wary that Chris Fearne could have upset the cart, ensured that his 'benjamin', being weak and immature could follow his steps and dance to his music.
Joseph Muscat left a harrowing legacy to Robert. There's a great burden that the successor must carry for his predecessor.
The web of criminality, money laundering and corruption did not go away just because there was a change at Castille. The mafia is still there, alive and kicking. The construction lobby is still very active and it still decides the Planning Authority's decisions. The case of the shrine in Għargħur is a glaring example. The PA acted all-powerful on an elderly man and his little oasis but it shook in its boots when facing a petty mogul and his illegal zoo.
Konrad Mizzi is still free as a bird despite all the evidence against him. He still gets paid from the taxpayers' money for being present in Parliament for 5 minutes every session. His corrupt deals are still in place. Electrogas and Vitals are still sucking money that could have been used to alleviate the thousands of Maltese on the brink of poverty. Malta is still buying gas from Socar without regard to the market.
Another yoke around Robert Abela's neck is Owen Bonnici, a former associate of Karmenu Mifsud Bonnici, former minister of Justice and former Minister of Education. As Minister for Justice Owen Bonnici was found guilty by the Constitutional Court of breaching the right to freedom of expression when for months he ordered the removal of flowers and candles from the Daphne Caruana Galizia memorial from in front of the Law Courts. With his angelic face, he told us that he did that to 'bring unity.' As Minister of Education, he made a mess, so much so that Robert had to remove him and keep him as Minister for the Post Covid Strategy. Last week he told us that he is still in the consultation stage when we were supposed to start running last Saturday.
Justyne Caruana is still a minister attending Cabinet even though she gave a direct order worth €15,000 to a close friend of hers who was not qualified for the job. Just a few months before she was removed from Minister of Gozo because her husband, Silvio Valletta when Deputy Police Commissioner passed information to Yorgen Fenech, alleged mastermind of the murder of Daphne Caruana Galizia. Given a second chance, Justyne messed up again.
Carmelo Abela was found guilty by the Standards Commissioner for using taxpayers' money to promote himself. Speaker Anġlu Farrugia, father of a magistrate nominated before she could even qualify for the job, had the casting vote at the Ethics Committee. He used his casting vote by not casting it. Instead of refunding the ill-spent money, Carmelo Abela declared the case against him closed.
Rosianne Cutajar as Parliamentary Secretary was a friend, some say a very close one, of Yorgen Fenech and she pocketed more than €50,000 as a brokerage for the proposed sale of a Mdina palazzo to Yorgen Fenech. The case is, for quite some time now, being investigated by the Standards Commissioner. We still do not have an idea of when it will be finalised although whatever the result it will be stopped by the Standards in Public Life Parliamentary Committee, just like Carmelo Abela's. And yet, Robert Abela still insists that institutions are working.
Ian Borg was not believed by the Courts in a case where he bought a large piece of land from a man suffering from mental illness in 24 hours without even signing a promise of sale. Yet Robert went many times inaugurating half-baked projects with him and never questions the reason for his millions of euro direct orders.
Michael Farrugia as Parliamentary Secretary for planning, one afternoon decided that Mrieħel should be marked for sky-scrapers. A few days later permits were issued for the famous three towers. Farrugia said he had discussed the Mrieħel high-rise issue with "various strata" at the Office of the Prime Minister. Nobody knows what 'various strata' means.
Edward Scicluna, former Minister of Finance who was not part of the kitchen cabinet, had to be removed to make way for Robert Abela's chief of staff Clyde Caruana. He accepted on one condition: that he is appointed governor of the Central Bank. His request was accepted. Meanwhile, Scicluna raised the salary of the governor by €11,000 annually to get a round figure of €100,000 per annum, which paved the way to his remuneration. Because one must eat no?
Lately, José Herrera, Minister of Culture, replying to a question by a Net News journalist, said that art is a vocation and that "the majority of artists are not business-minded" claiming they have a low IQ. The statement disappointed the Malta Entertainment Industry and Arts Association which in a statement said that "such comments can have a devastating effect and counteract all possible efforts and sacrifices made by the various sectors as well as other Ministries to respond to the current crisis." It continued that the attitude shown by José Herrera is therefore of great concern and such sentiment may fuel a narrative that can belittle artists. The lobby concluded by calling on the Minister of Culture to apologise to all artistic professionals. Up to now, José Herrera has not apologised.
Mark Camilleri, a Labour Party delegate, during an interview with Jon Mallia of Lovin Malta said that Joseph Muscat was a 'sociopath' and maybe even a 'psychopath'. Camilleri confirmed that Muscat and his wife supported Robert Abela's nomination for prime minister. "We are not stupid. We knew Muscat was involved in corruption. He feels no empathy. He still believes he did nothing wrong. Even if he goes to prison, he will have regrets for himself, but he has no regrets for what he did. He did lots of wrongs," Camilleri stated.
Edward Zammit Lewis, Minister for Justice exchanged hundreds of messages with alleged Daphne Caruana Galizia murder suspect Yorgen Fenech. According to the Times of Malta, Zammit Lewis and Fenech used to chat regularly over WhatsApp, with some 700 messages between January and October 2019.
The latest scandal (we are having a new one practically every day) is the massive €274 million direct order to Malta Healthcare, a subsidiary of SeaBank DB Group, and James Caterers for the management of the new extension of the St Vincent de Paul home for the elderly. The contract for the building and operations of new residential blocks and a kitchen at SVDP was condemned by the Auditor General who found that the deal could be deemed as invalid. The NAO found out that the department of contracts 'acted in breach of legislative provisions and broke public procurement regulations.' A new kitchen, worth €60 million is not being used and food is being provided by James Caterers. Yet, as if to spite us, Robert Abela went to St Vincent de Paul to deliver his Workers' Day message. How very immature.
So to conclude, one can now understand why the prime minister is evading questions by the media and making official national statements through Labour's One. He is caught in a net from which he cannot escape. Thanks to Joseph Muscat and his crooked allies.