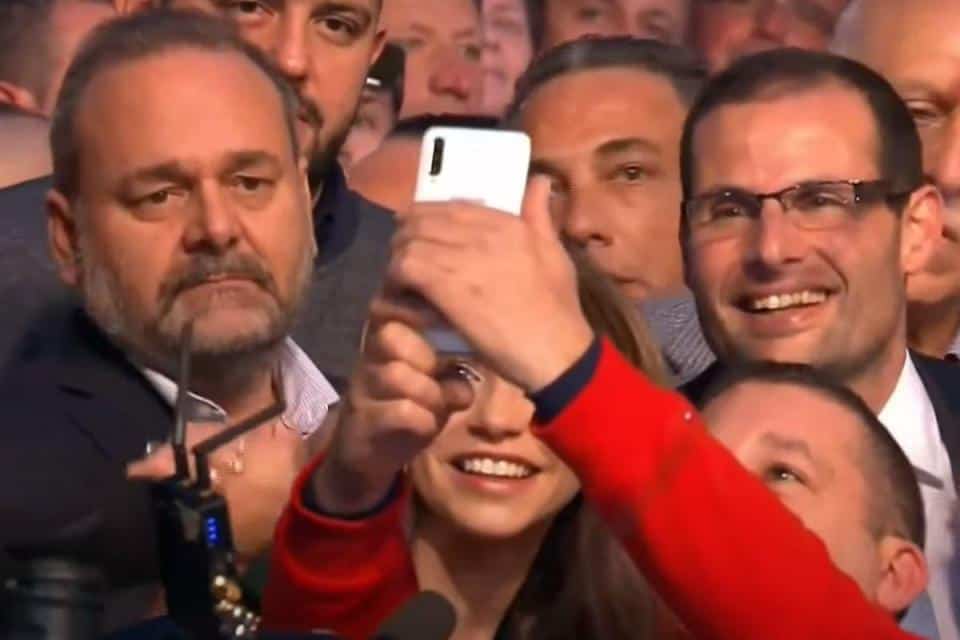 I fully agree with what Prime Minister Robert Abela said about the Degiorgio brothers. It is true that they are criminals and hardened ones. Nobody can deny it and the history of their alleged crimes seems never-ending. And I agree that they should not be pardoned. I also had, once before, agreed with the prime minister but just for a few hours. That was when he sacked that corrupt Police Commissioner Lawrence Cutajar. I later disagreed with the premier once I learned that he had handed Cutajar a lucrative consultancy, a few hours after he and Malta, got rid of the scumbag.
That is where the buck stops. It is inconceivable that Robert Abela accuses the Opposition of being in collusion with criminals just because it is insisting that he should also sack Carmelo Abela, now explicitly named for alleged involvement in the HSBC heist of eleven years ago. Robert Abela used to tell the media that he couldn't take action against 'a member of his cabinet because no one had been named'. Now the name is out. It belongs to Carmelo Abela, the minister who spent more than €7,000 to promote himself in Sunday newspapers.
Whose on the side of criminals? If that's what you're asking yourself, tune in to the Parliament Channel on your TV or radio and watch or listen to the PAC parliamentary committee meetings about Electrogas. Government MPs on the Committee act as additional vociferous lawyers in defence of Yorgen Fenech's closest associates, Brian Tonna and Paul Apap Bologna. They are so keen to defend the corrupt deal which cost journalist Daphne Caruana Galizia her life.
The Opposition is right, as are other NGOs and other organisations insisting that Abela (Carmelo) should go. It is childish of the prime minister to say that the PN is complicit with criminals. It's the new hymn. Government MPs are singing it to journalists like a broken record.
Ridiculous. As was that absurd statement by Carmelo Abela in Parliament on Wednesday dismissing the grave accusations he is facing as "a lie fabricated by elements of the Nationalist Party together with criminals."
Please remember. Robert Abela was Joseph Muscat's legal consultant when the former corrupt prime minister gave Melvyn Theuma a presidential pardon. This so-called logic by Carmelo Abela places his party leader and the Partit Laburista in bed with criminals. Melvyn Theuma is also a roughened criminal. Yet the government gave him a pardon.
The statement by the Police Commissioner that all involved in the assassination of Daphne have been arraigned and that there were no politicians involved, has been repeated ad nauseam by our prime minister.
Last Wednesday in their letter to the Commissioner for Justice of the EU, Didier Reynders, the Degiorgio brothers named Chris Cardona, a former MP, minister and deputy leader of the Labour Party for his involvement in plots to kill Daphne Caruana Galizia. They alleged that they have tangible proof of his involvement which included payment of thousands of euro.
Maltese law, flawed as it may be, gives slandered persons a chance to defend their integrity, where there exists any integrity to defend. PL members use the libel court more than most people used saunas.
Perhaps the time is ripe for Christian and Carmelo to contact Pawlu Lia to start libel proceedings against the Degiorgio brothers to clear their immaculate and flawless names.
It's up to you now, Carmelo and Christian: make the Degiorgio brothers pay you for libel. They can afford it even though they are registered as unemployed. They can always sell one of their luxury cars.