I had six honest serving men. They taught me all I knew. Their names were 'where' and 'what' and 'when' and 'why' and 'how' and 'who'.

– Rudyard Kipling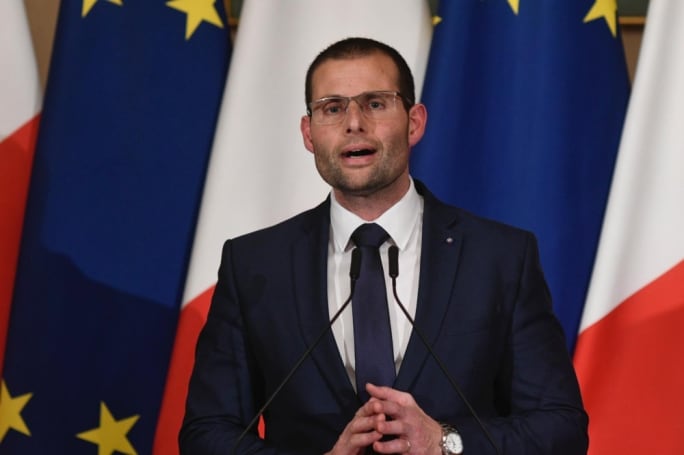 It's been nearly 6 months, since December 2020 when the Parliamentary Secretary for Equality Rosianne Cutajar and Charles Farrugia, one of her political aides, were exposed for allegedly receiving €50,000 each as brokers' fees for a sale of a €3 million palazzo in Mdina to Yorgen Fenech in 2019. The deal fell through as Yorgen Fenech was arrested for allegedly masterminding the assassination of journalist and blogger Daphne Caruana Galizia. Joseph Camilleri, the owner of the Mdina property filed a judicial letter asking for a refund.
Exchanges between MP Rosianne Cutajar and murder suspect Yorgen Fenech shed further light on her role in brokering the property deal and her familiarity with the millionaire businessman reported the Times of Malta. Cutajar and her associate Farrugia, known as it-Tikka, have both tried to downplay her involvement in the property transaction, with the MP insisting she never did any business with Fenech.
However, exchanges between the couple show Ms Cutajar was given a €9,000 cut from a pile of cash handed to her by Fenech after he went to Bank of Valletta in August 2019 to secure a loan for the property deal. After the pair met, Fenech messaged Cutajar to inform her that there was an extra €9,000 in the cash pile for her, over and above the €31,000 in brokerage fees due to Farrugia. "Thank goodness you told me, as I was going to keep on going with it straight to him (Farrugia), but he told me he's not at home," Cutajar replied in a message.
In a follow-up message, Fenech explained he was too shy to tell her he had put in an extra €9,000 for her. Cutajar said in the exchange that there was no need for the extra money. "I know how much you have done for me," and she messaged Fenech to tell him "that €9,000 was a lot of money, and a small birthday present to serve as a memento of him would have been more than enough." Did she buy Yorgen oranges in return?
Cutajar announced that she would resign from Cabinet pending the outcome of an ethics probe by Standards Commissioner George Hyzler. It should not take months for him to investigate this. There are affidavits and recorded text messages. When are we going to see a conclusion?
Also, when are Carmelo Abela and Chris Cardona going to start libel proceedings against Vince Muscat, il-Koħħu and the Degiorgio brothers for naming them in connection with the HSBC heist in 2010 and in Cardon's case in connection with contributing funds to the cost of killing Daphne Caruana Galizia? They need to do so to clear their name and so we, the plebs again, can be reassured that we do not have a criminal serving as a minister.
Last March, when the voices started to circulate about Carmelo Abela's alleged criminal involvement, prime minister Robert Abela repeatedly said that he would not take action unless the witness (Il-Koħħu) specifically named the sitting minister he alluded to in court.
Vince Muscat had said under oath that a government minister was involved in a 'big job' that took place a few years ago, sparking speculation that the killer was talking about the bungled 2010 HSBC head office, where the minister Carmelo Abela was a manager at the time.
At the beginning of this month, George and Alfred Degiorgio, the two brothers arraigned for their alleged involvement in the Caruana Galizia murder wrote a letter, through their lawyer William Cuschieri, to the European Commissioner for Justice Didier Reynders implicating former minister and deputy leader of the PL Chris "axe-man" Cardona's alleged involvement in the Caruana Galizia murder and current minister Carmelo Abela's alleged involvement in the 2010 HSBC bank robbery.
Both Cardona and Abela have since denied their involvement in any of these allegations and that must be taken into account.
But who in their position wouldn't deny it? Would you just admit to a declaration that you were involved in a murder or in armed robbery? I would have started libel proceedings immediately to clear my name.
Chris Cardona has a history of libel cases. He was the first-ever person to ask for the freezing of a respondent's assets in the case he brought against Daphne Caruana Galiza on her story about the freezing water at the showers of the FKK Acapulco brothel in Velbert, Germany.
The libel case was due to hear evidence from triangulation data from Chris Cardona's phone when Chris Cardona dropped libel proceedings allowing the allegation he visited a brothel on duty to stand instead of clearing his name.
Another quick question. When are the Maltese tax-payers going to learn how much they are paying for the more than 1,000 persons of trust employed by Robert Abela and his ministers, including drivers, gravediggers, cleaning staff, crane and forklift drivers and – wait for it – a security guard at the Maria Addolorata cemetery?
One last question I was going to ask was about the amount of the golden handshake which Joseph Muscat received after resigning in shame in January 2020. The answer was given by The Shift News last week. Joseph got €120,000 (after changing the system twice to ensure a better parting gift for himself) for putting Malta's name in a stinking sewer from which, according to Chris Fearne, it is very unlikely to climb out.
As Napoleon Bonaparte said, "why and how are words so important that they cannot be too often used." Got it, Robert?