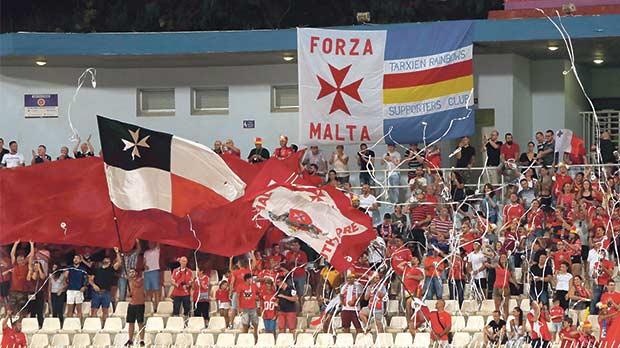 In 2018, former premier Joseph Muscat predicted that Malta would be the best in Europe and the envy of the world. A little more than a year later the man crowned as the most corrupt politician of 2019 resigned in disgrace under pressure from civil society. He is now a nobody living in Burmarrad with his wife. He didn't do too badly. He was given €120,000 as a golden handshake by his successor Robert Abela. Għall-kontinwità, hux?
The latter, now Maltese premier, not to be outdone by his predecessor, last week said that during his premiership he is planning to make tiny Malta the best country in the world. Talk of someone being bombastic and pretentious. Well, sometime ago he did say that we in Malta are living in heaven. Clearly, hyperbole comes easy to him. With a straight face Robert Abela told us that his government's vision will be based on five pillars: sustainable economic growth, infrastructure, education, good governance and the environment, the latter being the most important pillar.
Now I am Maltese and I love my country, though many a time during the past eight years I have felt shame because of it. Thanks to the greedy corrupt people who are administrating it, to the building contractors who ruined it's environment forever, to the Planning Authority members who twist regulations to accommodate them, to the crooked police officers in cahoots with criminals and to people like Ian Borg who vowed he would destroy anything green and replace it with grey and black.
Let us see what Robert Abela has to do in the next ten years to make Malta the best country in the world. His tasks are Herculean, to say the least. He has to deal with freedom of speech. According to Reporters Without Borders Malta dropped 12 places to 77th place in the press freedom index. I guess Norma Saliba and Quinton Scerri will be the first to be sacked by Robert Abela to give us a slim chance of moving up the list.
Next will be Pjazza and the closure of One. He also needs to tell his ministers and parliamentary secretaries to answer questions by the media in a decent and truthful way and not like parrots. Definitely not by calling journalists arrogant like Silvio Schembri did some days ago when a journalist asked him about Malta's post-covid recovery plan. Silvio Schembri insisted that the plan had been forwarded to the EU. But an email dated 11 June, from Enda McNamara to the journalist confirmed that Malta has yet to present the plan.
The Labour government failed to attract foreign investment of any significance during the past eight years. It has based the Maltese economy on three pillars: the sale of citizenship, aka the golden passport, construction, which has eroded the Maltese environment, and the importation of low-paid labouron something like €4.48 per hour.
That rate is far from the world's best. The minimum wage per hour in Luxembourg is €11.38, almost two and a half times that of Malta. Luxembourg is followed by Australia, France, New Zealand etc. So, I understand that Robert Abela will at least triple the minimum wage in the next ten years for Malta to become the best in the world, and that if the mentioned countries do not raise their wages. A bit far-fetched, don't you agree?
Let us take a look at happiness in European Union countries. Again, Robert has a gigantic undertaking in front of him. According to Eurostat Malta is placed 12th just below the average in the EU. When it comes to the world's happiest,Malta is not listed in the first twenty so Robert Abela has to work much harder to make the Maltese happier than Costa Ricans. I do not envy him. Even Israelis are happier notwithstanding the frequent rocket attacks!
Quality of life is another sector which needs to improve a great deal. In Malta 36.9% of the population has low satisfaction with their financial situation, 15.7% are at risk of poverty and 36.6% are just making ends meet with difficulty. When compared to Sweden, Norway, Switzerland, Finland, the Netherlands, Denmark, Austria and Luxembourg we still have a very long way to go. And we are not mentioning Australia, Canada, New Zealand and Iceland.
According to The Economist Intelligence Unit Malta now has a 'flawed democracy'. Up to 2018, Malta was considered to be 'full democracy', but dropped down from a score of 8.21 in 2018, to a score of 7.95 in 2019, thus making it a blemished democracy.'
The country's score in 2020 was even lower. Malta's overall score stands at 7.68. In the Functioning of government category it scored a 6.79 and in the Political participation category it scored a 6.11. Malta's overall score dropped from 2019, where it stood at 7.95.
In the 2020 Democracy Index, 75 of the 167 countries and territories covered by the survey, were considered to be democracies. The number of 'full democracies' increased to 23 in 2020, up from 22 in 2019. The number of 'flawed democracies' fell by two, to 52. The news came after Malta hit a new all-time low in another international report: Transparency International's Corruption Perceptions Index. Malta placed 52nd out of 180 countries in that ranking and was labelled as one of the 'countries to watch' (and not in a good way) in the report.
InterNations is the largest global community and a source of information for people who live and work abroad. It offers global and local networking and socialising, both online and face to face. Their survey report revealed that Finland, Sweden, Norway, Austria, and Switzerland excel at offering a sustainable environment while India, Kuwait, Egypt, Indonesia, and Vietnam are rated the worst countries for the sustainable expat. Here again, Malta did very badly placing 52nd. It is part of the bottom 10 countries included in the survey and it is the only European country that is listed in the bottom 10 countries.
Malta performed poorly in every subcategory, with its weakest point being the Policies & People subcategory (55th); 67% of expats think that the Maltese government does not support policies to protect the environment (vs. 25% globally), with 24% even stating they do not agree at all (vs. 8% globally) – only Brazil (59th) and India (60th) perform worse for this factor.
To conclude, as this is getting too long, in the United Nations report on Sustainable Development Goals Malta has fallen from 22nd to 30th place. Local Environment NGO Nature Trust blames the authorities' lack of commitment to social and environmental issues.
So as you can see Robert Abela's prediction maybe an unreachable utopia. But then again, he did gain prime time TV coverage and newspapers' front pages. After all, that is what counts. The majority of the Maltese are gullible enough to believe him.
L-aqwa li għandna l-vouchers, ħi.