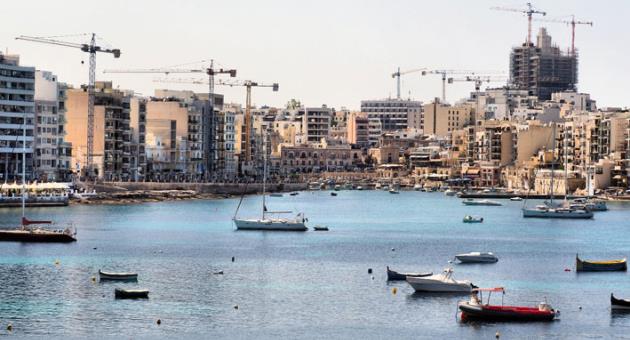 The secret of humour is surprise.

– Aristotle
Prime Minister Robert Abela, interviewed on One Radio, said that the environment is one of the government's top priorities. He said that the proof is in his government's decision to commission a new interconnector – which according to Aaron Farrugia, our environment minister, will use hydrogen. So I take it that the prime minister recognised and admitted that the new Electrogas power station was built only to make corrupt politicians and businessmen rich.
It is very difficult to prioritise the environment with the likes of Ian Borg sitting next to you at Cabinet meetings. The infrastructure minister's fame is for two things: arrogance, and wilful butchering of thousands of mature trees to satisfy his lust for wider roads. He loathes the colour green and prefers the grey tint of concrete. Even central strips on new roads are adorned with concrete blocks instead of hedges.  When he was being interviewed Robert Abela did not remember the Qormi farmers protesting because their land was being taken for a new road to the three towers being built in Mrieħel after Michael Farrugia rezoned the land they're being built upon in one afternoon. He forgot about the protests against the building of a road in Dingli leading to nowhere. He forgot about the thousands of objections against the dB Pembroke building or the objections to the "development" of Ħondoq ir-Rummien in Qala, Gozo.
Earlier this week TVM told us that Infrastructure Malta has planted a number of saplings along the Santa Luċija jogging track from where tens of mature trees were uprooted to make way for a thrice inaugurated underpass.
The average man-made built-up area in European countries is 4%. That means that citizens have 96% of their country free from concrete and most of it is covered in forests and greenery, where people can go for fresh air and away from city life. And Malta, for which according to Robert Abela, the environment is a priority, nearly a quarter (23.7%) is covered by buildings and other man-made surfaces like roads. This is the highest proportion of built-up areas, double the built-up areas in the second-placed Netherlands. Now reduce lands handed over to hunters, RTO (gawdi n-natura mit-triq) and agricultural land, and you will realise that maybe Malta's 500,000 plus population has as little as just over 2 square metres each of countryside to enjoy. Now that is a problem, Robert.
And to cap it all, the built-up percentage is growing every day to accommodate those who according to Anġlu Farrugia are frequently seen at the Glass Palace's 4th floor. And to add insult to injury one of the 'working institutions', the Planning Authority is there to make money not 'plan' anything. Take a look at the regulations that new high-rise buildings should build garages according to the number of new units.  The PA simply fines the contractor some €800 for every missing parking space, which suits the contractor well as digging comes at a much higher cost.
From there to here, and here to there, funny things are everywhere.

– Dr Seuss
The number of vehicles on Maltese roads stands at 395,000, an increase of more than 1,000 since 2019. The total population is nearing 500,000 and that includes babies and those under eighteen who officially cannot drive a car. Now that's an astonishing number on our road network. These cars create pollution, noise and traffic jams with or without Ian Borg's flyovers, underpasses and road widening. They also contribute to lost work hours, lost family time and raised tempers. What is the government doing about it? Nothing except boasting on the number of cars on the roads which is considered as progress.
A study on the prevalence of allergic respiratory diseases in school children (age 11-14) in Malta and Sicily shows that living in Malta is a high-risk factor for Asthma-related symptoms, much higher than in Sicily. A recent EU-funded study shows that the incidence of asthma in Malta was 2.5 times higher than that in Sicily.
A magisterial inquiry into a large fire that in 2017 completely destroyed the Sant'Antnin recycling plant in Marsascala is still ongoing. Four years on and the inquiry has not yet been concluded, and it is not known when it might be finalised. People have been cooperating with the authorities and have been re-cycling their rubbish to then have Wasteserv and the same minister for the environment confess that separated garbage including organic waste, is being landfilled at Magħtab.
Meanwhile, the government continues to sell public land, which environmental  NGOs have described as theft. "We are seeing a grab of public land of unprecedented proportions in areas ranging from San Blas, Marsalforn, Comino, Mellieħa, Buġibba, Sliema, Ta' Xbiex, Birgu, and Marsaskala. Some of them are totally abusive and others, such as the outrageous privatisation of the Ta' Xbiex gardens, are initiated by the authorities," complained the NGOs.
Malta is filthy and the government does little to help. They nearly dismantled local councils by reducing their funding and taking away responsibilities returning to the Mintoff days when the government was in charge of everything. In some cases, cleaning streets has now become the remit of volunteers, mainly foreigners, organising regular clean-ups.
Tourists who will be coming to Malta after the pandemic will be met by dust, noise, traffic jams, unmade or half made roads and concrete, the ever-present concrete.  Just look at the hundreds if not thousands of government billboards across Malta and Gozo – they inform you of everything from a new road to a sustainable film industry (whatever that means). Have you ever seen one encouraging the Maltese to care for the environment, to keep their country tidy, to warn cowboy developers that infringements will be fined? The answer is no.
No, Mr Prime Minister, having the environment minister being driven in a new Tesla car does not make the environment a priority. Being driven in an electric car doesn't make one an environmentalist especially when one does not know that an interconnector does not work with hydrogen or one lets a government friend pollute the air with a 'new' way of fast transport between Malta and Gozo without batting an eye-lid.