Edward Mallia sent the following as a comment under my post on Robert Abela's statement about wanting the environment to be his most important pillar to make Malta "the best in the world".
I commented in my post that just as the prime minister was speaking about Malta's environment being made world-best within 10 years, the Planning Authority was giving the dB group the permit to erect the monstrosity that will cast a long shadow on St George's Bay and on Pembroke.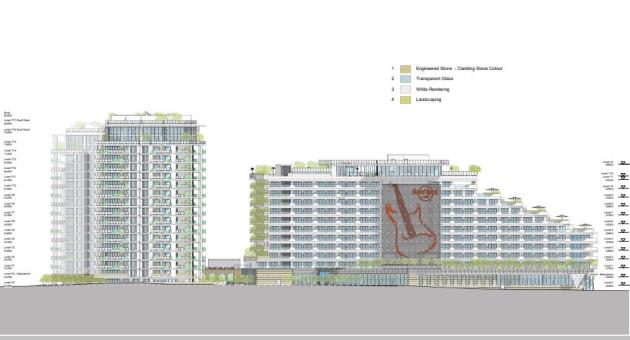 "By that gesture of the planning authority alone, the government pissed on its own declared ambitions of effective regulation, the rule of law and environmental sustainability."
The Db approval was no mere "gesture" of the Planning Authority". Five minutes (literally) before the session started, the PA acting chair – the actual PA CEO Martin Saliba being excluded from taking part by his shenanigans connected to the first (2018) Db vote, wiped out by the Appeals Court because of a blinding conflict-of-interest by then-PA board member Matthew Pace – now famous in another sphere — put it to the four PA board members who had voted on the Db project in 2018 – Vincent Cassar, J. Brincat, Victor Axiak and Annick Bonello, the NGO representative on the PA – that the 2018 sentence by Mr Justice – now Chief Justice – Mark Chetcuti had decreed that in case of another vote on the 2018 Db project, the 2018 voters should recuse themselves.
This was an absolutely fraudulent claim on at least two levels: Mr Justice Mark Chetcuti, having just demolished the PA claim that Matthew Pace had no conflict-of-interest when in fact Pace had been involved in pre-vote advertisement of apartments in the Db project, had warned the other board members to be careful about their position when they came to another vote on Db2018. Being careful about their position is light-years away from automatic recusal as the PA maliciously suggested.
And that quite apart from the fact that as the Db architects kept trumpeting during their presentation, Db 2021 had significant differences from Db 2018, because kind Db had "listened" to the complaints of Pembroke citizens, etc.
Unfortunately, the NGO representative, taken unawares, agreed to abstain, without asking for a short postponement in order to consult NGO lawyers. Even more unfortunate, after the event, NGO lawyers who had not sounded any warning bells before the vote, agreed with the fake PA interpretation of the 2018 Appeals Court sentence.
The PA board and its lawyers must be celebrating this victory possibly somewhere north of Mellieħa.