189 different types of donkeys have been identified in the world, but there is another type of donkey that has been forgotten in this list: nations that continue to support their country's government foolishly no matter how bad it is!

– Mehmet Murat ildan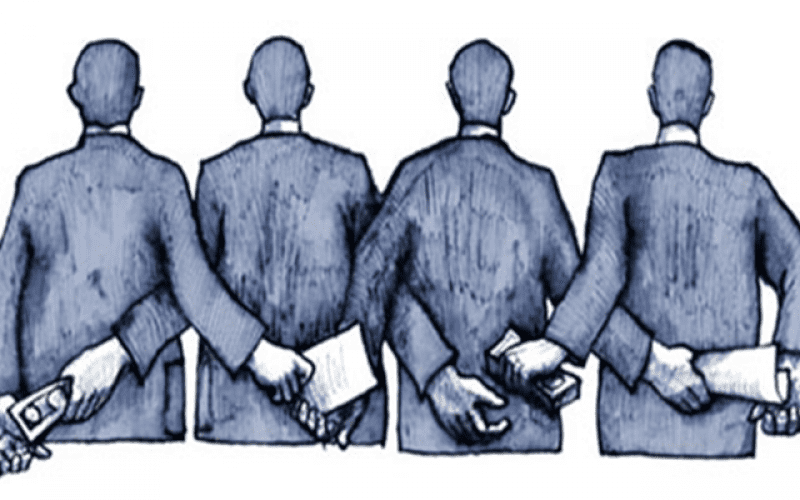 Never in its chequered modern history did Malta have such a corrupt government. Yes, every government is corrupt to some extent but never in its political history did Malta have so many ministers, parliamentary secretaries, members of parliament and high government officials implicated in such widely spread corruption and association with criminals.
It is enough to remember that Malta joins Angola, Yemen, Syria and Zimbabwe in some awkward rankings. We used to think of Malta as some sort of jewel. It is now the corruption capital of the Mediterranean. Gone is the respect other EU countries had for our island. Instead of the promised 'the best in Europe' we ended up as the first ever grey-listed member of the European Union, the legacy of a pack of money-hungry thieves pretending to be politicians and their publicly paid friends.
Consider the Panama Papers, the Montenegro windfarm, Vitals and Stewart Healthcare and Electrogas. A lot has been written about these corrupt deals that sucked millions of euro of taxpayers' money to fill the pockets of criminal parliamentarians and their friends. The corruption was documented by investigative journalist Daphne Caruana Galizia, who was killed as a reward for her effort.
Consider also some of the 'lesser' corrupt deals that are rarely mentioned, but which still embezzled millions of euro of taxpayers' money. The millions were spent by these bandits on social media accounts, in advertising in newspapers, on thousands and thousands of birthday, Christmas and Easter cards to constituents. All paid for from our taxes.
Instead of a court summons, disgraced Joseph Muscat, got €120,000 as a parting gift by Robert Abela. The Office of the Prime Minister denies any recollection of this.
Parliamentary questions asking for names and pecuniary benefits of the hundreds of 'persons of trust' paid by the taxpayer remain unanswered.
Robert Abela spent €500,000 of our money just to tell us that his had been the best budget ever. Taf int, Malta li rridu għal uliedna, with all the fancy fonts. It's been on all the TV stations, newspapers and social media. For some reason they do not show the concrete jungle, the nerve wrecking traffic jams and the rape of Xlendi Bay. They didn't mention the excessive utility bills and the reason why the corrupt Konrad Mizzi is still living at our expense.
It would be interesting to know how much Karl Stagno Navarra, who spends 10 hours every day to prepare his trash programme on One, earns at Air Malta. The same goes for Robert Musumeci. He has been one of Labour's main apologists since he turned to them on the eve of the 2013 elections. Since he hasn't switched sides yet, the barometer says Labour will win again.
Standards Commissioner George Hyzler found that OPM minister Carmelo Abela acted unethically with the publication of a newspaper advert that was intended to boost his image, rather than provide information of value to the public. The cost amounted to more than €7,000. The use of public funds on the advert was not warranted, it just served the interests of Carmelo Abela who sought to retain his ministerial post. Carmelo Abela was asked to refund the money spent on the advert to the exchequer.
Even European funds amounting to tens of thousands were corruptly used to build high rubble walls in Triq Bufula in Dingli, a remote and ecologically sensitive rural area leading to an abandoned fireworks factory which the owners are trying to transform into a hotel. The works had no planning nor any other permit. An inquiry was ordered by Magistrate Josette Chetcuti into the possible misuse of public funds by parliamentary secretary Stefan Zrinzo Azzopardi (responsible for EU funds) and the Dingli Local Council. Unsurprisingly Dingli is part of Infrastructure minister Ian Borg's constituency.
MP Rosianne Cutajar's actions and behaviour indicated she had acted as a broker in a multi-million Euro property deal. Despite her denials, ethics commissioner George Hyzler reported to the Public Accounts Committee: "when weighing the facts, and looking at all of Cutajar's actions, it led me to the conclusion, based on the preponderance of probability, that she had indeed acted as a broker, or co-broker, in this transaction. Her actions led others to believe this too," Hyzler said.
It is no wonder that one in every three people in Malta admitted exploiting personal connections to get access to a public services, while more than 50% are afraid of repercussions if they report corruption. This is the system, created by Joseph Muscat, which we now have to face. Not just us but our children and their children. This is "Malta li rridu għal uliedna."
The survey reveals that 34% of the Maltese believe that corruption increased in the past 12 months while 44 % think it remained the same.
Oprah Winfrey said, "the truth will always be our shield against corruption." Malta needs two upheavals, one small and one big. The small conversion is the overthrow of this criminal government and the big and most difficult change is the undoing of the damage that the Labour government has done to our country. The sooner we start the better our chances.
Let us hope that the majority of the Maltese are not donkeys.