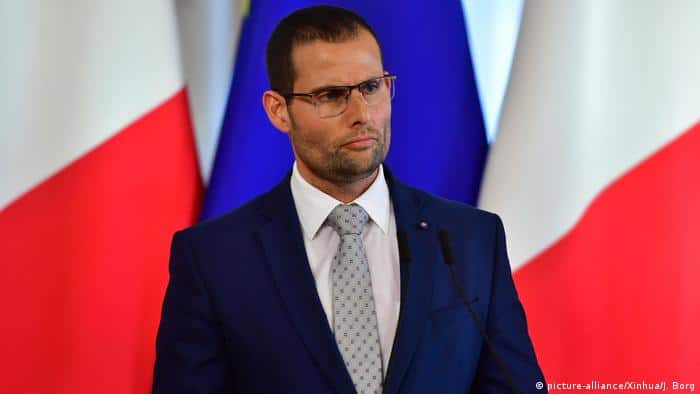 What will Robert Abela do now? Will he again say Karl Stagno Navarra behaved unacceptably when he filed a false report on an MP ignoring the so-called evidence he himself had likely doctored which showed that Karol Aquilina had done nothing wrong?
Or is lying about MPs acceptable to Robert Abela if the MPs belong to the opposition?
Here's a very succinct observation that Michael Kaden made a few hours ago after One TV covered Robert Abela's speech in Glasgow.
I was reminded of something similar but opposite. A couple of days after Daphne Caruana Galizia was killed, One TV used a photo of an empty chamber of the European Parliament to suggest that MEPs boycotted a spontaneous memorial that gathered in the Chamber to honour the journalist. The truth was the Chamber was full and the silent standing gathering deeply moving.
It's not just One.
Consider this morning's Times of Malta story that film-makers were boycotting the film festival scheduled for January. They said some €400,000 are being spent on a single jamboree when the government supports the entire industry with a measly €600,000 a year.
That's just one bit of it.
There are billboards all over the country advertising this film festival. They've been up since September and they're all over the place. There's more advertising and promotion for this awards ceremony than any event I can remember. No rock concert, opera, or even a papal visit ever got so much promotion. The only thing it can be compared to in terms of advertising spend scale to promote a single an event is the election campaign of a political party.
I sent questions some time ago to the Film Commission asking them for details about this billboard campaign which of course they proceeded to ignore because we're not entitled to know how much a government agency spends in public money to advertise an event.
I said the scale is comparable only to a general election campaign. I would not be surprised if come the announcement of the election all the billboards telling us a film awards ceremony is coming up will start telling us to vote Labour.
All those billboards are almost certainly place holders for Labour's election campaign. If I'm wrong the Film Commission might say so in some right of reply which will be welcome given that replies to my questions before publishing this never materialised.
But I doubt there's anything to reply. If I'm right this would be another case of flagrant abuse of incumbency, the misuse of government resources for partisan advantage, not to mention a spectacular waste of money.
Like Karl Stagno Navarra on the driving standards of opposition MPs, One TV reporting on enthralled heads of other governments in awe of Robert Abela, a billboards campaign for a Malta Film Festival that costs more than Oscars night is yet another lie.
It's like they think we live on lies.