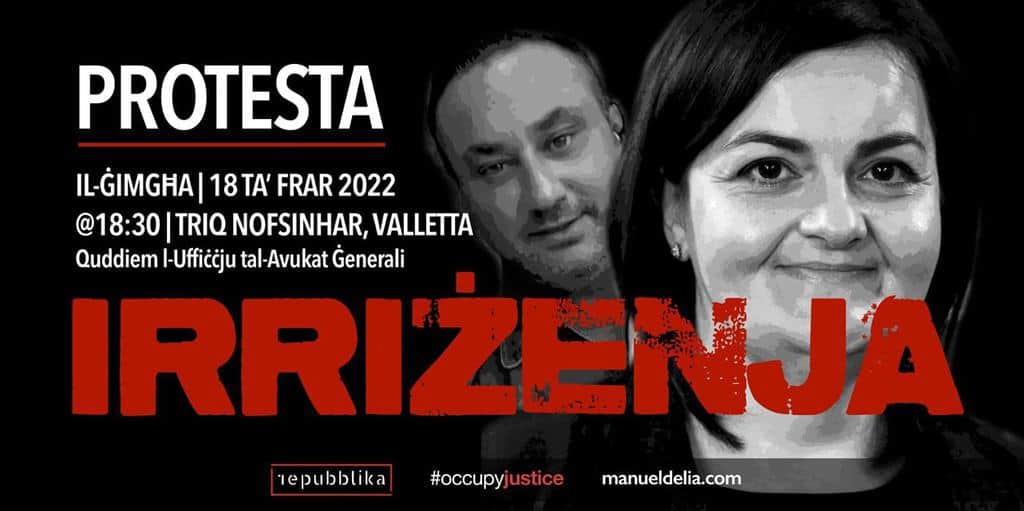 There's no point hoping Victoria Buttigieg will come to her senses of her own accord. She needs to be told to resign. You need to tell her. Here are the reasons.
Repubblika, Occupy Justice and this website are calling a protest for this evening outside the Attorney General's office in South Street, Valletta. The protest is called for today Friday 18 February at 18:30 to condemn Victoria Buttigieg's decision to protect government ministers from consequences for their alleged involvement in an armed robbery by pardoning a criminal who shot at police officers in the line of duty. It now turns out that the criminal she pardoned is unwilling to testify against his accomplices.
We ask the public to join our call for Victoria Buttigieg's immediate resignation.