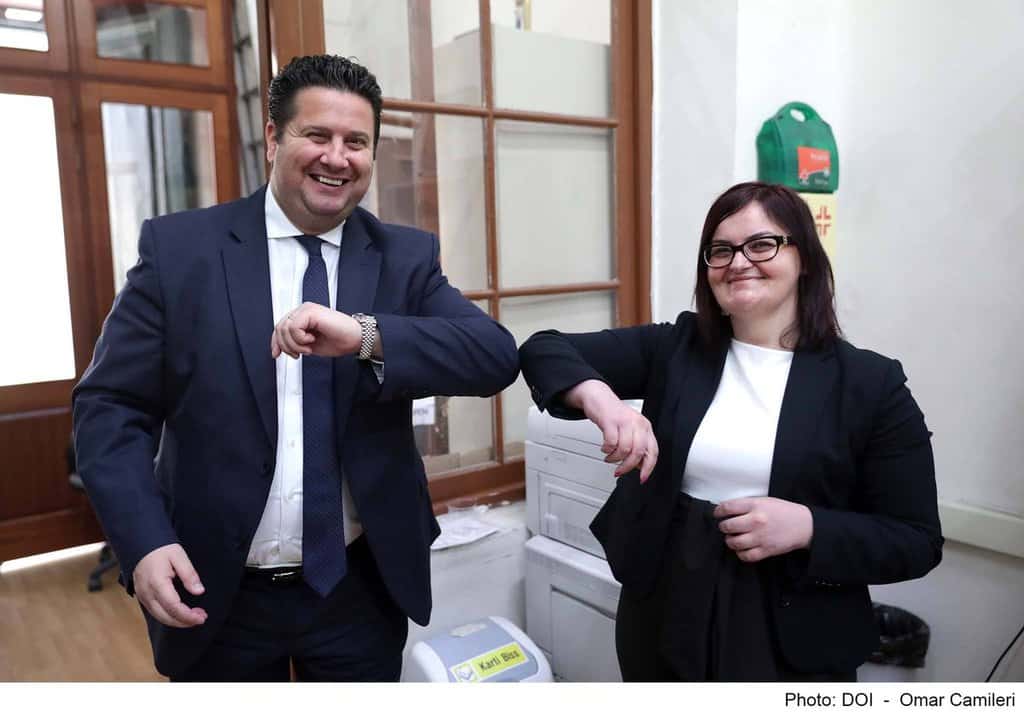 I don't suppose Attorney General Victoria Buttigieg will consider resigning now.
Last year, Vince Muscat il-Koħħu admitted killing Daphne Caruana Galizia. The Attorney General agreed with Vince Muscat to ask for a reduced sentence for murder (15 years instead of life) in exchange for evidence against his accomplices. His evidence strengthened the state's case against the other known killers (the Degiorgio brothers) and allowed the state to prosecute other accomplices it had until then very little evidence against (the Maksar brothers and Jamie Vella).
Vince Muscat (and separately the Degiorgio brothers) admitted their involvement in the 2010 HSBC armed robbery when shots were fired on the police protecting the bank. They named among other alleged accomplices former Labour Minister Chris Cardona and current Labour Minister Carmelo Abela. They undertook to give evidence against their alleged accomplices in exchange of a pardon. Their plea for a pardon was rejected.
Vince Muscat and Darren Debono were due to face trial at the beginning of this year accused of complicity in the bank heist. Darren Debono was to face a charge of attempted murder. There was no doubt he had been on site. A bullet from a police issue pistol was lodged in his skull and being treated when he was arrested.
On the eve of the trial the Attorney General announced her decision to strike off the murder charge for Darren Debono who admitted the rest of his charges and was sentenced to 10 years in prison (instead of the likelier 30 if convicted of attempted murder). Ostensibly, the deal was struck because Darren Debono would testify against his accomplices.
Police officers – those who had bullets from Darren Debono's gun whizz by their ears and those who hadn't but are just as likely to face armed desperados shooting at them after any given breakfast – were furious at the Attorney General's willingness to trade justice on their behalf with whatever it was that she was pursuing.
Justice sometimes comes at a cost and that cost is, by definition, unjust.
But no justice was bought with this pardon. It doesn't look that way anyway. Darren Debono went to court today, saying he was prepared to testify Vince Muscat was an accomplice, recognising there were other accomplices, but refusing to name any of them.
If that's how it ends, we have gained absolutely nothing. Vince Muscat had already admitted his role in the heist. We didn't need a star witness for the prosecution to confirm what was not in dispute. And Darren Debono could never be a star witness considering he has a record of lying in court. Given what he's not prepared to say, we don't get to convict an additional accomplice in exchange for the light sentence Darren Debono got.
It is not unreasonable now to say that the Attorney General acted in a way that had the effect of saving Carmelo Abela and Chris Cardona the trouble of having to answer to evidence given by a state's witness that they helped in the armed robbery of a bank. It is not entirely unreasonable to suspect that is the precise reason she threw the entire police force under the bus to keep Vince Muscat off the witness stand.
At least for failing to properly represent the people of Malta as their lawyer Victoria Buttigieg should resign.
Then she can take her own time to explain if she was entirely happy to fall on her sword just so no one gets to bother Chris Cardona and Carmelo Abela.