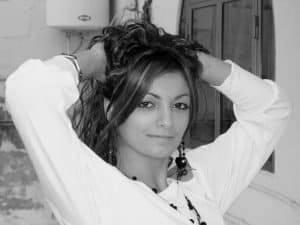 Rosianne Cutajar, Labour MP, has tweeted her support for Joseph Muscat's transition from prime minister of a parliamentary democracy to president of a presidential republic with enhanced and concentrated executive power.
She expressed her support of the notion with her characteristic kiss-my-sweaty-balls attitude in response to a tweet asking whether Joseph Muscat's intention for constitutional change was indeed the creation of concentrated presidential powers for himself.
Is Gowzeff planning of doing a Putin, moving from PM to President with executive (and true) power following constitutional "reform"? https://t.co/w7Ho9vOb20

— Alex Grech (@AlxMalta) February 10, 2018
Rosianne Cutajar's response?
U kieku stess? Ghandek xi problema?

— Rosianne Cutajar (@RosianneCutajar) February 10, 2018
And how I have a problem. Riding roughshod on rule of law, crushing opposition, absorbing institutions, cooperating with powerful allies to silence the media, using majority rule to justify illegalities: all these came relatively easy to a prime minister who at least needs parliamentary support for his survival.
That parliament is in its majority composed of foot soldiers like Rosianne Cutajar does not give people much hope. On the contrary it intimidates policemen, prosecutors and people who want nothing better than to go on with their ordinary lives into silence. But at least the rules are there and Joseph Muscat can be reminded of them even as he ignores them.
A presidential constitution will legitimise and legalise the functional end of our democracy under the guise of a direct legitimacy in the relationship between electors and the chief executive. They will compare this with France and Romania but it will be closer to Nicaragua and Guatemala.
Rosianne Cutajar has once again failed to resist the temptation to confirm what we surmise Joseph Muscat is planning.
This is not the coming of a Second Republic. This is the dawn of a First Empire.