Konrad Mizzi is smarter than I am in many respects. He's certainly better at keeping himself fit. Here he is walking down the San Ġiljan waterfront with his regular walking buddy.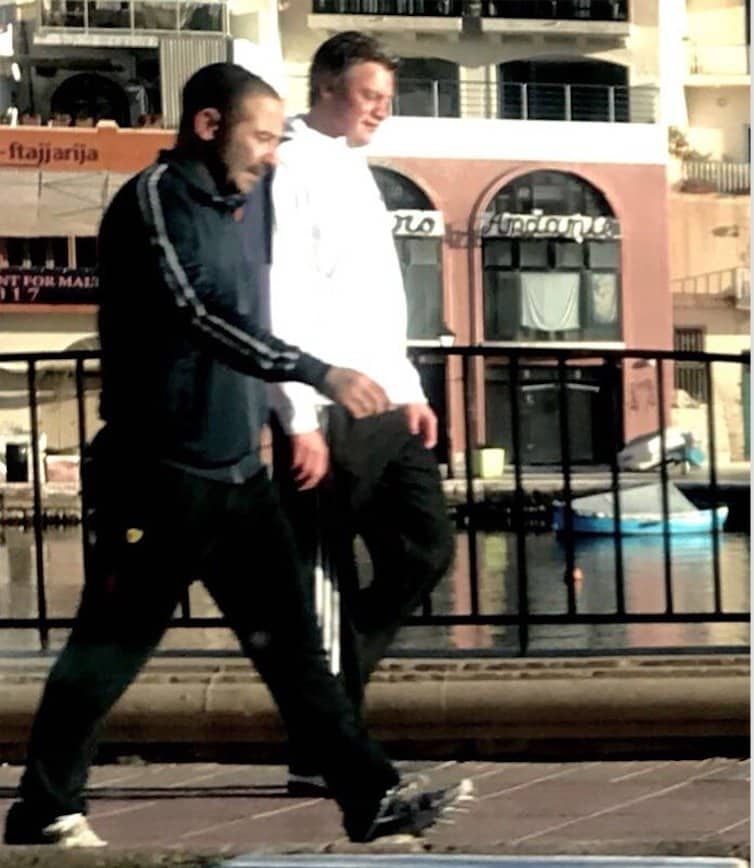 I cannot DNA-test his mate but it looks to me he's walking around with Darren Casha, apparently back from his jaunt abroad hiding from his creditors.
Here's some background reading on Darren Casha from Daphne Caruana Galizia's blog.
Perhaps Minister Konrad Mizzi could clarify who his new buddy is and if his buddy is who we think it is what possible advice could a veteran wide-boy possibly give him. Or is it the other way round and his mate is looking for advice on how to get away with … well, anything really?