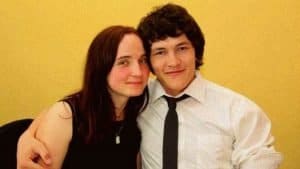 Jan Kuciak, a 27 year old Slovak journalist, has been found dead with his partner today in his home outside Bratislava. They were shot in an assassination believed to be connected to his work as a journalist.
Kuciak's last story looked at suspected tax fraud connected to a luxury apartment complex in Bratislava.
The case around the apartment complex prompted protests last year to demand the resignation of Interior Minister Robert Kalinak over his business dealings with property developer Ladislav Basternak, who has been investigated over possible tax fraud. Both men have denied any wrongdoing.
Slovakia's economy has boomed and living standards have risen sharply since it joined the European Union in 2004, but many Slovaks say their country still fails to defend the rule of law, especially in punishing graft.