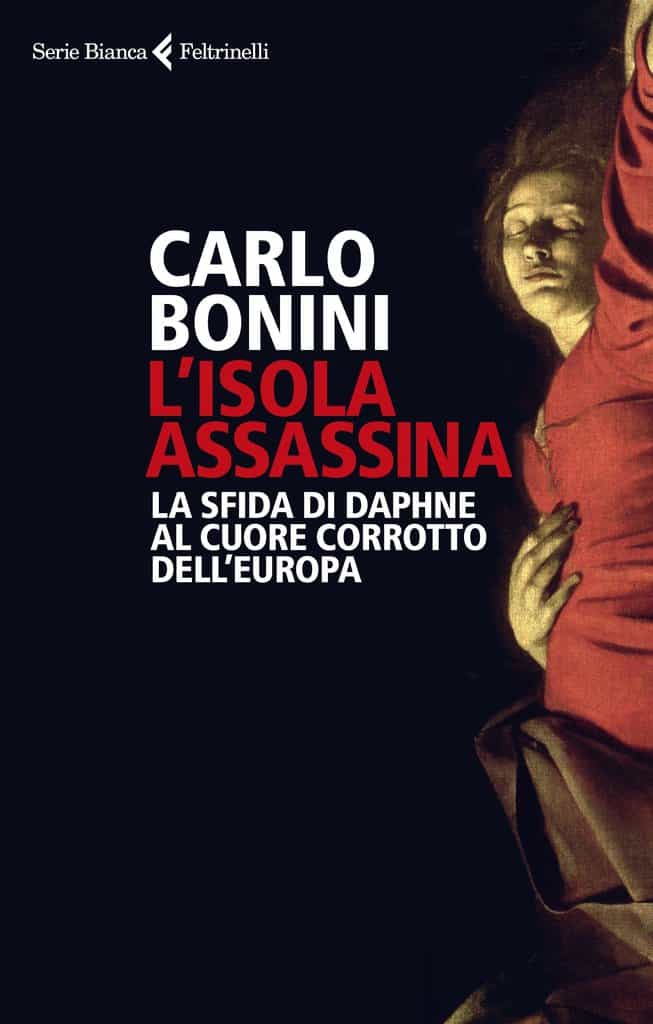 When in Rome yesterday I met again La Repubblica's Carlo Bonini, part of the Daphne Project and author of the 'Daphne' movie shown in an event organised by this website a few months ago.
Through Feltrinelli he has just published his book on the assassination of Daphne Caruana Galizia that tells the story on what is known of the murder including interviews and commentaries Carlo Bonini collected on the record while in Malta covering this story.
The book also includes translations of long extracts from poignant writings by Daphne, some of which we have read over and over again since she died. Reading them in Italian felt fresh and sharp and new. The arguments were familiar and the crisp logic and rapid thought were unmistakable. But reading familiar writing in a different language was to me like looking at something I have always known from an entirely new perspective like flying over home for the first time.
I also found the translation of an interview Daphne gave a few days before she died to a media freedom analyst illuminating. As Bonini puts it, Daphne would not have known she was dictating her last testament.
Getting to know Carlo Bonini, as some other eminent journalists like Ellen Trapp from Germany and John Sweeny from the UK, has been an incredible privilege for me. They are true masters of the trade combining journalistic intuition with deep analysis, a loyalty to truth documented in verifiable facts, dispassionate objectivity, and a commitment never to be neutral between right and wrong.
It has been revealing seeing these journalists quickly understand what has been going on in Malta. It has been heartening to see them become engaged by Daphne's arguments and journalism as they read through her enormous body of work. It has been reassuring to see them see through the lies, the spin and the deceptive character of Joseph Muscat as deeply and as sharply as Daphne had.
It has been reaffirming to see them verify for themselves and confirm Daphne's findings on Helney & Partners, the Azeri connections, Pilatus Bank and so on.
Carlo Bonini's book does not know who ordered Daphne Caruana Galizia's death. But it does know who is guilty of it. "L'isola assassina" is an indictment of a country, a culture, a people unwilling or unable to listen to the warnings of its best journalist and to understand as she did the intricacies of the fraud that is being perpetrated against us all. Ultimately our collective inability to tell right from wrong, our collective greed for ever more without regard to the price that others that follow us will have to pay, our annoyance with bad news and the illusion that we could simply wish it away killed Daphne Caruana Galizia.
Our country let her die. We let her die.
Many never read what Daphne Caruana Galizia wrote because the language or their attention span or their religious loyalty to their great leader were insurmountable barriers for them. That did not stop them from saying she was a witch.
It will not stop them saying Carlo Bonini is foreign, evidence to the bigots and the isolated small-world navel-gazers, of the worst malice possible. As Daphne Caruana Galizia painfully pointed out bigotry and isolationism is not correlated with social class or education.
It cuts across our social strata as that explosion on the 16th October last sliced through our conscience as a nation as we realised for a few brief minutes how far we had come. Until we tried the best we could to forget again.