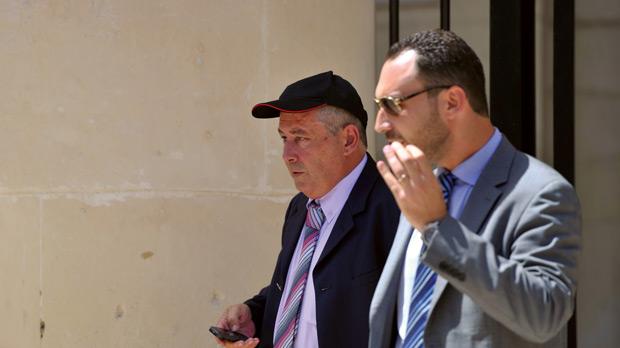 The focus right now is on Chris Cardona and the reasons he lied about not knowing Alfred Degiorgio, alleged assassin number 1 awaiting trial for killing Daphne Caruana Galizia. When faced by witnesses he met him close to the bombing at Ferdinand's bar in Siġġiewi he denied having met him and insisted he only knew him by reputation.
And then we find that was a lie because he was at a party with Alfred Degiorgio in a private pool-house, also in Siġġiewi, where there were less than 40 men. It was a bachelor's party where Chris Cardona was invited so you can picture the scene. It would have been a scene where a government Minister would be comfortable being seen and he was comfortable with Alfred Degiorgio being there.
But Chris Cardona's connections are not only with assassin number 1. Chris Cardona also knows assassin number 2, Vince Muscat. He has not been making any mention of this lately as he accused those who refer to him in the context of this murder as "ridiculous". 
Chris Cardona appeared with Vince Muscat in court when the latter wiseguy appeared in shorts and T-shirt to answer for the foiled hold-up at the HSBC centre in Qormi in 2010.
Magistrate Consuelo Scerri Herrera was presiding at the arraignment and she described Vince Muscat "a danger to society". Prescient words. Vince Muscat was assisted by Chris Cardona who was doing his job as a lawyer.
Next Vince Muscat shows up in handcuffs accused of a political assassination.